Taking advantage of the favor of a fresh Ora wind but less intense than expected, the Race Committee of the EurILCA Europa Cup in Riva del Garda has completed the program of the first day, finishing the first two races for all classes as planned.
Engaged on two regatta fields, and divided into multiple fleets due to the unprecedented number of sailors – over 700 representing 48 nations, a number of nations never recorded before on the occasion of the Lake Garda Meeting Optimist that counts on more than 1000 entries – the protagonists of this unmissable event organized by Fraglia Vela Riva faced each other head on, giving life to fun and competitive regattas.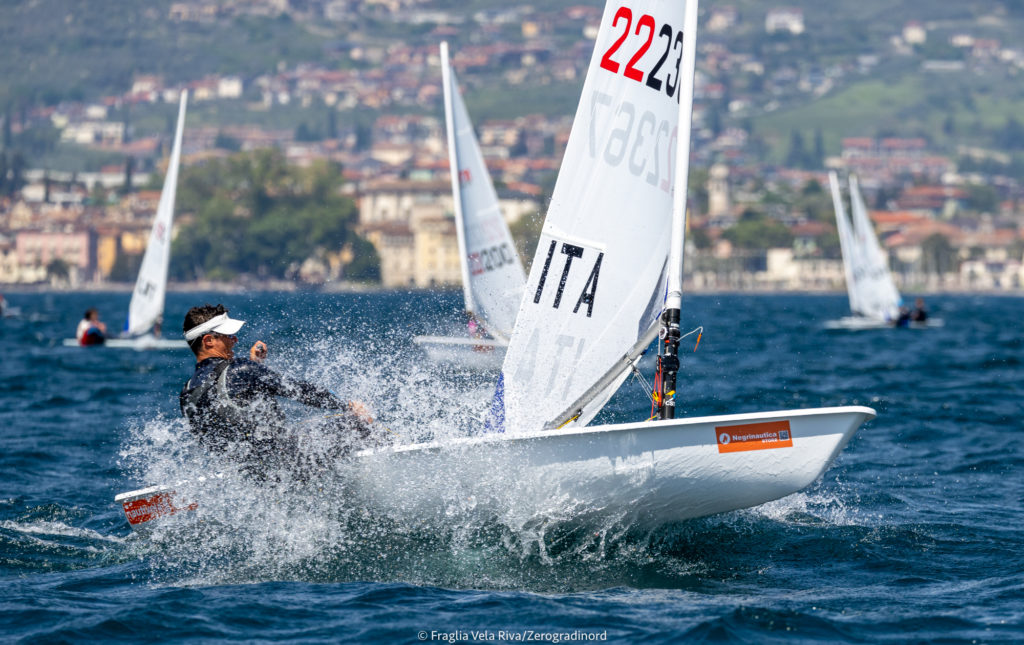 The rankings, drawn up on the outcome of today's races, are to be considered provisional as, at the time of writing, the protests are still being discussed.
However, coming to the results, we can say that among the ILCA 4 division, the ranking, led by Alessandro Cortese of the Club Velico Crotone, appears very short and sees Manuel Henk Vos of the Fraglia Vela Malcesine in second place, tied on equal points with the Turkish Ateay Varol in third position .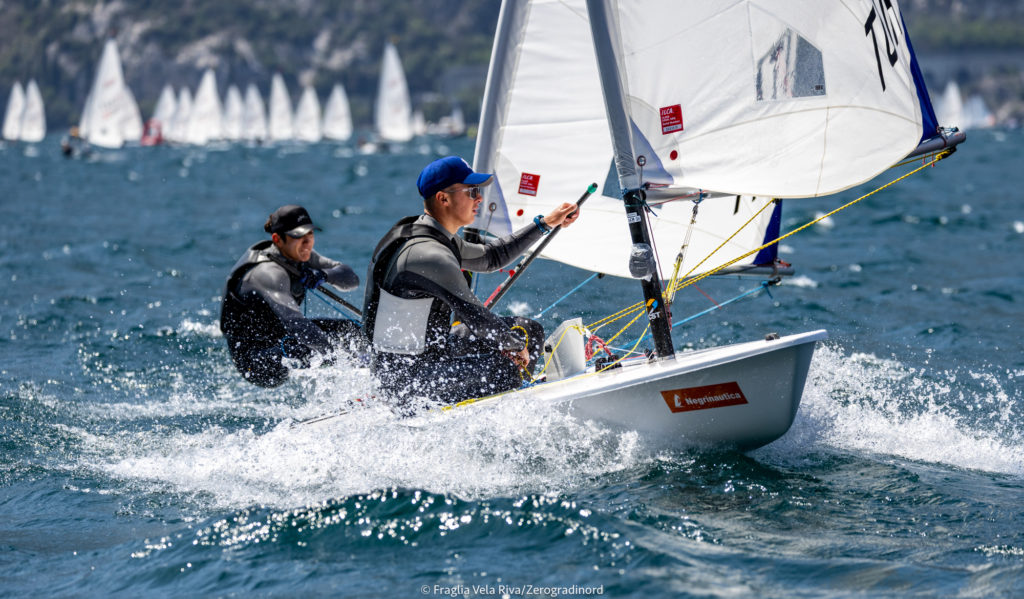 Among the ILCA 6, in which males and females race separately, the Czech Alessia Palanti is in command among the girls, who made her debut by scoring two firsts. She is followed by three lengths by Emma Mattivi, representing Fraglia Vela Riva, and Maria Vittoria Arseni of Tognazzi Marina Village in third position, but delayed by ten points. On the other hand, in the men's field, the situation is more balanced and sees Mattia Cesana and Antonio Pascali of Fraglia Vela Riva showing the way thanks to two firsts obtained by racing in different fleets; following the two "Fragliotti", just one point away, is the Irish Rocco Wright, who has already starred in several editions of the Lake Garda Meeting Optimist who is paired up with Massimiliano Antoniazzi of the Adriaco Yacht Club.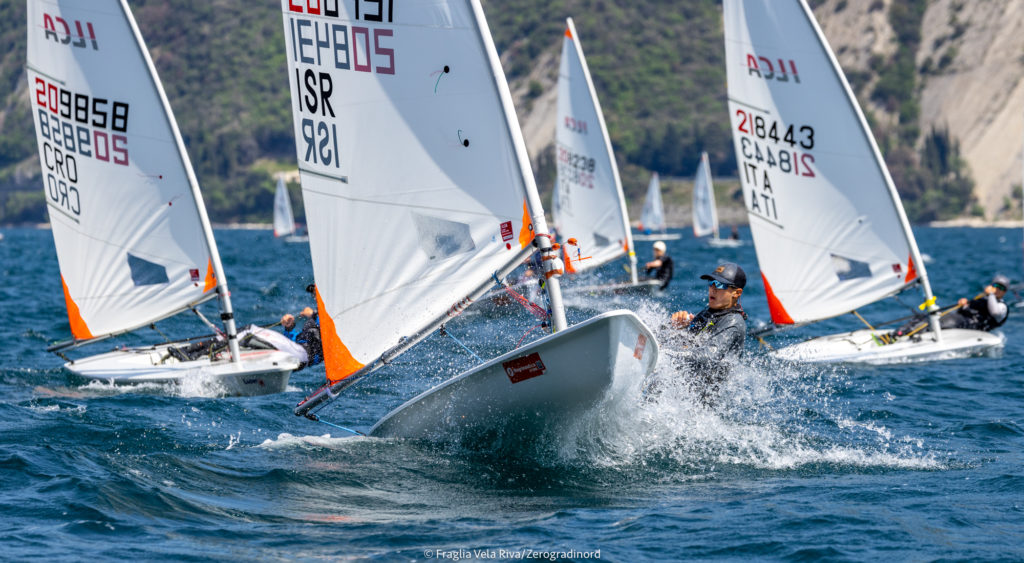 Among the ILCA 7, the Peruvian Stefano Peschiera made an excellent start, first with two points and a margin of seven over the Australian Alexander Finn and nine over the Italian Attilio Borio.
Full results here:
Online Notice Board – 2023 EurILCA Europa Cup Italy
Photo gallery here:
Day 1 photos – 2023 EurILCA Europa Cup Italy
The regattas valid for the 2023 EurILCA Europa Cup Trophy will resume tomorrow at 1PM: the goal will be to close the qualifications with two more races, in order to meet on Saturday morning with the fleets divided into Gold, Silver and Bronze and proceed with those groups until the end of the regatta on Sunday.
---
Report and photos by Zerogradinord – Fraglia Vela Riva.