EurILCA is starting a Team Race Series in 2023.
Every district may organise one of the EurILCA Team Race Events. The maximun number of events is 16.
Each of the winning teams throughout the year will be invited to the 2023 EurILCA Team Racing European Championship that will take place in Vilamoura, Portugal, from 7-10 December 2023.
The competition is open to any sailor who is at least 15 years old on the first day of the championship.
Each team will be made up of 2 sailors (one women and one men). All teams must be mixed.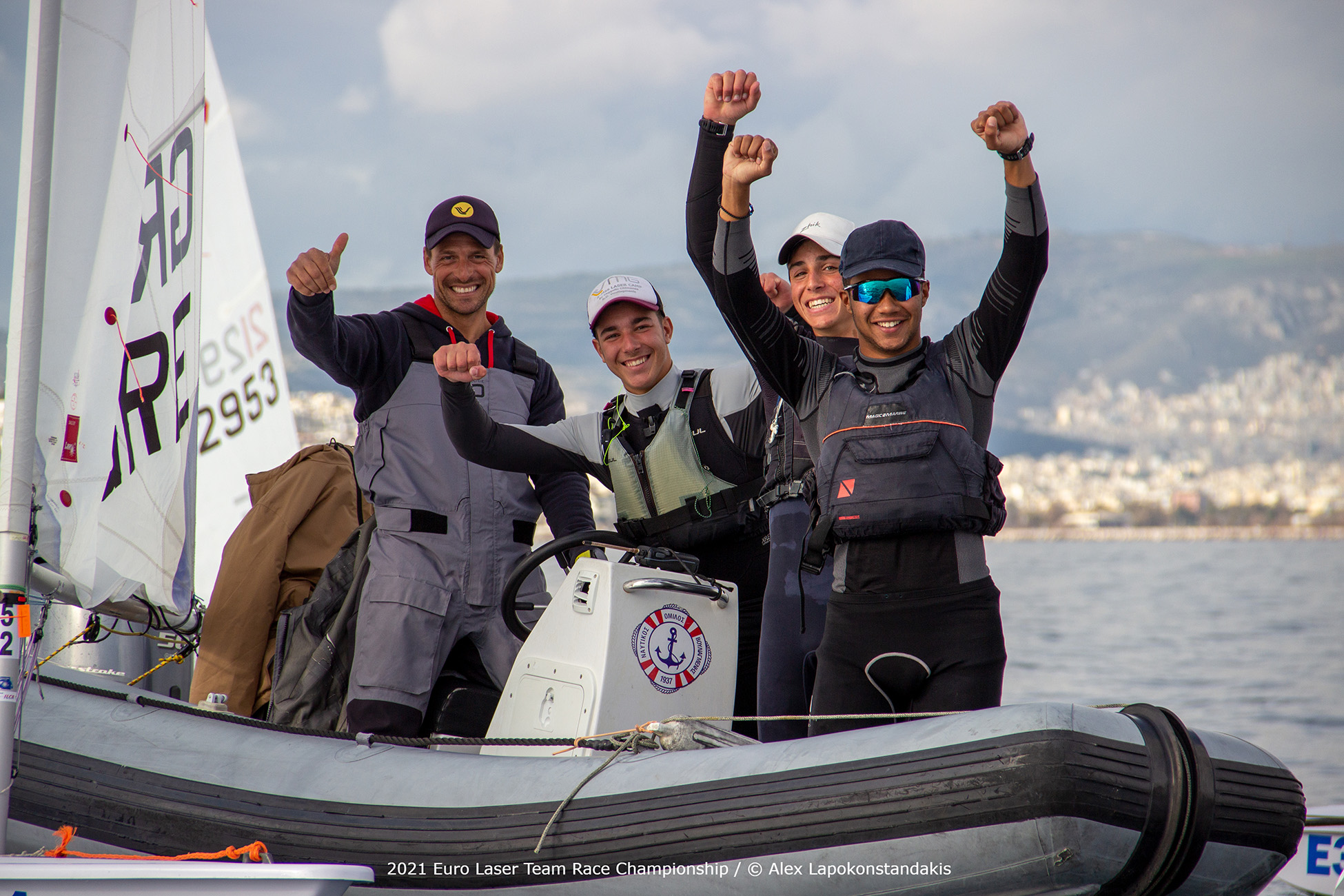 Regatta Organisation - Bid Form & Agreement
The venues interested in organising any of the regattas must download and complete the following Bid form & agreement and return it by email to entryeurilca@gmail.com as soon as possible.
Every sailor will need to provide a valid World Sailing Number and date of birth to enter the EurILCA Team Racing regattas. If you do not know your World Sailing Number or have not yet registered for one, you can do so for free of charge on the World Sailing website.
Teams will be able to register online at eurilca.eu when the venues are decided.
You can find more information about our Team Racing championships at the Facebook page: EurILCA Team Racing Championships
EurILCA Team Racing Logo Downloads