The 2023 ILCA 6 Master World Championships concluded yesterday after 6 days of competition at the Royal Varuna Yacht Club in Pattaya, Thailand.
In the Apprentice fleet, gold went to Lithuanian Tokyo Olympian Viktorija Andrulyte LTU after she had been leading the fleet all week. Korea's Bo Jeong KOR was first among the Men's fleet and second overall, just six points behind Andrulyte. Adil Khalid UAE of the United Arab Emirates completed the overall podium in third.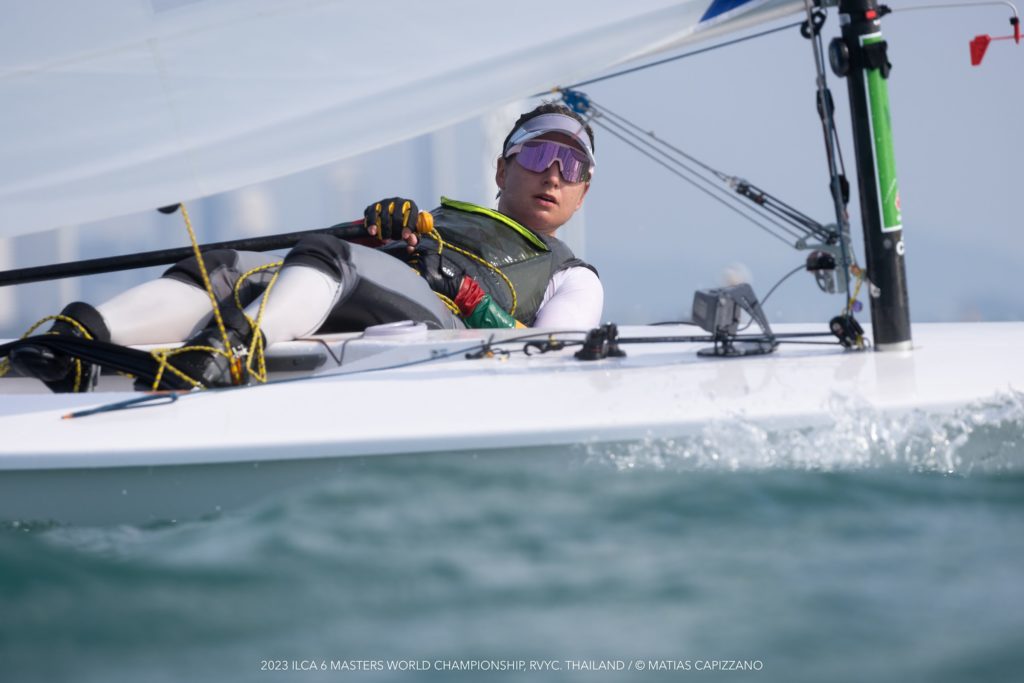 In the Masters fleet, Great Britain's Jon Emmett GBR won Men's gold after leading the fleet all week as well. Remarkably, Emmett logged nine first-place finishes in the 10-race event, finishing with nine net points and a 15-point lead. Fellow countryman Ian Gregory GBR claimed silver and Brazil's Fabio Suyama Ramos BRA won bronze. Alexandra Behrens GER was the Women's Master champion, finishing 7th overall.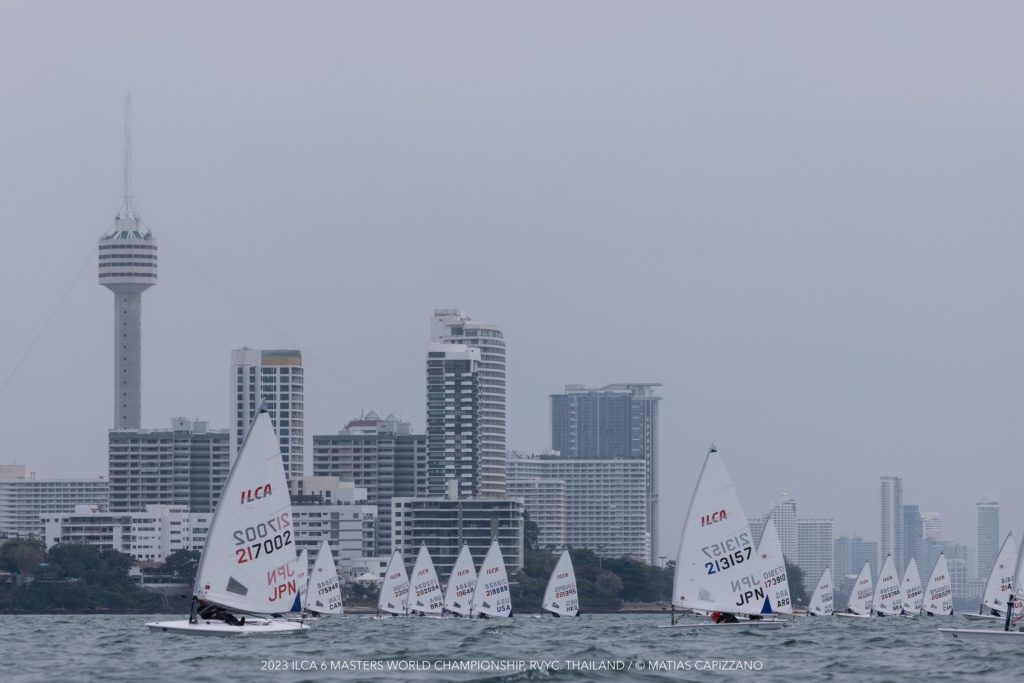 The Grand Masters fleet showed tight competition since it was the largest fleet at the event. Canadian Allan Clark CAN won Men's first place, two points ahead of Great Britain's Terry Scutcher GBR in second. David Early AUS of Australia finished just six points behind Scutcher. Monica Wilson USA was the Women's champion on place 16th in the overall ranking.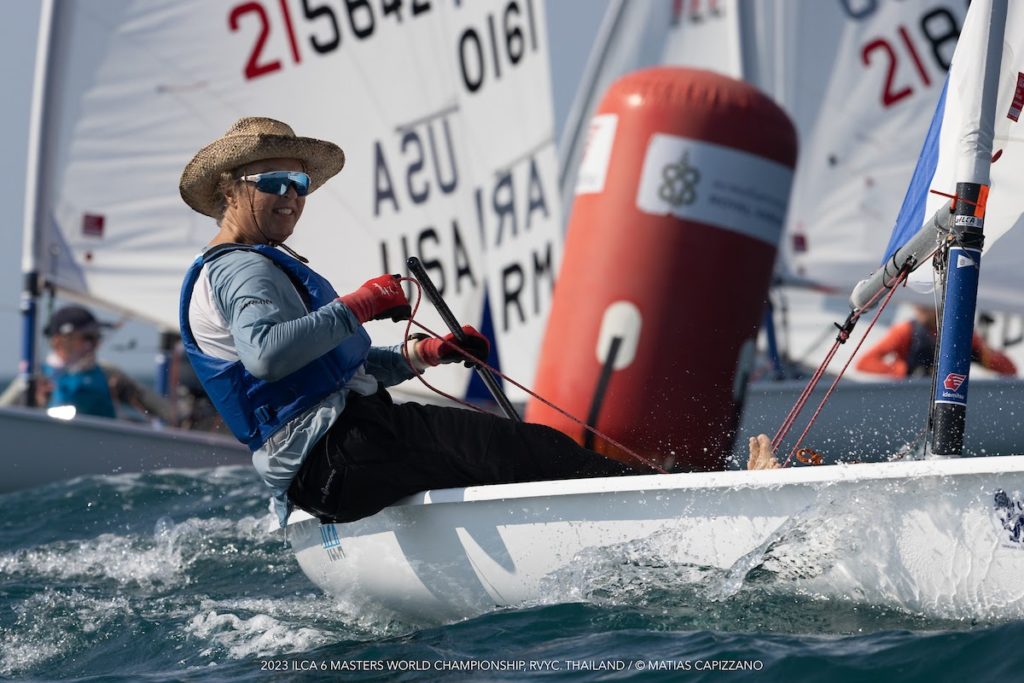 In the Great Grand Masters fleet, Australian Jeff Loosemore AUS won the first race of the day and slid into first overall, passing fellow countryman Stephen Gunther AUS who had been leading the fleet the last few days. Gunther finished in third behind another fellow Australian, the Women's champion Lyndall Patterson AUS, who finished second overall after a third and a first in today's races.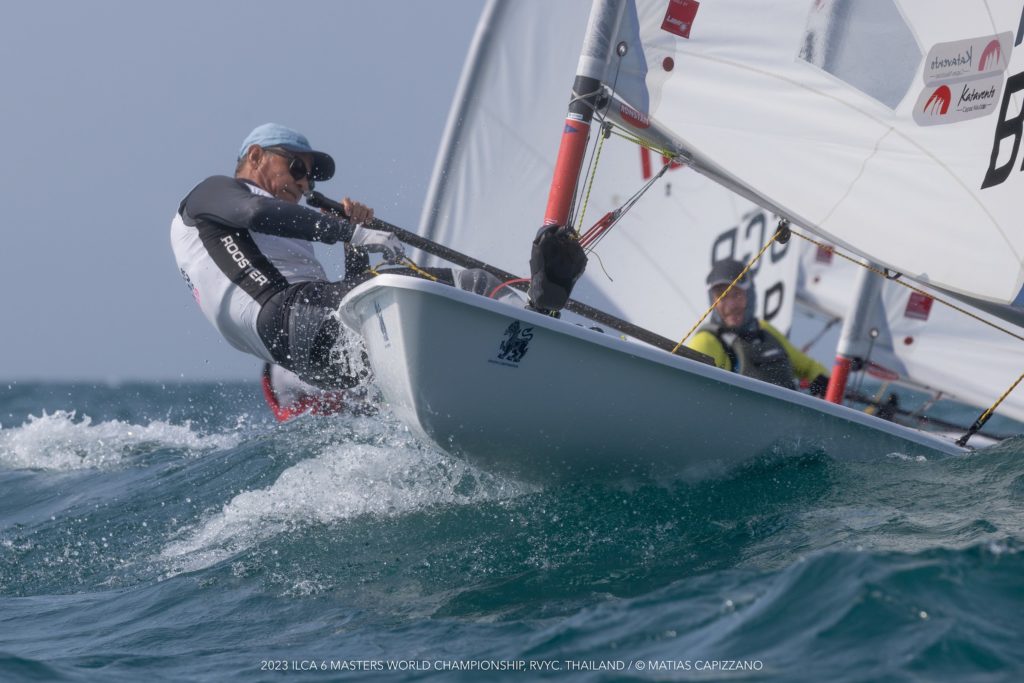 American Bill Symes USA, the Legend champion, won gold with a 21-point lead. Fellow countryman Jonathan Andron USA won silver just one point ahead of Japan's Shigeo Kato JPN who won bronze. 20 sailors participated of this +75 years old category. Our most sincere congratulations to all the participants but mainly to these 20 sailing legends. Chapeau!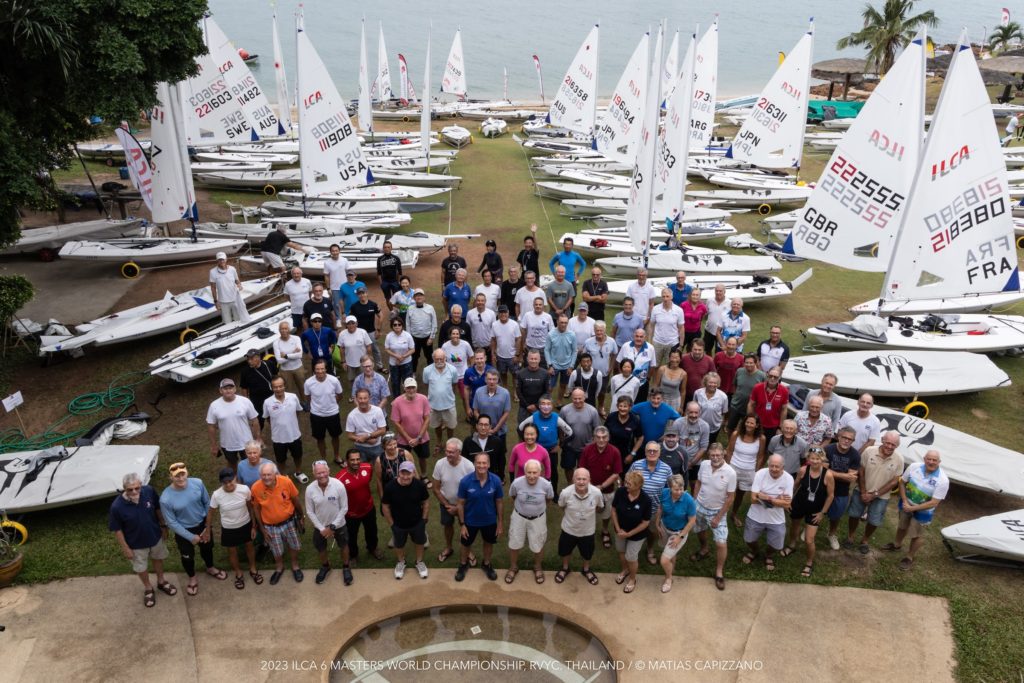 ---
Principal sponsor Idemitsu is a long-term partner to the Royal Varuna Yacht Club, its contribution part of its impressive CSR program. The Singha Corporation joined as co-sponsor, continuing a long-standing relationship that stretches back to the 1970s. Supporting sponsors included Bangkok Hospital Pattaya, Coca-Cola, Element Six Evolution, The Pizza Company, Bonchon, and UF.
Organizing partners were the Royal Varuna Yacht Club, the Yacht Racing Association of Thailand and the ILCA. Strategic partners included Pattaya City, the Sports Authority of Thailand, and the Tourism Authority of Thailand.
---
Report by Agustín Argüelles – EurILCA | Source: ILCA. | Photos by Matías Capizzano.