The 2023 ILCA 7 Master World Championships concluded yesterday after 6 days of competition at the Royal Varuna Yacht Club in Pattaya, Thailand.
In the Apprentice fleet it was the local Keerati Bualong THA who dominated the action winning 10 of the first 11 races to become champion before the last race. Adil Khalid UAE and Pietro Corbucci ITA completed the AM podium. 5 sailors were part of this fleet.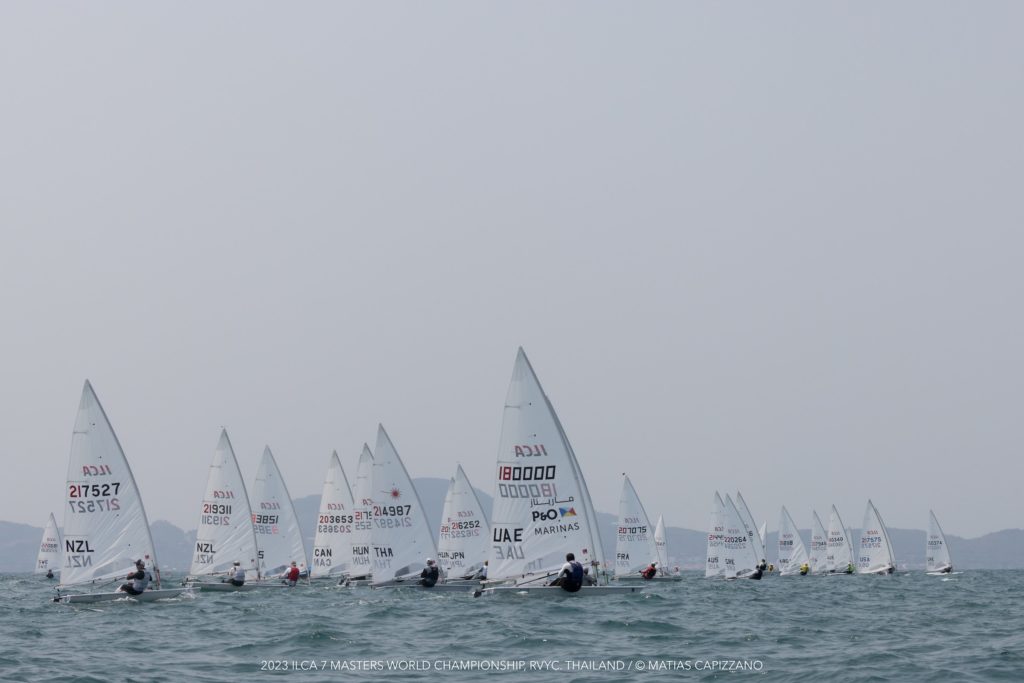 A similar situation ocurred in the Masters championship with Greek sailor Adonis Bougiouris GRE winning 10 of the first 11 races and also becoming world champion before the last race. 19 sailors took part in this competition, with Christoph Bottoni AUS and Peter Hurley USA escorting Bougiouis on the podium.
The Grand Master's fleet also had a resounding champion and that was the Australian sailor Brett Bayer AUS, who won the first 6 and the last 3 races, wrapping the event 22 points ahead of his compatriot Jan Scholten AUS. The third place on podium was for Andrew Holdsworth USA. The GM was the largest fleet with 38 sailors.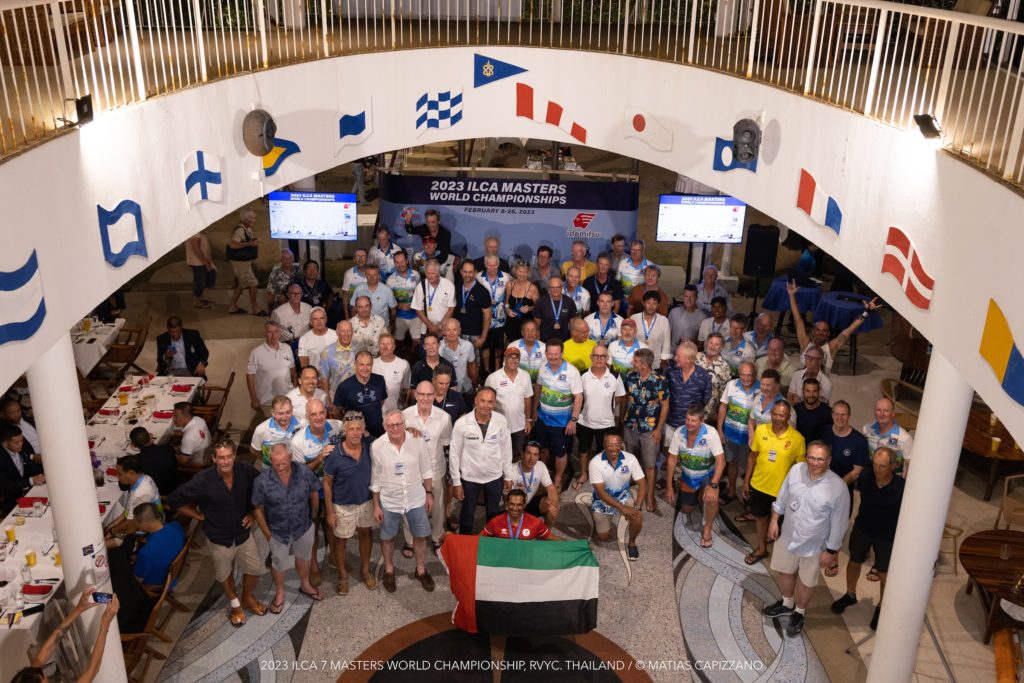 The Great Grand Masters championship featured the second largest fleet with 23 competitors, delivering an interesting fight for top places between Tim Law GBR, Stephen Gunther AUS and Jeff Loosemore AUS. It was finally the British sailor who prevailed over the Australians, becoming world champion one race before the end, with six of them won, three 2nd places, a 3rd and a 4th.
---
Principal sponsor Idemitsu is a long-term partner to the Royal Varuna Yacht Club, its contribution part of its impressive CSR program. The Singha Corporation joined as co-sponsor, continuing a long-standing relationship that stretches back to the 1970s. Supporting sponsors included Bangkok Hospital Pattaya, Coca-Cola, Element Six Evolution, The Pizza Company, Bonchon, and UF.
Organizing partners were the Royal Varuna Yacht Club, the Yacht Racing Association of Thailand and the ILCA. Strategic partners included Pattaya City, the Sports Authority of Thailand, and the Tourism Authority of Thailand.
---
Report by Agustín Argüelles – EurILCA | Photos by Matías Capizzano.