Winning 8 of 9 races, the GBR team won today the first EurILCA Team Racing International Championship in Trieste, Italy.
The GBR team was formed by Matilda Nicholls, George Povall and Monika Mikkola.
GBR team win the first Eurilca Team Racing Championship in Italy
The GBR girls beat every of teams excepting Netherlands, counting 8 points in total.
The second place was for the Garda Lav team from Italy, winning 7 of 9 races, loosing only with GBR and Serbia AJK.
The NED team was finally third and draw in 7 points with Garda, loosing with them and also Serbia AJK.
This first EurILCA Team Racing International Championships was organized by Ms. Burcu Algon Giorgianni and held in Club Nautico Triestino.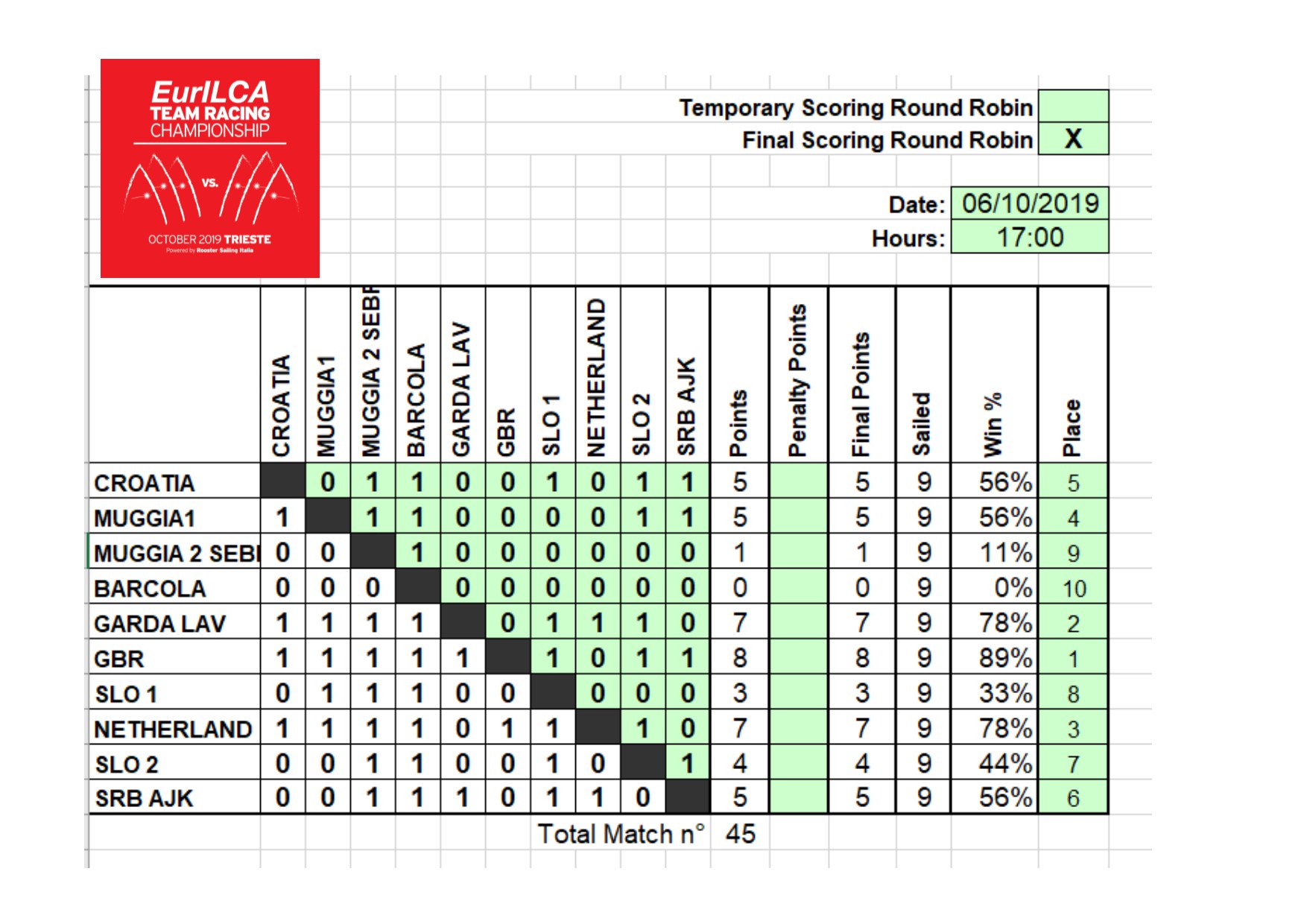 By Agustín Argüelles – EurILCA | Cover photo: Zlatko Jakelic.