The 2023 ILCA 6 Youth World Championships concluded this afternoon in Dziwnow, Poland, after 6 days of competition and all 12 scheduled races played.
Light conditions dominated the last three races today, with a north to northeasterly breeze of 5-7 knots.
Final results – 2023 ILCA 6 Youth Worlds
The European representatives showed an extraordinary performance as usual, holding all top 20 overall places in the Women's fleet, and the first 9 overall places in the Men's fleet.
All 6 Overall medals and all 6 Under 17 medals were won by European sailors, being Italy the most winner country with 2 Gold and 2 Silver prizes. Ukraine (2 Gold and 1 Silver), Netherlands (2 Bronze), Ireland (1 Silver), Greece (1 Bronze) and Israel (1 Bronze) completed the awarded countries.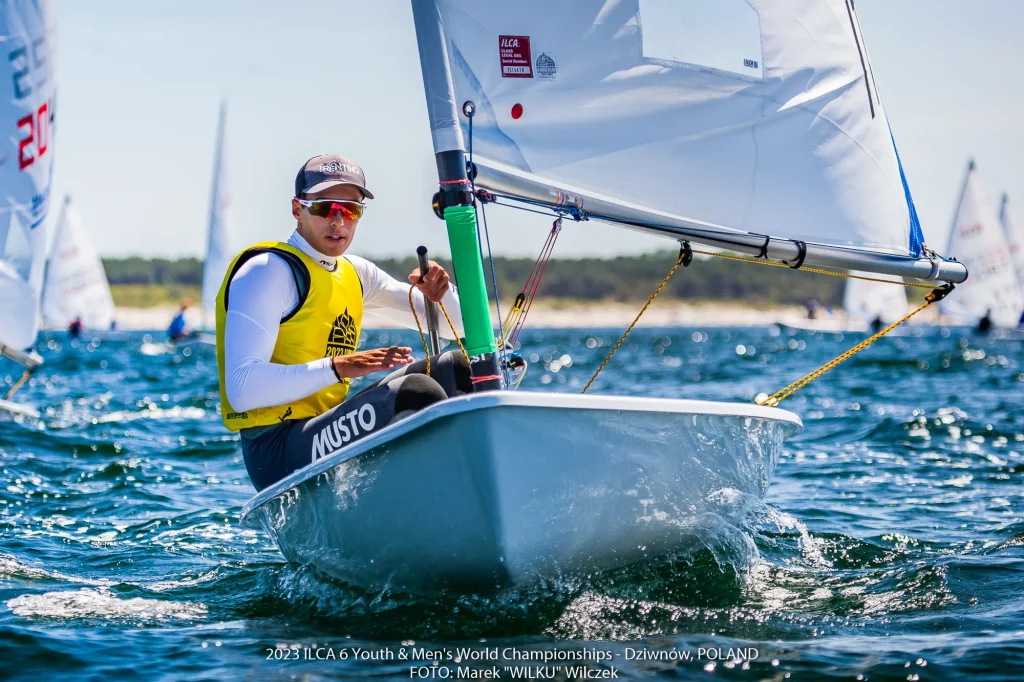 ---
Women's podium
Emma Mattivi ITA 54 pt
Ginevra Caracciolo ITA 68 pt
Roos Wind NED 80 pt
Women's U17 podium
Alina Shapovalova UKR 169 pt (17th overall)
Sienna Wright IRL 170 pt
Tatiani Bougiatioti GRE 188 pt
Men's podium
Mattia Cesana ITA 62 pt
Dima Karabadzhak UKR 90 pt
Hidde Schraffordt NED 104 pt
Men's U17 podium
Dima Karabadzhak UKR 90 pt
Niccolo Cassita ITA 113 pt
Omer Vilenchik ISR 125 pt
Final results – 2023 ILCA 6 Men's Worlds
The 2023 ILCA 6 Men's World championship unfortunately counted with only 15 sailors on water. After 12 races, the Gold medal was finally for George Lane from New Zealand with 35 points, followed by Nikola Golubovic from Montenegro, only 2 points behind. The Master sailors Jon Emmett from Great Britain completed the podium with 38 units.
Full results – 2023 ILCA 6 Youth World championships
Next challenge: the 2023 ILCA 6 Youth Europeans!
The ILCA 6 Youth sailing action will move now from Dziwnow to Gdynia, where the European championships will start on next Tuesday 12th. You can read about the event and follow all the action here: https://2023-ilca6youth.eurilca-europeans.org/
---
Report by Agustín Argüelles – EurILCA | Photos by Marek Wilczek.