After two successful editions in Patras 2018 and Hyeres 2019, our Solidarity Programme –commanded by Burcu Algon Giorgianni– is ready to go on water again this year in Vilamoura during the 2020 Laser 4.7 Youth Europeans.
This programme is intended to help youth sailors from European countries with low participation to join our Laser 4.7 European championships. The Solidarity Programme is offering selected sailors with free entry fee, coach by Olympic Laser sailors on the water and shore, and cloth sponsoring.
Six sailors from Montenegro, Serbia, Malta and Italy were selected to join the championships this year;
Nikola Golubovic MNE
Kristina Boja SRB
Stefan Yuil SRB
Viktor Batizic SRB
Lacey Aquilina MLT
Mattia Santostefano ITA
They will be guided this year by Gonçalo "Xavi"Carvalho, renowned coach with an impressive sailing background;
Olympic coach at 4 Olympic Games with achievement of 3rd and 4th at the Olympic Games
Laser world champion
Laser vice European champion
Laser radial vice world champion
U21 Laser vice European champion
U21 Finn vice European champion
The programme is gently sponsored by Rooster Sailing.
Go guys and enjoy! – More info coming soon.
#EurILCASolidarityProgramme #LaserSailing #LaserClass #SailandSmile #KeepSmilingKeepSailing
---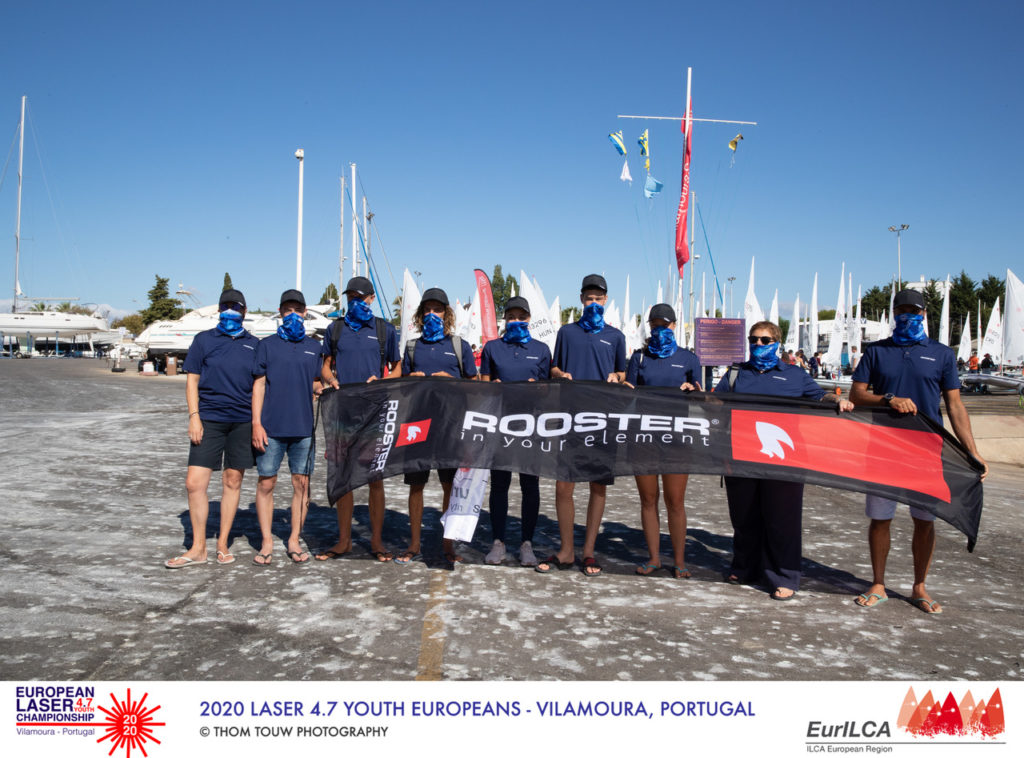 ---
By Agustín Argüelles – EurILCA | Cover photo: Thom Touw – Archive 2019 edition.