The 2020 Laser Master European Championships successfully concluded today in Andora, Italy, after five days of competition.
The event was nicely organised by Circolo Nautico Andora and the Italian Laser Class Association (AICL), following all local sanitary protocols. 87 sailors enjoyed of racing on varied sailing conditions.
A beautiful spot with great sailing facilities helped enlightening the event.
Two new races with 8-10 knots from NE were added to scores today, finally crowning our 2020 Master champions!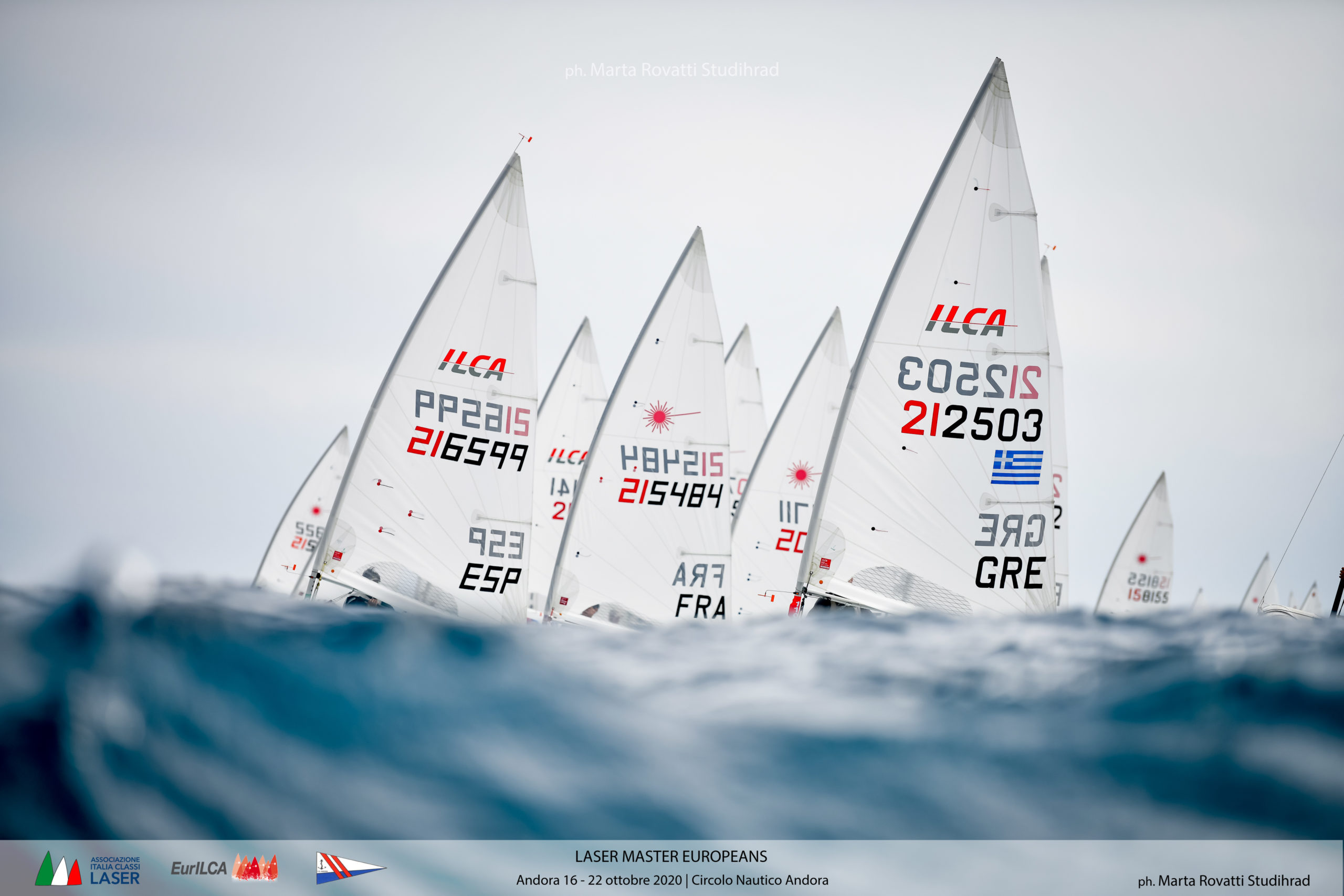 ---
Laser Standard – Final results
No surprises in the end on the Laser Standard competition, with Greek sailor Adonis Bougiouris GRE (3-1-5-1-1-1-1) scoring two new bullets and crowning Master and overall champion with 8 points. Second place overall and Grand Master's title for Carlos Martinez ESP (4-3-3-7-4-7-2) with 23. Third place overall and Master's vice-champion award for Christoph Marsano AUT (7-4-20-11-10-3-5) with 40.
Very tricky day. Gusty wind. A lot of current. The marks were difficult to find because of waves. The sea was crazy but I managed to win – Adonis Bougiouris GRE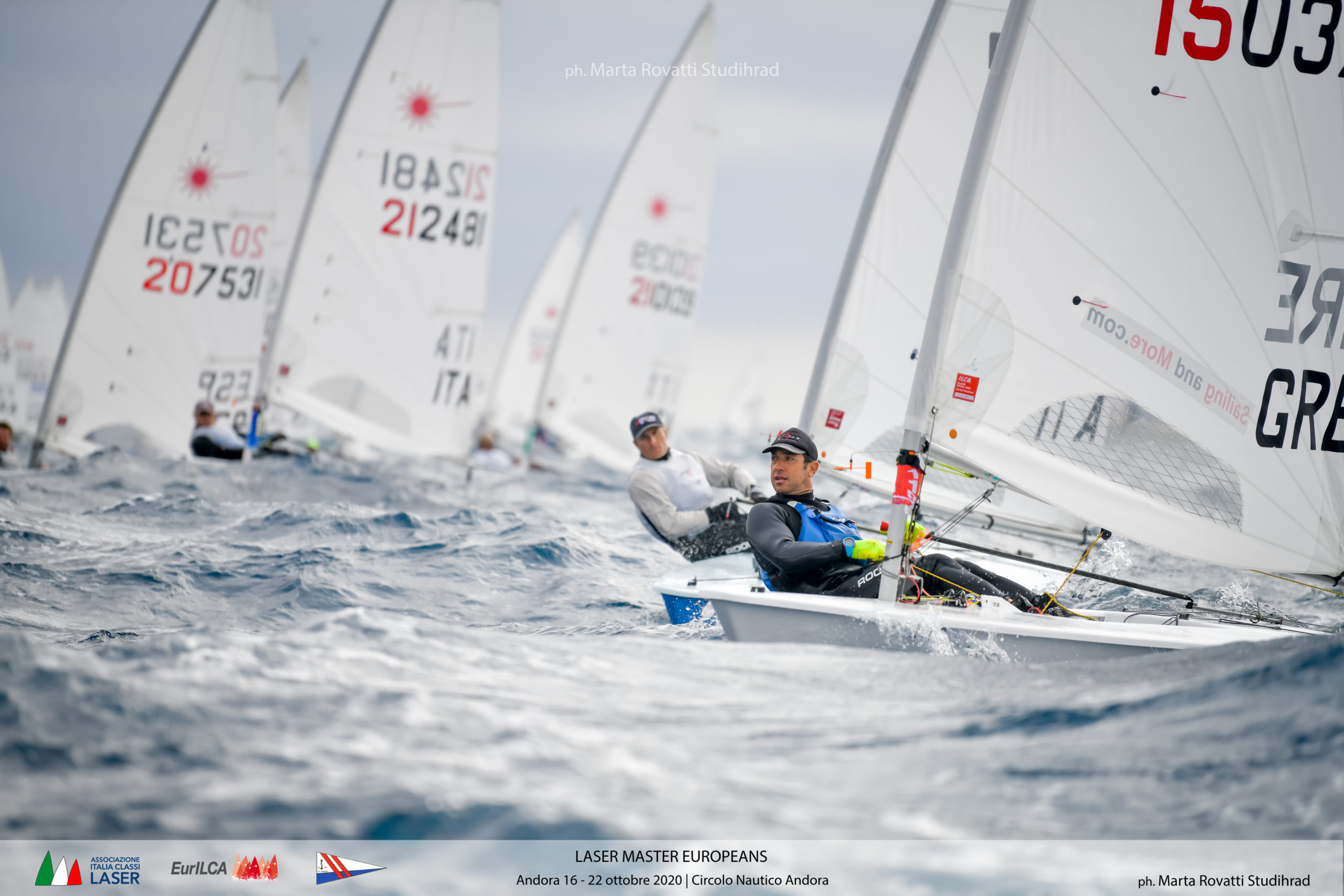 ---
Roger Schulz GER completed the Master's podium, finishing 4th overall with 48.
Antoni Roig ESP (5th overall) and Jean Pierre Vogtensperger FRA (7th) fulfilled the Grand Master's podium.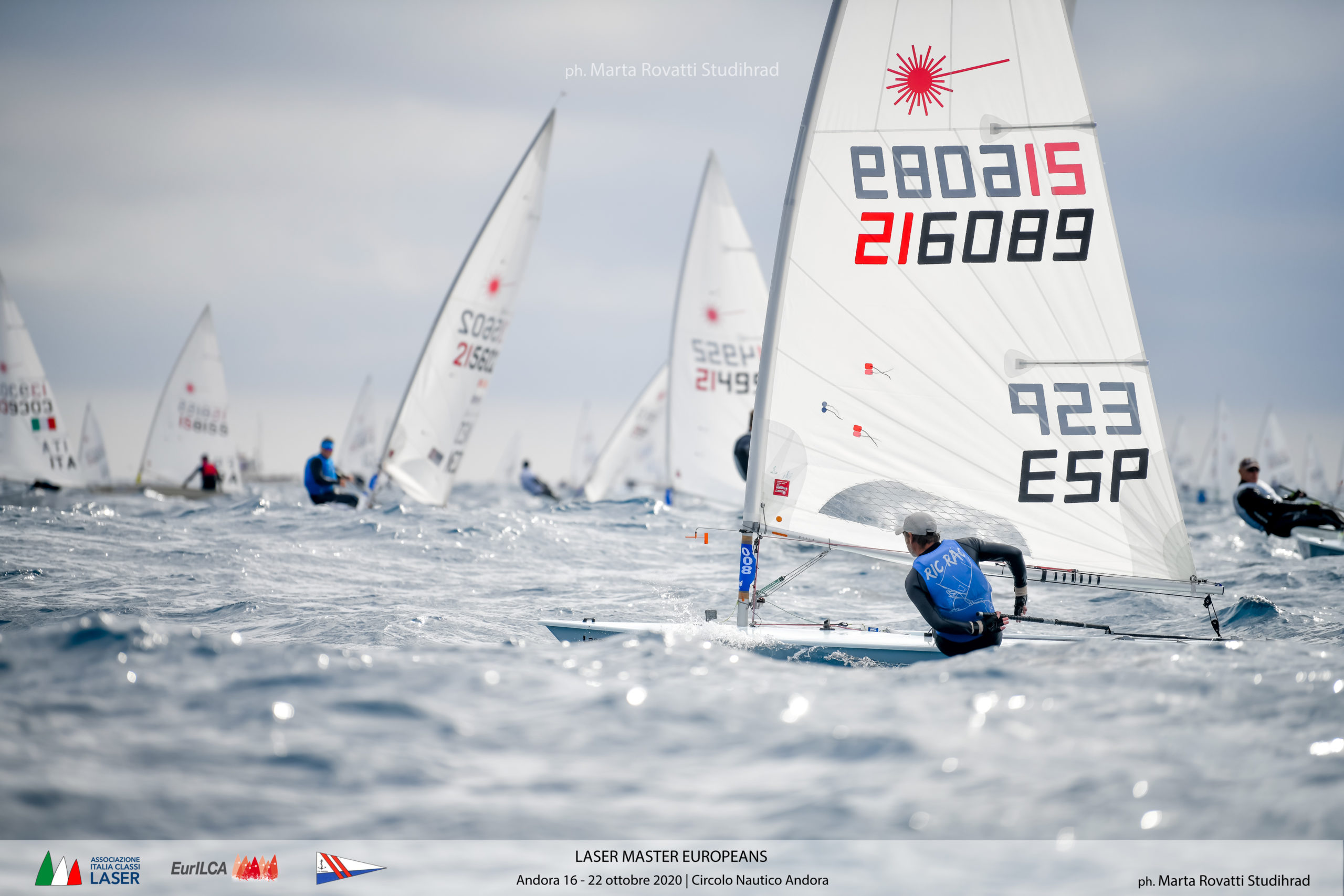 ---
Aitor Barrenechea ESP was the Apprentice's champion, finally ranked 6th overall.
Wolfgang Gerz GER conquered the Great Grand Master's first spot finishing the tournament in the 8th position.
Final results – Standard – 2020 Laser Master Europeans
---
Laser Radial – Final results
Multiple time Radial Master European champion Jon Emmett GBR (5-1-1-3-1-1-2) succeeded this year again, finishing first overall and crowning 2020 Radial Apprentice's champion with 9 points, escorted on podium by Master's champion Jean-Christophe Leydet FRA (10-7-4-1-2-2-3) and Master's vice-champion Alessio Marinelli ITA (3-3-12-2-4-6-1) with 19.
I'm very happy with this title, it's my first in Masters after being on the podium several times. This time, my friend Pepu Marinelli who is really a very good racer and also a very beautiful person, left me the victory with equal points !!! The last day on the water was therefore very intense and disputed with Jon Emmett in great shape as usual !! – Jean Christophe Leydet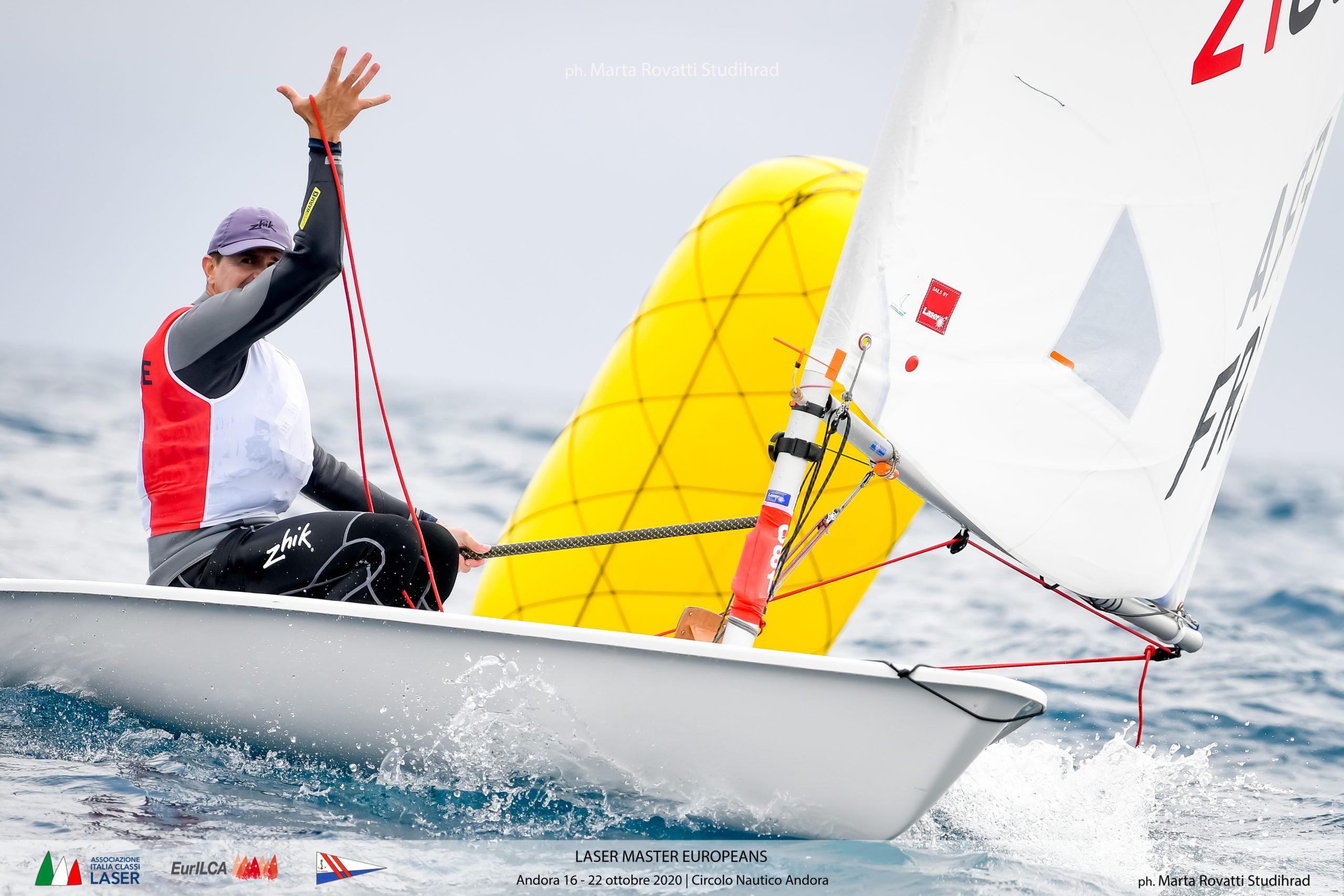 ---
Second Apprentice Master's place for Erberto Sibilia ITA (6-14-5-5-3-9-4), finishing 4th overall with 32 points.
Luigi Santocanale FRA was 5th overall and completed the Master's podium.
Georgia Chimona GRE climbed from 8th to 6th place overall today and crowned 2020 Women's champion, followed by the overnight leader Elisa Boschin ITA and Alice Grassi ITA, all of them Apprentice Master.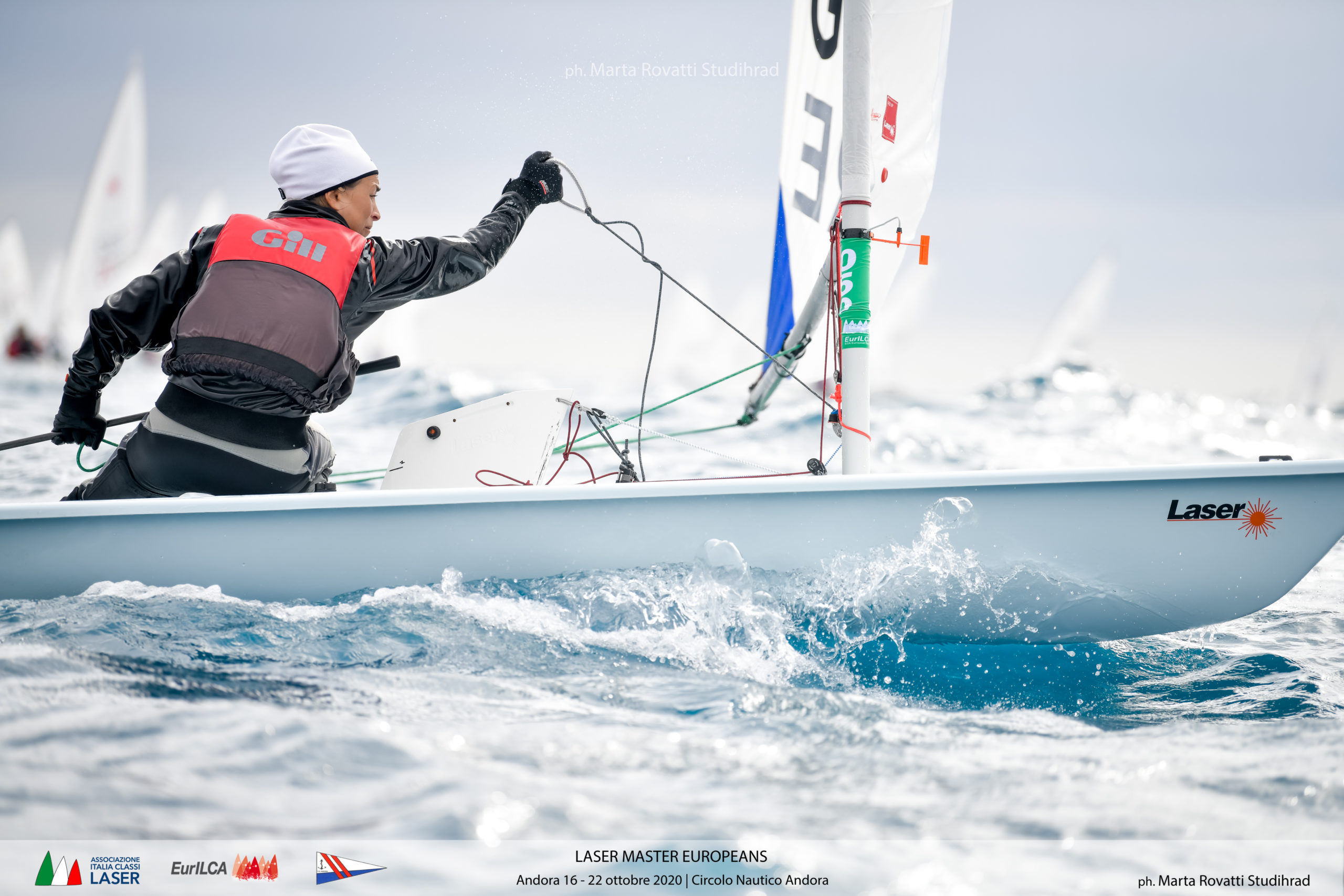 ---
Pierrick Amizet FRA was the Grand Master champion, holding the 8th place overall.
The Great Grand Master's championship was for Jean Philippe Galle FRA, finishing on the 12th place on ranking.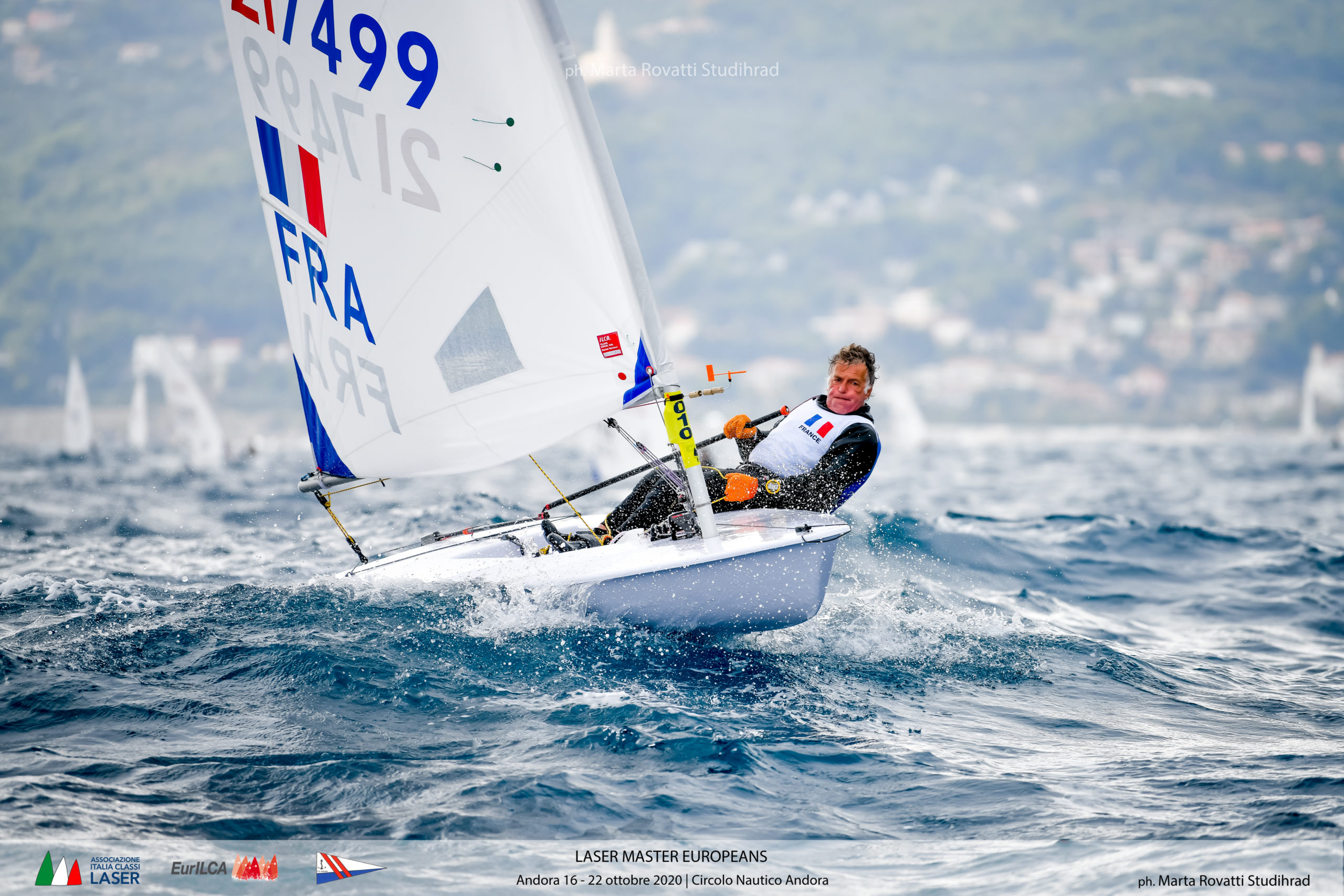 ---
Marçon Poopy FRA was the champion on the Legend's fleet, finishing 19th overall among all 46 competitors.
Final results – Radial – 2020 Laser Master Europeans
---
We want to thank all participants, staff and volunteers who helped us developing such a wonderful event, even more considering the hard times we are living due to a pandemic situation.
The next 2021 Laser Master European Championships will be in Arco, here also in Italy, from July 23-29, so save the date!
We hope the sanitary issues will be left behind soon so we can meet again with many of our Master friends in Europe and all around the World who missed this year's edition.
We're also planning to run 13 Euro Master regattas during 2021. Check the calendar here: 2021 Euro Master Circuit – Upcoming events. The 2021 Laser Master World Championships will be in Barcelona, Spain, from Sept. 17-26, so let's train for them!
---
---
Review the 2020 Laser Master Europeans action here!
– Tracking
– Results
– Facebook – Instagram – Twitter
---
Agustín Argüelles – EurILCA | Photos: Marta Rovatti Studihrad.