380 of the world's best sailors began competing today for the 2023 ILCA Senior European Championships & Open European Trophy at Circolo Nautico Andora in Italy.
Unfortunately there were not good sailing conditions and only the ILCA 7 fleets were able to have a race.
The day started as per planned, with the coaches meeting at 09:30, followed by the launch of the boats one hour later.
The wind conditions on courses were very light and shifty, which added to the intense current and waves made it very difficult to carry out the regattas.
---
German sailor Philipp Buhl GER won the single race in the ILCA 7 Yellow group, followed by Hungarian brothers Jonatan Vadnai HUN and Benjamin Vadnai HUN.
Reigning Olympic Gold medalist Matthew Wearn AUS won the race in the Blue fleet, followed by Yogev Alcalay ISR and Ondrej Teply CZE.
Jean Baptiste Bernaz FRA was the winner in the Red group, escorted by Johan Schubert DEN and Ethan MCaullay AUS.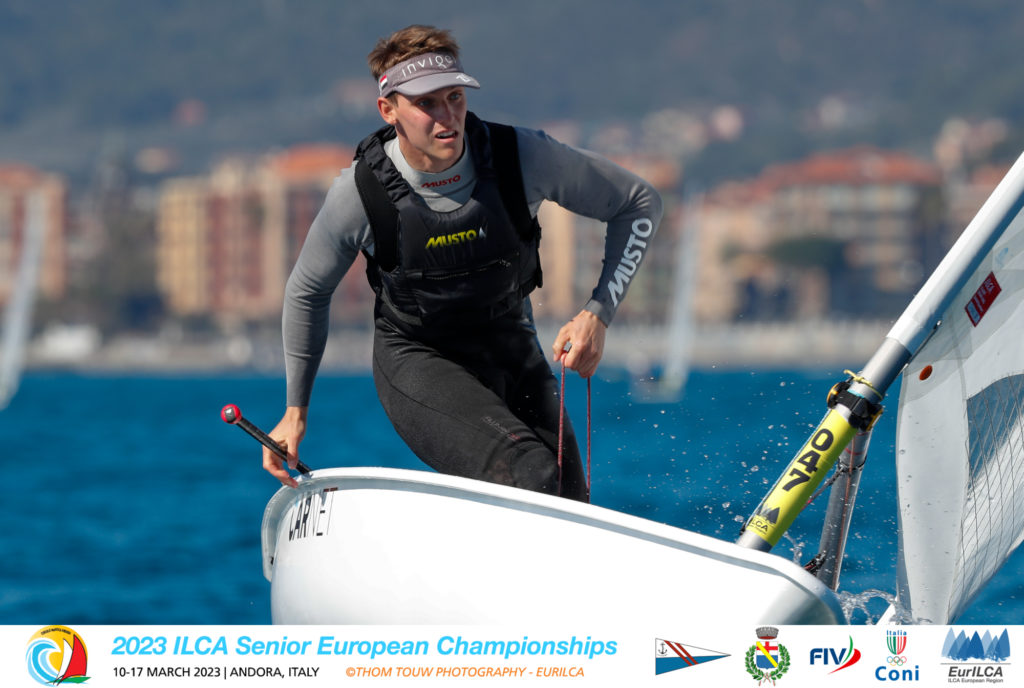 ---
After these results, the following is the European's Top 10;
1 – Jean Baptiste Bernaz FRA
1 – Philipp Buhl GER
3 – Jonatan Vadnai HUN
3 – Yogev Alcalay ISR
3 – Johan Schubert DEN
6 – Benjamin Vadnai HUN
6 – Ondrej Teply CZE
8 – Justin Barth GER
8 – Anatol Sassi ITA
8 – Eduardo Marques POR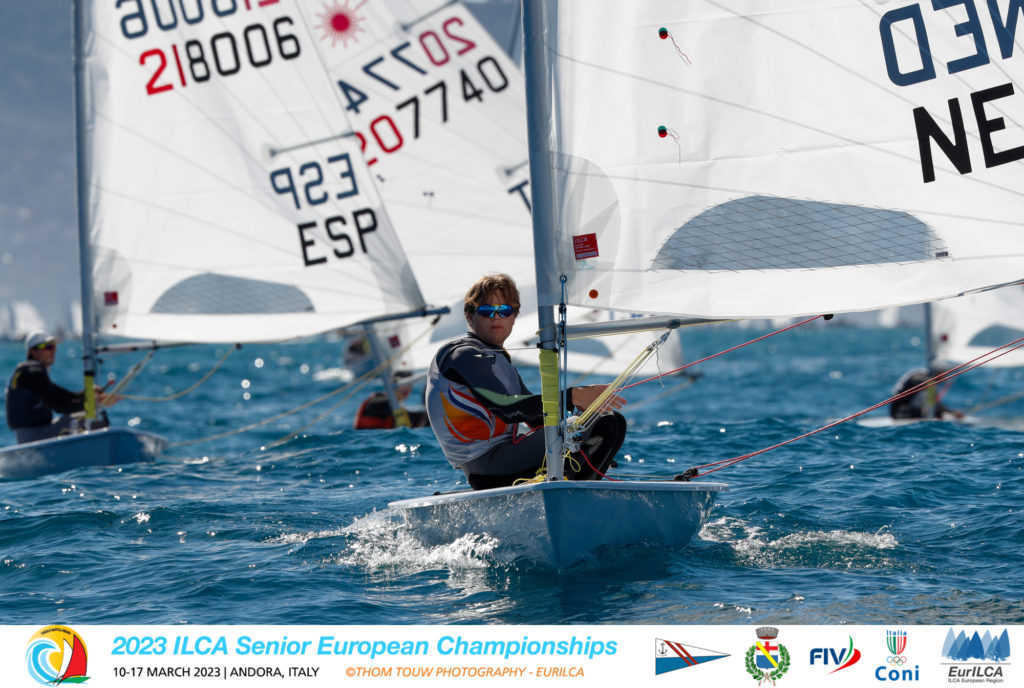 ---
192 ILCA 7, 117 ILCA 6 Women and 71 ILCA 6 Men sailors are attending the competition.
3 races are scheduled for tomorrow, with the first warning signal at 13:00. Coaches meeting at 10:30.
For further information about the event, notice board, documents, daily reports and photos please visit the website;
Event website – 2023 ILCA Senior Europeans
Subscribe to our YouTube channel to be notified when new videos were published.
For live news and contents you can follow our news on Instagram and Facebook.
Event's hashtag: #ILCASeniorEuropeans2023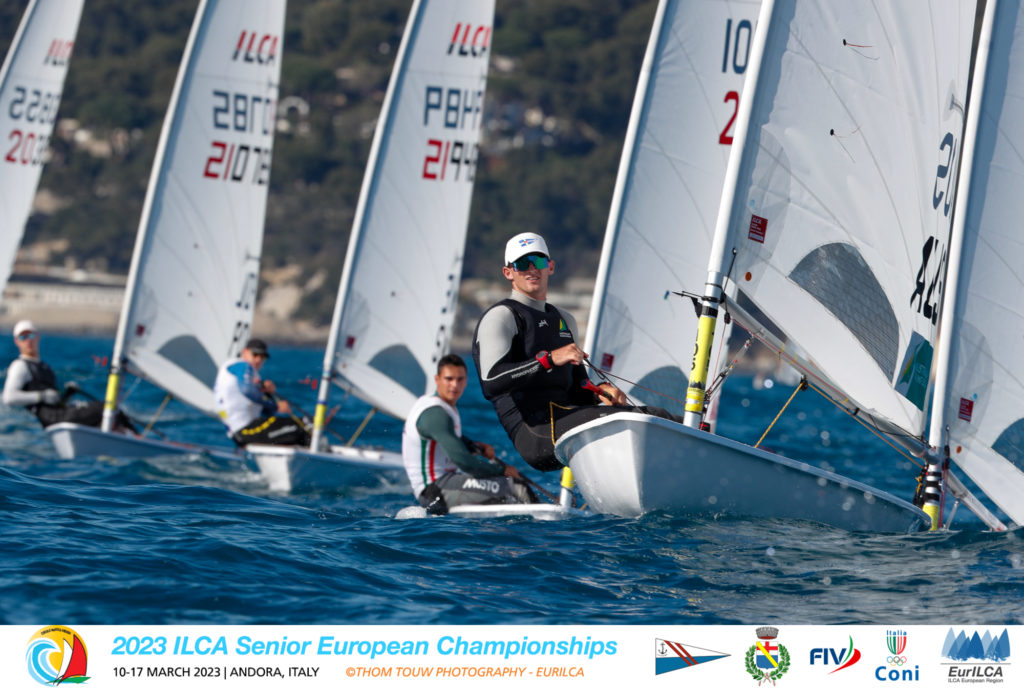 ---
Keep smiling, keep sailing
The EurILCA Team
---
Report by Agustín Argüelles – EurILCA | Photos by Thom Touw.