Second day of competition of the 2023 ILCA Senior European Championships & Open European Trophy in Italy.
Unfortunately we had light wind conditions here again in Andora, so only the ILCA 6 Men championship was able to complete a race, although they did shorten the course at mark 2.
Both ILCA 6 Women's groups were also able to complete a race, but Red's was finally cancelled by Jury decision due to a problem with a GPS mark, so it will need to be resailed tomorrow.
ILCA 6 Women – Yellow fleet results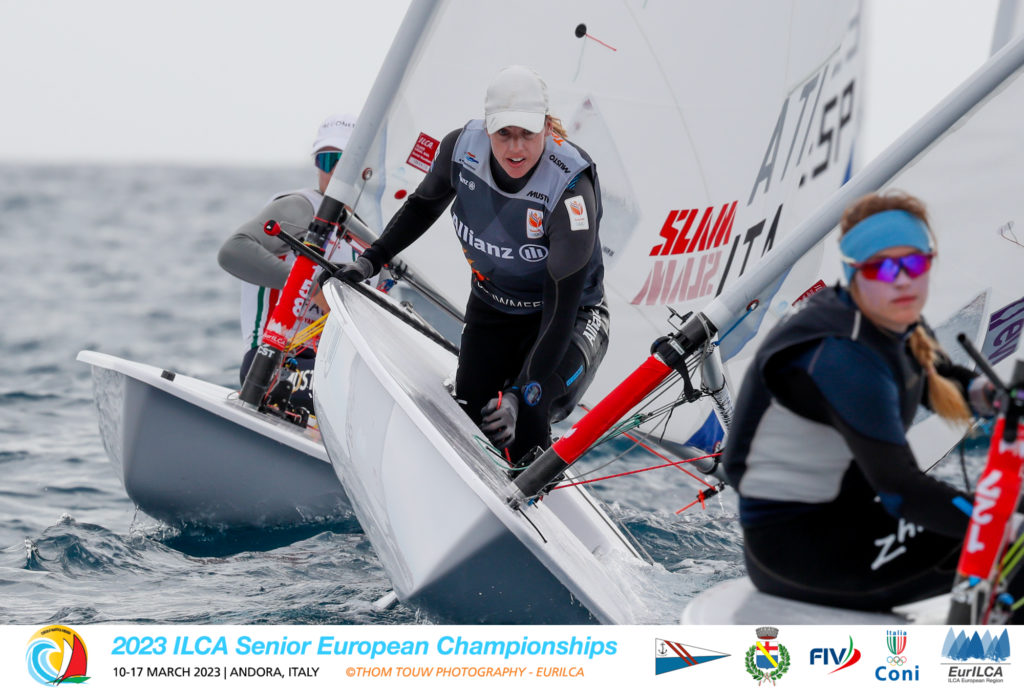 ---
The ILCA 6 Men race today was won by Belgian Anders Bultyinck BEL, followed by Fiachra McDonnell IRL and Athanasios Kyfidis GRE. All of them are Under 21 so they are leading both championships.
Full results after 1 race – ILCA 6 Men
---
On the other course, the ILCA 7 also had a bad day today waiting all the afternoon on water without completing any races. The Yellow and Blue fleets started a race at first that had to be abandoned due to light winds, and then there were no longer fair sailing conditions.
Full results after 1 race – ILCA 7
3 races are scheduled for tomorrow, with the first warning signal at 09:00. No Coaches meeting.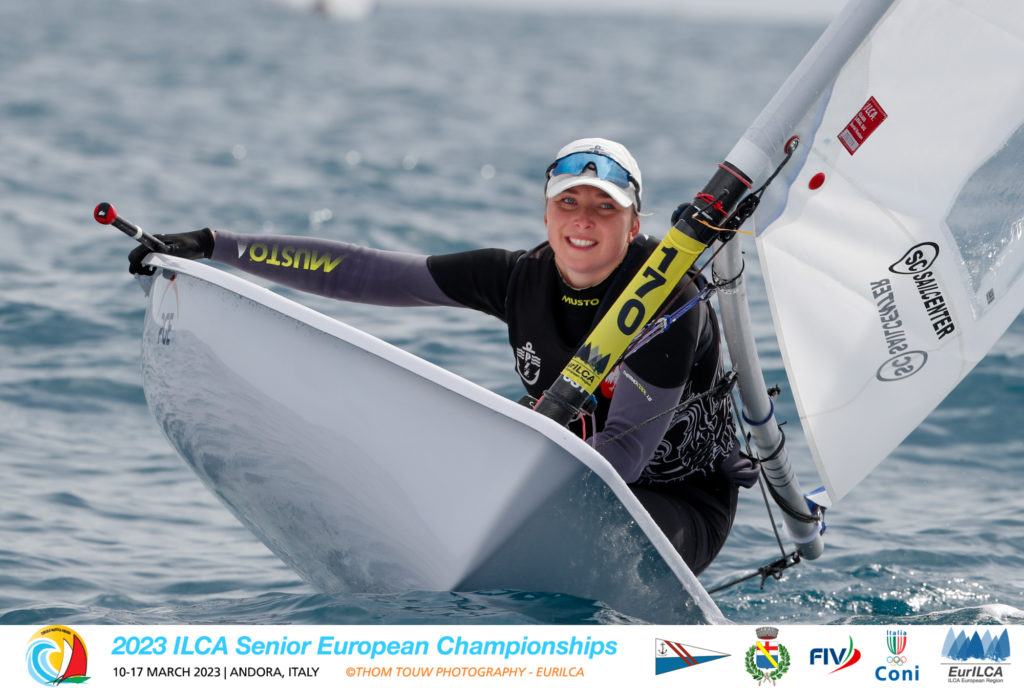 ---
For more information about the event, notice board, documents, daily reports and photos please visit the website;
Event website – 2023 ILCA Senior Europeans
For live news and contents please follow us on Instagram and Facebook. Event's hashtag: #ILCASeniorEuropeans2023
We invite you to subscribe to our YouTube channel to receive notifications when new videos are published.
---
Keep smiling, keep sailing
The EurILCA Team
---
Report by Agustín Argüelles – EurILCA | Photos by Thom Touw.