The 2019 Laser Europa Cup Bulgaria started today in Varna. A storm interrupted third race for the Laser Standard and Radial so they sailed only two races today, while the Laser 4.7 completed all three races scheduled.
Tricky sailing conditions with a shifty wind of around 10-12 knots marked first day of competition in Varna.
2019 Laser Europa Cup Bulgaria – Day 1 results
Local sailors head the Laser 4.7 fleet with Radoslav Gavrailov BUL on first with 7 points, followed by first U16 sailor David Binev BUL and first Girl Diana Marcova BUL on 2nd and 3rd overall with 9 and 10 points respectively.
The Laser Radial competition is led Ukranian sailor Oskar Madonich UKR with 2 points, followed by Bulgarians Mariela Nikolova BUL and Lyuben Todorov BUL on second and third overall with 4 and 8 units respectively.
The Laser Standard fleet is controlled by Ukranian sailors Valeriy Kudryashov UKR and Ivan Zhukalin UKR with 3 and 5 points, followed by local sailor Ivo Todorov BUL on third.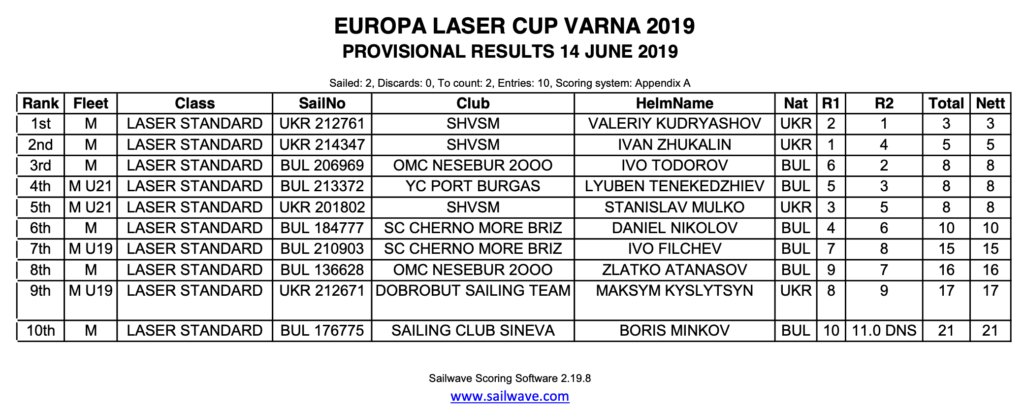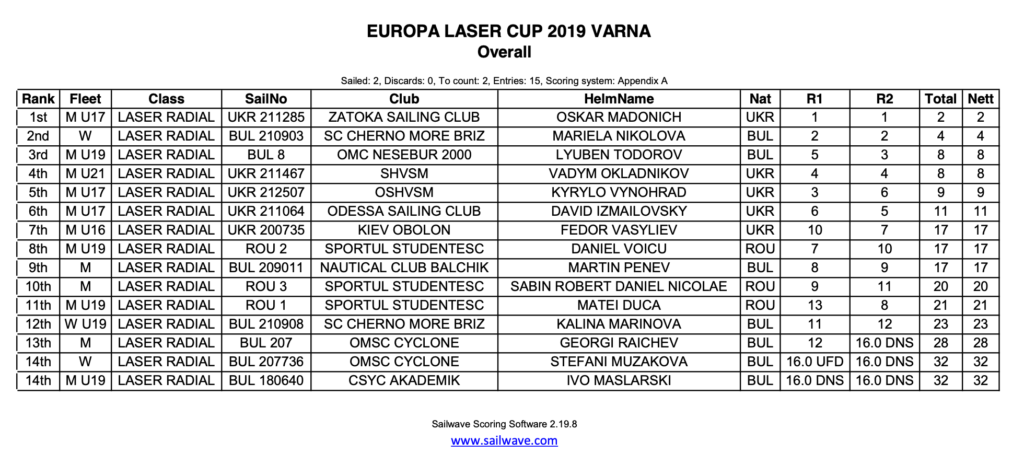 Don't miss the action and follow the 2019 Laser Europa Cup with us on Facebook, Twitter and Instagram.
2019 Laser Europa Cup – Previous events
#LaserEuropaCup #EuropaCup2019 #HaveFun #KeepSmilingKeepSailing
By Agustín Argüelles – EurILCA | Photo: Zlatko Jakelic.