The 2019 Laser Europa Cup Trophy is running smoothly across Europe and completed now the first three scheduled events in Slovenia, Switzerland and France. After those competitions, this are the provisional rankings.
2019 Laser Europa Cup Trophy – Results after 3 events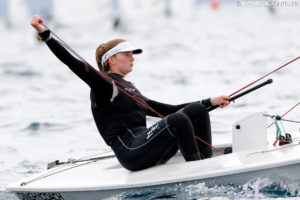 Croatian sailor Ursula Balas CRO (1-1-2) leads the Laser 4.7 Women's championship with 4 points, winning on 2 of 3 events, followed by Nika Manestar CRO (2-3-4) with 9. Swiss sailor Anja Von Allmen SUI (5-2-9) is third overall with 16. Audrey Deryckere SUI is first among the U16 fleet on 8th place overall with 78 units.
Swiss sailor Herrmann Noe SUI (17-4-41) leads the Laser 4.7 Men competition with 62 points, escorted by Michele Beldi SUI (18-7-53) with 78. Hungarian sailor Bendeguz Nagy HUN (1-DNC107-1) is third overall and first U16 with 109 units.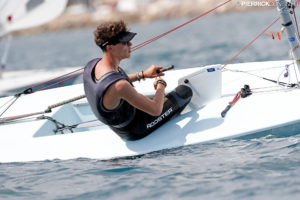 The Laser Radial Women's cup is headed by Ukranian sailor Sofiia Naumenko UKR (9-3-DNC56) with 68 points, followed by German Nina Loser GER (16-6-DNC56) ten points behind. Third place overall and first U19 spot for Croatian Mare Milic CRO (6-DNC56-35) with 97 units. Karmen Perkovic CRO is first among U21 sailors on 7th. Finish sailor Lilian Tanhuanpaa FIN leads the U17 fleet on 16th place overall.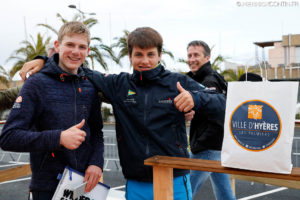 The Laser Radial Men's trophy is led by Finish Otto Dahlberg FIN (1-1-19) with 21 points, followed by Croatian Roko Copic CRO (2-3-DNC142) with 147. Third place overall and first U17 for Swiss Timo Van Roomen SUI (16-25-110) with 151.
Finally, the Laser Standard competition is dominated by Croatian sailors, with Marko Smolic CRO (2-1-DNC48) on top with 51 points, closely followed by Dominik Perkovic CRO (4-DNC48-1) and Mario Novak CRO (1-DNC48-9) on 2nd and 3rd, with 53 and 58 points respectively. First U19 and fourth overall is Juraj Radacic CRO with 70 units.
2019 Laser Europa Cup Trophy – Next stop
Next 2019 Laser Europa Cup event will in Torbole, Italy, from May 9th to 12th. Entries for this competition are open until April 30th. You can fill the application form here:
Don't miss the Laser class action and join the 2019 Laser Europa Cup, the best way to train for the Laser European Championships 😉
2019 Laser Europa Cup – Previous events
#JointheLaserClass #HaveFun #KeepSmilingKeepSailing
By Agustín Argüelles – EurILCA | Photos: Pierrick Contin.