The 2021 Europa Cup FRA concluded today in Hyeres, France.
After 3 days of competition, unfortunately a fourth one couldn't be held due to lack of wind. So the results stayed as the day before.
On the ILCA 4 fleet, the winner of both the Overall and Girl's championship was the Slovenian sailor Alenka Valencic SLO with 17 points, escorted on podium by Tedi Leonardelli CRO and Remi Corivaud FRA with 24 and 40 points respectively.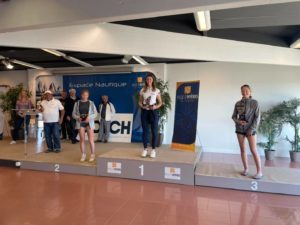 ---
Local sailor Marie Barrue FRA was the Overall and Women's ILCA 6 champion, winning 4 of the 6 races played and wrapping the event with 6 points. Benjamin Dufour SUI and Marilena Makri CYP completed the overall podium with 21 and 22 points respectively.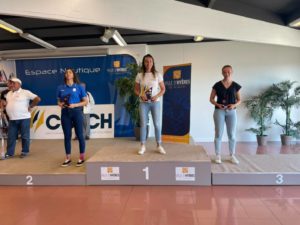 ---
Anton Guilmin FRA was the ILCA 7 champion with 22 points, followed by Alexandre Kowalski FRA and Paul Morvan FRA with 25 and 28.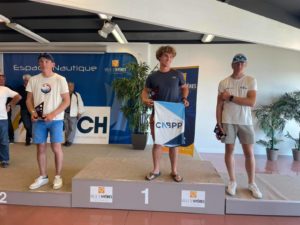 ---
More than 260 sailors participated of this championships, organised by COYCH.
The 2021 Europa Cup Trophy will continue the next weekend in Naples, Italy. November will be the time of Tivat, Montenegro. Hvar, Croatia will be the closure venue during the last 3 days of December, where we'll prize all the overall and different categories champions. Provisional results here.
---
Report by Agustín Argüelles – EurILCA | Photos: COYCH.