Dear Master sailors,
Parking for motorhomes, campers or caravans is not allowed in the Principality of Monaco.
Campervans can be parked in the neighbouring town of Cap D'Ail, on the "Marquets" car park – Avenue Marquet, 06320 Cap d'Ail, France, in the designated area, booked by the YCM. This site is located 2.5km from the YCM, either 10mn by bike or 30mn by foot. The YCM will do its best to arrange shuttles between the campervans area and the Yacht Club de Monaco to facilitate the transfers of the sailors.
The map below shows the forseen area, prebooked for the campervans. The attributed location will be specified in the roadbook available to all competitors one month before the race.
The Yacht Club de Monaco encourages the participants in the European Master Championship to find an alternative accommodation solution, for example apart-hotels, in the immediate vicinity of Monaco, in the neighbouring municipalities of Beausoleil, Cap d'Ail or Roquebrune-Cap-Martin.
Competitors can also benefit from negotiated rates, through the YCM, by contacting hotels@ycm.org
---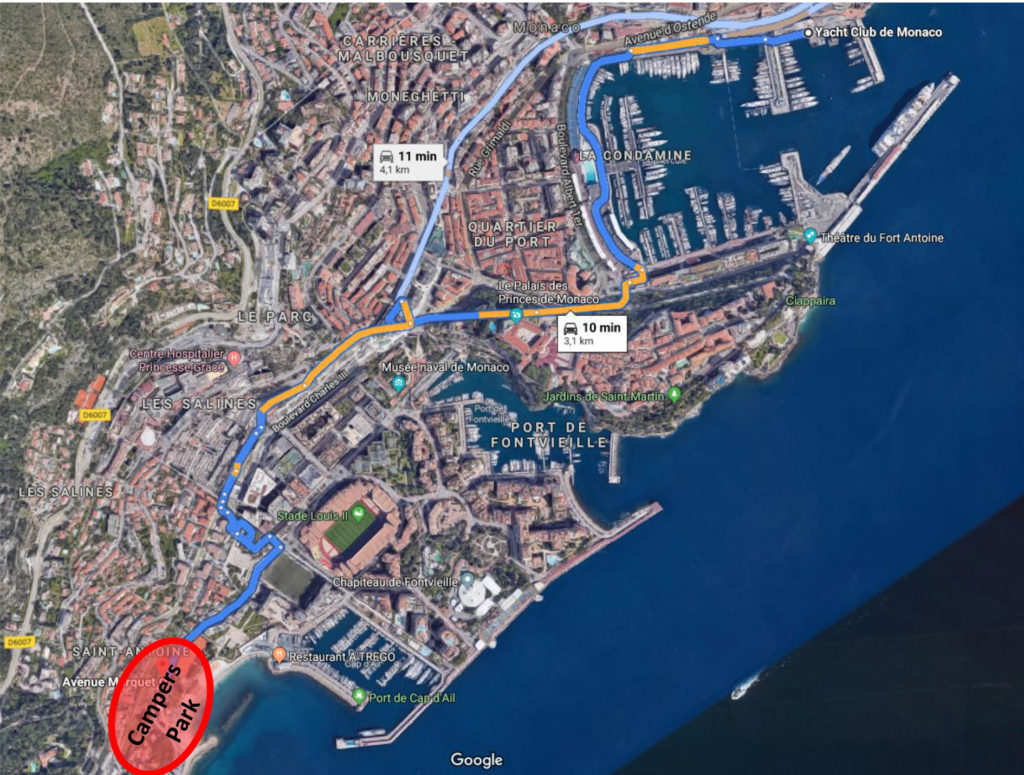 ---
Source: Yacht Club de Monaco.