Young Russian sailor Daniil Krutskikh RUS conquered the 2020 Laser Radial Men's World Championship yesterday in Sandringham, Australia, among 66 competitors.
A very consistent performance along the week allowed Daniil to win the competition with 22 points, scoring two first spots and three second places among the 9 races played.
Regatta went through different winds, the competition was always very tight, even if you walked first. That's why every race was like my last, so I had to work hard until the end! I wasn't focused on being first but being consistent" Daniil Krutskikh RUS.
Australian sailor Michael Compton AUS and Slovenian Nik Pletikos SLO escorted the champion on podium with 42 and 47 points respectively.
Mario Novak CRO was the third European sailor among the Top 10, finishing the event on 6th place overall with 68 units.
2019 Radial Men's World champion in Japan, Simon de Gendt BEL, finished 19th this time in Australia.
Jan Heuninck BEL (26th), Daniil Maistrovskii RUS (27th), Dmitry Golovkin RUS (31st), and Koen Kooren NED (42nd) were also part of this championships at Sandringham Yacht Club.
---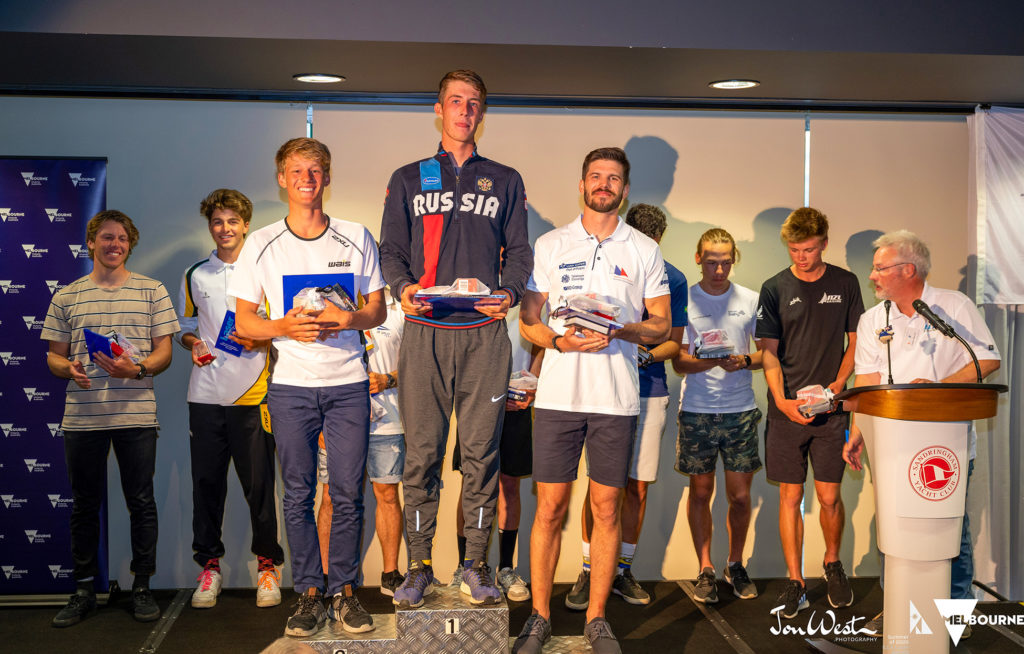 ---
2020 Laser Radial Men's World Championship – Full results here
2020 Laser Radial Men's World Championship – Photos here
---
Next challenging regatta will be the 2020 Laser Senior Europeans! We wait for all of you in Kalamata, Greece, from May 16th to 23rd. Tokyo 2020 approaching!
#LaserSailing #OlympicSailing #SailSmileRepeat #SailFast #HaveFun #KeepSmilingKeepSailing
---
By Agustín Argüelles – EurILCA | Photos by Jon West Photography.