Reigning Olympic Gold medallist Marit Bouwmeester NED won her fourth Laser Radial Women's World Champs today in Sandringham, Australia, among 105 competitors from all around the globe. This clearly positions her as one of the favourites to repeat the Gold award in Tokyo in a few months.
Marit won this 2020 Laser Radial Women's World Championship with 42 points after 10 races, finishing half of them on the first spot, and finally closely followed on podium by Maxime Jonker NED (44 pt) and Line Flem Host NOR (45 pt).
It's incredible. Today I didn't manage the first race well and I knew I had to be ready to go again. But it's great to be on top again" Marit Bouwmeester NED.
2019 World champion Anne-Marie Rindom DEN, who became ill during the event, finally finished 4th overall with 57 units.
This Worlds will be certainly historic for the Netherlands, not only because the Gold and Silver medals but also for ranking their other two sailors among the Top 10, with Daphne Van Der Vart NED on 7th and Mirthe Akkerman NED on 10th.
It looks like being them training all together with Marit now is paying off. Congrats team!
---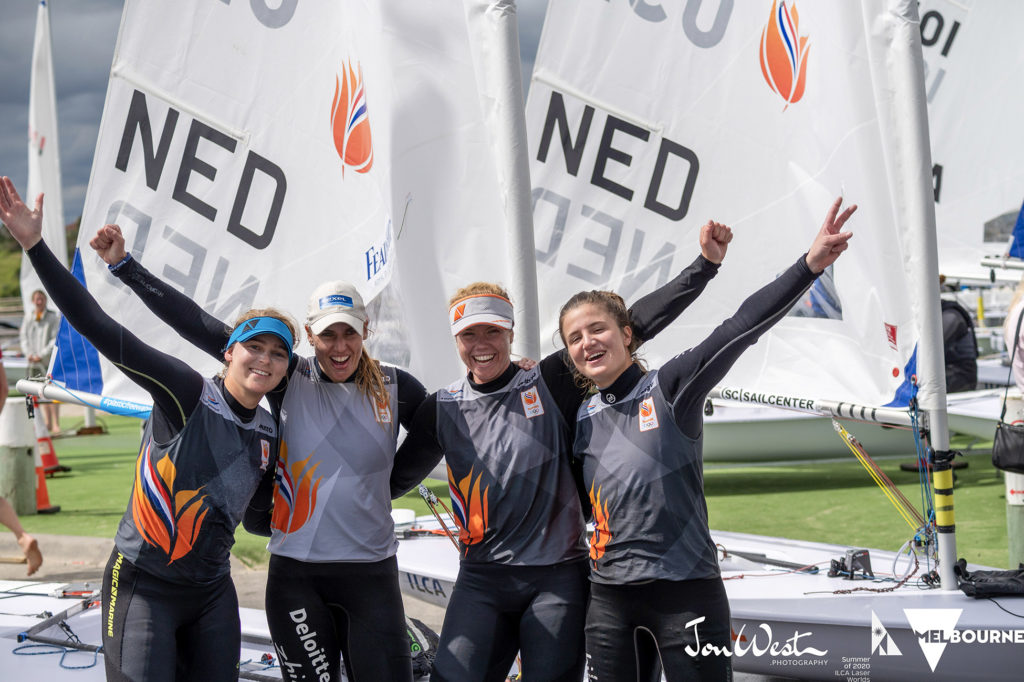 We just started training together and the level of training is so high, they are pushing me every day. This is really a team effort" Marit Bouwmeester NED.
Great Worlds for the Netherlands but also for whole Europe, holding 9 of Top 10 places, with Magdalena Kwasna POL finally ranked on 5th, Josefin Olsson SWE on 6th and 2018 World champion Emma Plasschaert BEL on 9th.
---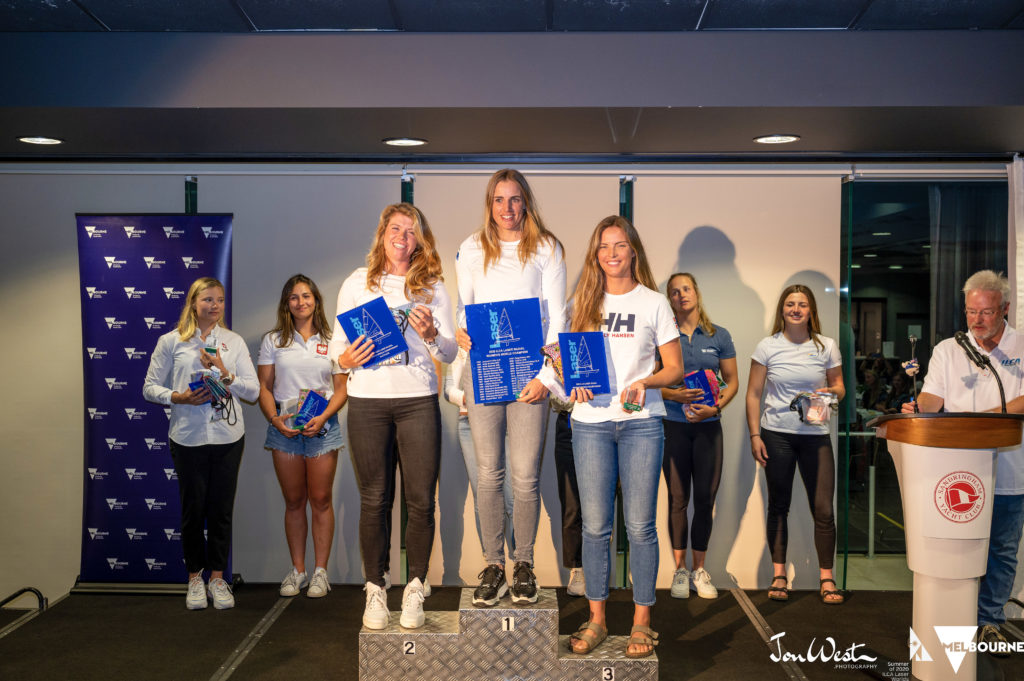 ---
2020 Laser Radial Women's World Championship – Full results here
2020 Laser Radial Women's World Championship – Photos here
---
Next challenging regatta will be the 2020 Laser Senior Europeans! We wait for all of you in Kalamata, Greece, from May 16th to 23rd. Tokyo 2020 approaching!
#LaserSailing #OlympicSailing #SailSmileRepeat #SailFast #HaveFun #KeepSmilingKeepSailing
---
By Agustín Argüelles – EurILCA | Photos by Jon West Photography.