The second day of the 2023 EurILCA Europa Cup POL concluded today in Puck, Poland, after 2 new races per fleet.
In cloudy weather, a steady southeast wind of about 10 knots forced sailors to choose sides of the course decisively.
Short and high waves (Puck classic) required high technical skills to sail fast and effectively.
Despite the fierce battle on water, all yesterday's leaders managed to retain their positions, as per the standings below;
---
Top 3 ILCA 4 Boys after 4 races:
Piotr Trella POL 9 pt
Ivan Pylypchii UKR 10 pt
Semen Sokol UKR 13 pt
Top 3 ILCA 4 Girls after 4 races:
Martyna Stachowiak POL 28 pt
Tatiana Belunkova CZE 32 pt
Nika Fornazar CRO 32 pt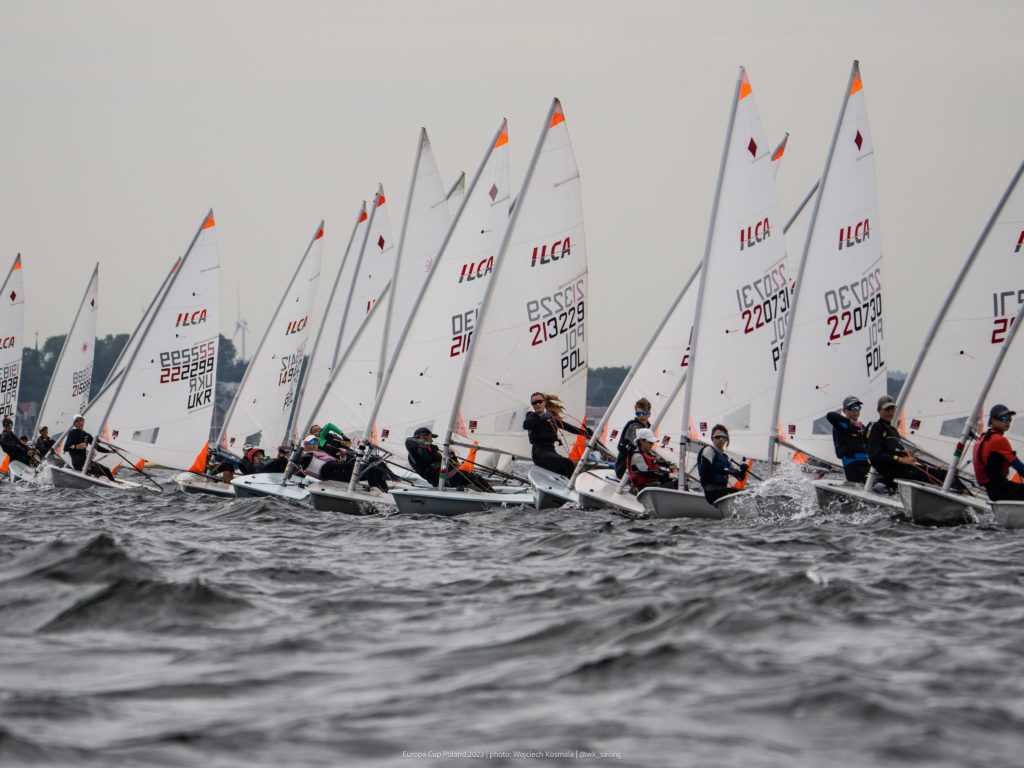 ---
Top 3 ILCA 6 Men after 4 races:
Filip Jarosiewicz POL 3 pt
Iwo Baranski POL 5 pt
Semen Khashchyna UKR 5 pt
Top 3 ILCA 6 Women after 4 races:
Aleksandra Borucka POL 9 pt
Natalia Nadrzewia POL 13 pt
Zofia Wojcik POL 13 pt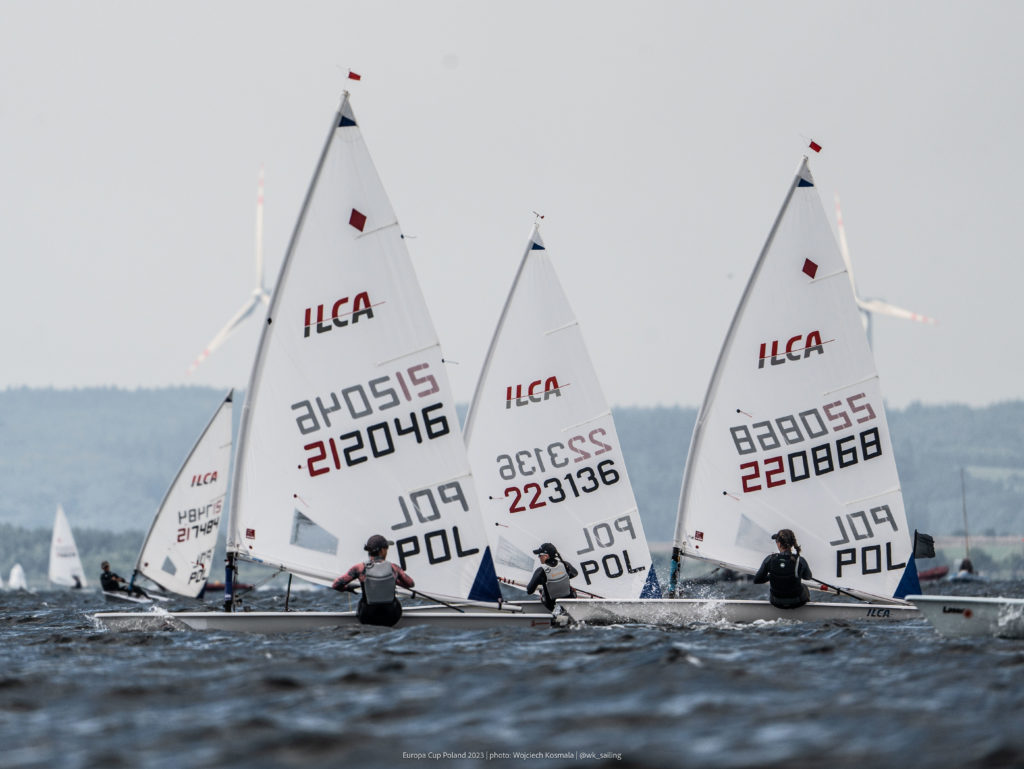 ---
Top 3 ILCA 7 after 4 races:
Miłosz Michalak POL 4 pt
Stanislaw Klimaszewski POL 10 pt
Gunnar Kröplin GER 12 pt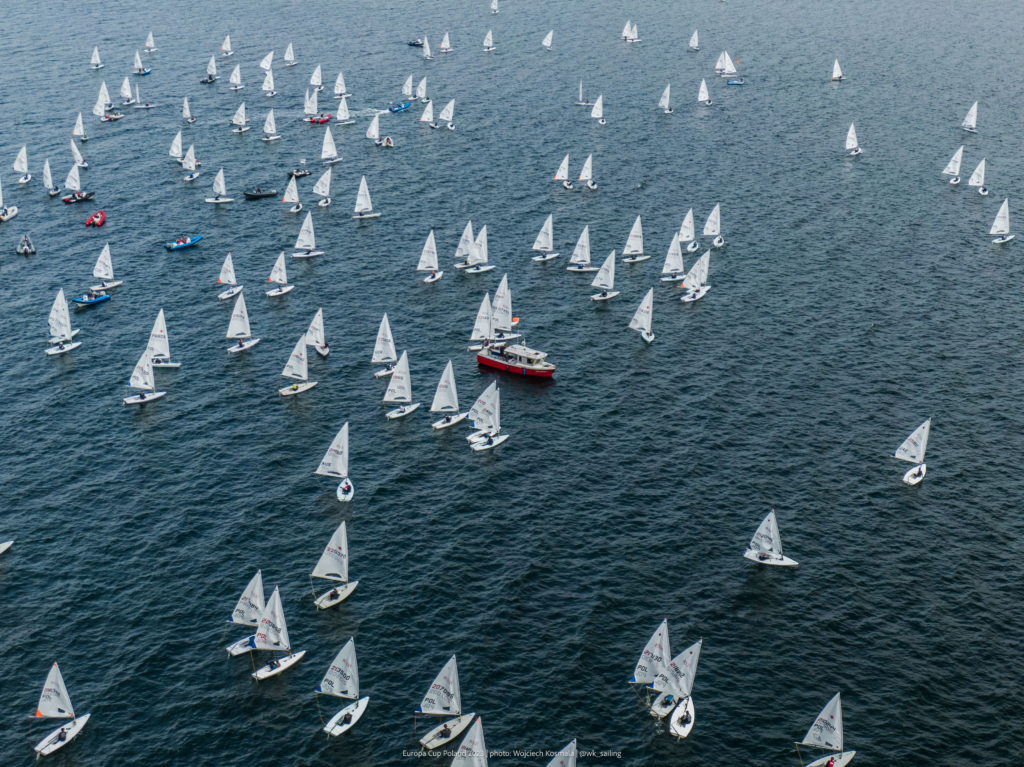 ---
Two new races are scheduled for tomorrow so stay tuned!
---
About the EurILCA Europa Cup Trophy
The EurILCA Europa Cup Trophy is a series of regattas run throughout the year in various stunning venues across Europe. The competition is open to all sailors, starting from 12 years old, on all rigs (ILCA 7, ILCA 6 and ILCA 4).
Last 2 days to join the Europa Cup in Serbia!
Right after Poland we'll have the 2023 EurILCA Europa Cup SRB in Donji Milanovac, Serbia, running from 31 August to September 3rd 2023. Entries for this regatta are open until August 27th so you can join us now at https://eurilca.eu/event/296
Keep smiling, keep sailing!
The EurILCA Team
---
Report by Agustín Argüelles – EurILCA | Photos by Wojtek Kosmala.