The 2021 ILCA Radial Youth World Championship concluded on Saturday with great news for the European sailors winning all 4 Gold medals and 7 out of 12 in total.
The event was held in Arco, Italy, and organised by Circolo Vela Arco.
After 11 races, the Irish sailor Eve McMahon IRL was crowned new 2021 Radial Youth Girl's World champion, escorted on podium by Swiss Anja Von Allmen SUI and Italian Sara Savelli ITA.
Eve was already close to winning the Radial Youth European title some weeks ago in Kastela, Croatia, but finally defeated by Alessia Palanti CZE on the last day. Alessia was finally 5th on this Worlds. The fourth place overall was for Maria Martinez ESP.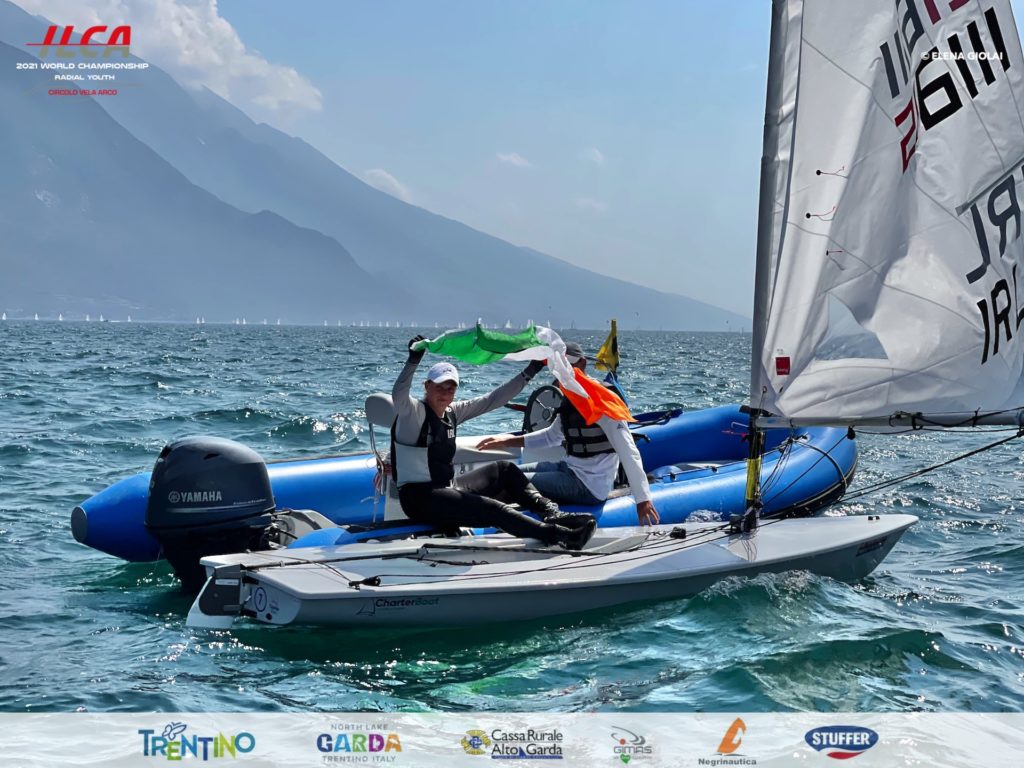 ---
The Spanish sailor Marga Perello ESP was crowned Girl's Under 17 champion, finishing 11th in the overall ranking. She was also second at the Radial Youth Europeans in Croatia so this is a sort of rematch for her. Brazilian Julia Carreirao BRA –third in Kastela– was the U17 girl's Worlds vice-champion. Dutch sailor Roos Wind NED completed the U17 Worlds girl's podium on third.
Also after 11 races and a couple of weeks after crowning both overall and Under 17 2021 Radial Youth European champion in Croatia, the Italian sailor Mattia Cesana ITA did it again this week in Italy, getting both the overall and Under 17 World titles this time, ratifying his supremacy on the Radial Youth boy's fleet.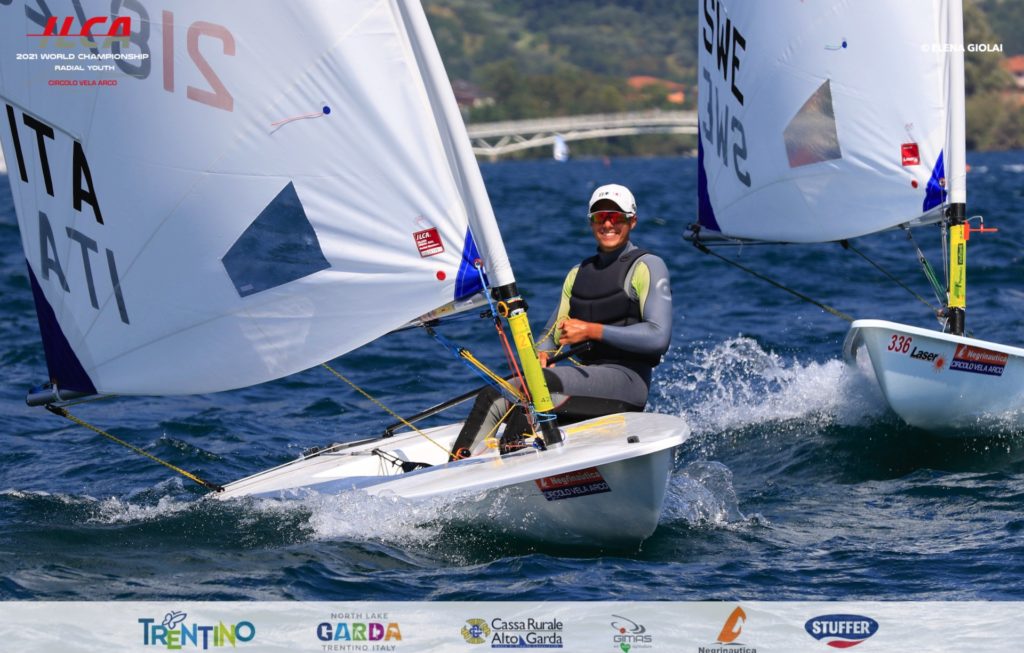 ---
Chapman Petersen USA was second boy overall. Third place overall and second U17 for Sebastian Kempe BER. The third Boy's Under 17 place was for the Italian sailor Lorenzo Predari ITA, finishing the championship in the eighth place of the main ranking.
---
Report by Agustín Argüelles – EurILCA | Photos: Elena Giolai