The third step of the 2022 EurILCA Europa Cup Trophy concluded today in Neuchâtel, Switzerland, organised by Cercle de la Voile de Neuchâtel.
After 5 races, both the ILCA 4 and ILCA 6 championships were won by Ukranian sailors, who were specially and kindly supported by the Swiss ILCA Association on this event, paying their entry fee and hosting them for free at the rooms in the club. They were also supported with food and financial contributions by the City of Neuchâtel and LoRo Sport sponsor. Read "Europa Cup ILCA – un vent de solidarité".
EurILCA have also started a crowdfunding campaign to collect money for helping the Ukranian sailors to continue with their sailing campaigns and find a way to experience some hope and freedom in the dramatical situation their country and people are living. You can read more and collaborate with this crowdfunding action here: "Crowdfunding to support the ILCA sailors from Ukraine".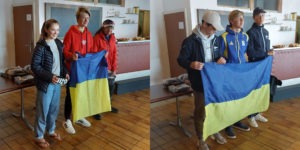 Final results – 2022 EurILCA Europa Cup SUI
The ILCA 4 championship counted with 32 sailors from 5 nations and the first place was for Ivan Antipin UKR, draw in 10 points with the girl's champion Shana Burger SUI. The third place overall was for Ella Mizrai SUI with 14.
26 sailors participated of the ILCA 6 fleet, headed by Oskar Madonich UKR with 7 points. He was escorted on podium by Elliot Raison SUI and Boris Hirsch SUI.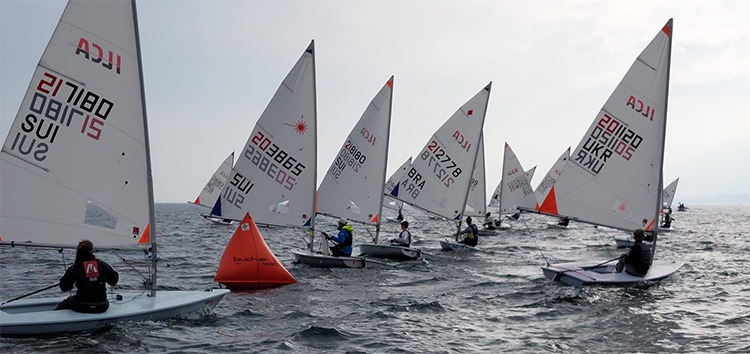 Next event – 2022 EurILCA Europa Cup Italy
The next 2022 EurILCA Europa Cup regatta will be in Torbole, Italy, from May 12-15 2022. Entries are open so you can register now here!
Overall results – 2022 EurILCA Europa Cup Trophy
Overall results – 2022 EurILCA Europa Cup Trophy
---
#KeepSmilingKeepSailing
The EurILCA Team
---
Report by Agustín Argüelles | Photos by Jean Bernard Luther.