The fifth day of racing started very similar to the first ones at the 2021 EurILCA Radial Youth European Championships & Open European Trophy in Kastela, Croatia, when there was finally no wind at all. But this time the end was different!
Day started with the racing areas moved outside of Kaštela's Bay, in the south channel of Ciovo Island.
The Race committee waited half an hour until a westerly breeze became steady in direction, with around 9 kt of strength. This nice weather conditions allowed all fourth races to be sailed.
But that was not all. During the fifth race the wind increased over 15 kt, followed by long and high waves, which made the races difficult, especially on the start line. Some groups needed to repeat the starting procedure 2 to 3 times, adding some stress among sailors.
And the wind continued to raise for the sixth race reaching 20 knots! It was lovely to see sailor's excellent performance on water in quite demanding conditions.
After this great sailing experience sailors are ready now to face the last day of competition tomorrow, in which the Final races will proclaim our 2021 Radial Youth European champions!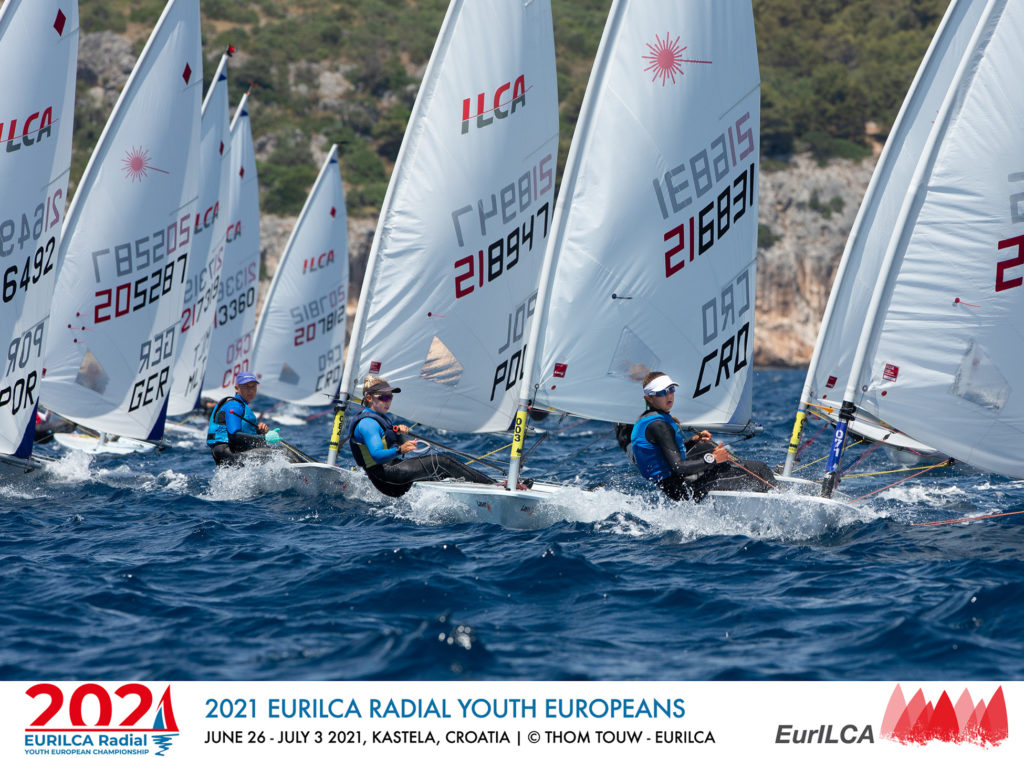 ---
Men's Results – 2021 Radial Youth Europeans
Italian sailor Mattia Cesana ITA continues to show an awesome performance,winning five of 6 races and leading both the overall and Under 17 boy's championships with 5 points.
Very close to him is now Yoav Kfir ISR from Israel, winning 4 of 6 races and escorting the leader just one point behind.
The third place overall is for Martin Verhulst SUI with 11.
David Ponseti ESP and Tomer Katz ISR are second and third U17 respectively.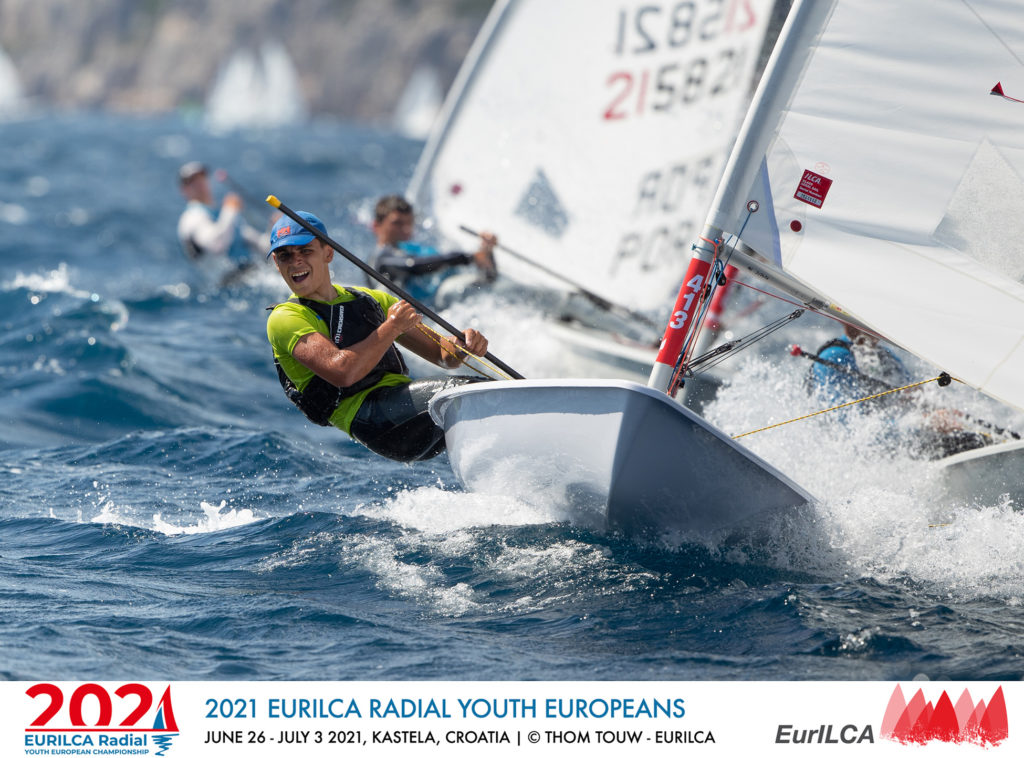 ---
Women's Results – 2021 Radial Youth Europeans
The girl's fleet has a new leader and that's the Irish sailor Eve McMahon IRL, winning all 3 races today and heading the fleet with 8 points.
Second place overall for the overnight leader Alessia Palanti CZE, only one point behind.
The third place overall is for Alexandra Lukoyanova RUS with 17.
Tea Peteh CRO continues to lead the girl's Under 17 championship on place seventh overall with 38 units. Marga Perello ESP is second U17 European with 85 on place 18th. Third U17 European place for Neele Luisa Nagel GER with 132.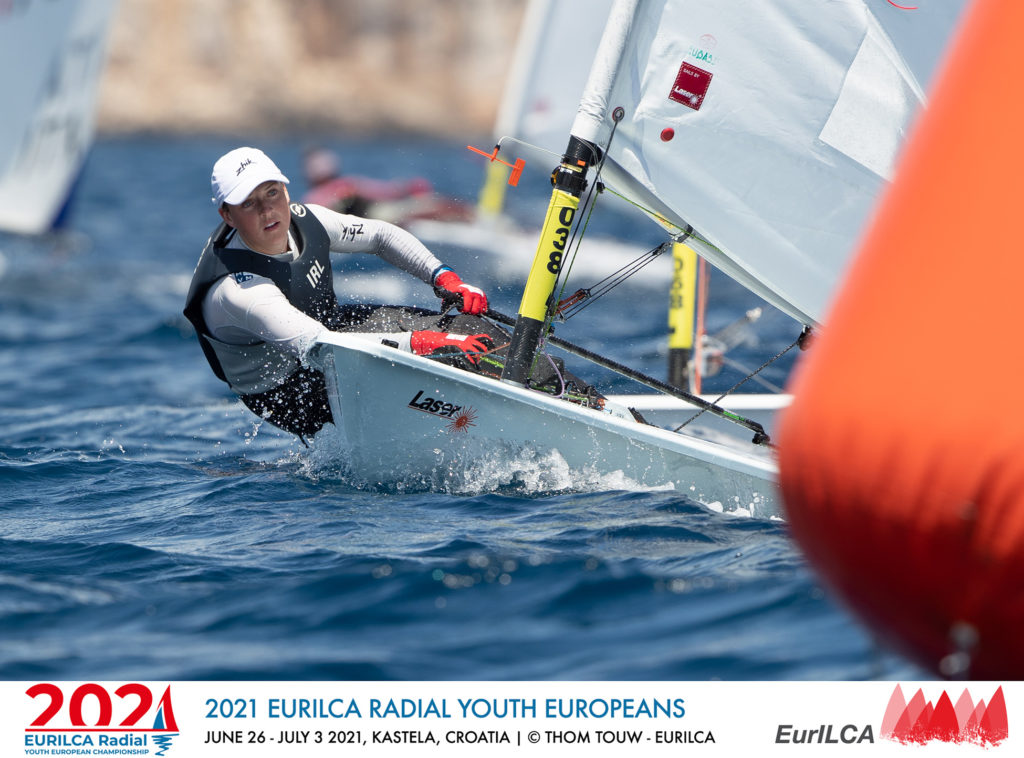 ---
Full results here: Full results – 2021 Radial Youth Europeans
Photos you can find them all on our Smugmug account: Photo galleries – 2021 EurILCA Radial Youth Europeans
Don't miss the Finals and stay tuned! Three new races are scheduled for tomorrow. First warning signal will be at 12:00.
---
Report by Agustín Argüelles – EurILCA | Photos: Thom Touw Photography.