Final series started today at the 2019 Laser Radial Women's and Men's World Championships in Sakaiminato, Japan. Significant changes occurred on Women's top positions after this two new races.
2019 Laser Radial Women's World Championships – Day 4 results
A DSQ and RET penalties today dropped Swedish Josefin Olsson SWE (1-2-3-5-2-57DSQ-57RET) from 1st to 12th place overall with 70 points. World championship is led now by Turkish Ecem Guzel TUR (12-8-5-7-8-9-3) with 40, followed by Tuula Tenkanen FIN (17-4-7-12-1-48-5) and Marit Bouwmeester NED (5-15-4-5-8-23-10) with 46 and 47 points respectively. All Top 10 sailors are very close now on scores, with Paige Railey USA on 4th with 49, followed just one point behind by Anne Marie Rindom DEN and Charlotte Rose USA with 50. 53 points for reigning World champion Emma Plasschaert BEL on 7th place, and 54 for Marie Bolou FRA on 8th. Alison Young GBR and Marie Bolou FRA close this provisional Top 10 rank with 64 and 66 points respectively.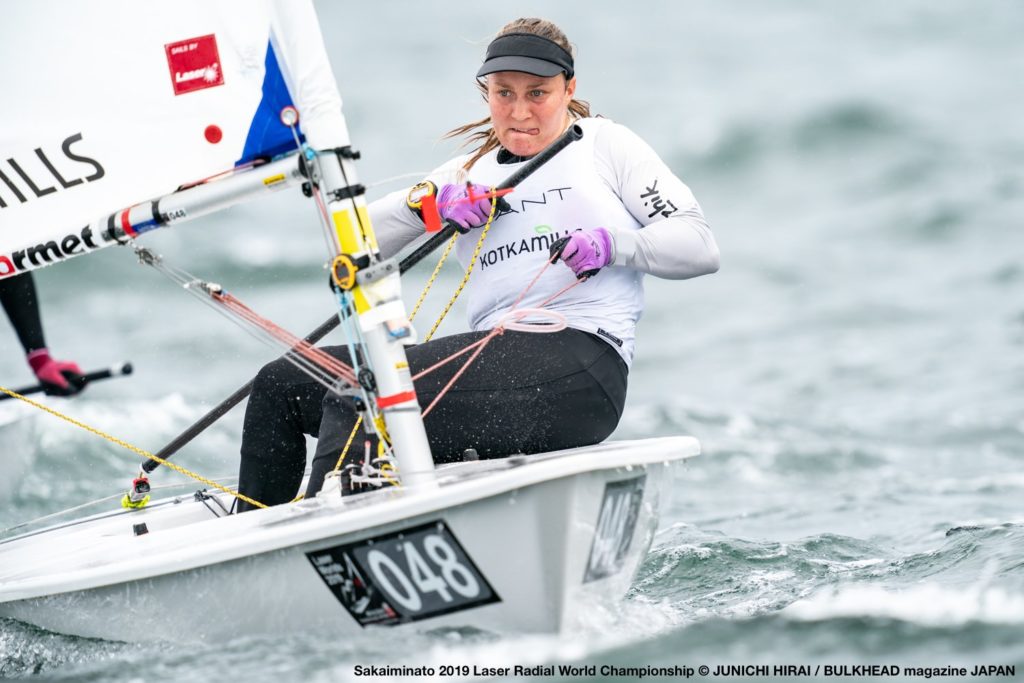 In the fight for 10 Olympic spots this championship delivers, this would be right now the countries getting a Radial Women's place in Tokyo 2020:
Argentina (Lucia Falasca 17th – 80 pt)
Croatia (Elena Vorobeva 21st – 83 pt)
Cyprus (Marilena Makri 30th – 112 pt)
Uruguay (Dolores Moreira 31st – 114 pt)
Australia (Zoe Thomson 32nd – 114 pt)
Lithuania (Viktorija Andrulyte 37th – 122 pt)
Ireland (Aisling Keller 40th – 133 pt)
Russia (Ekaterina Zyuzina 46th – 144 pt)
Belarus (Tatiana Drozdovskaya 48th – 154 pt)
New Zealand (Olivia Christie  51st – 157 pt)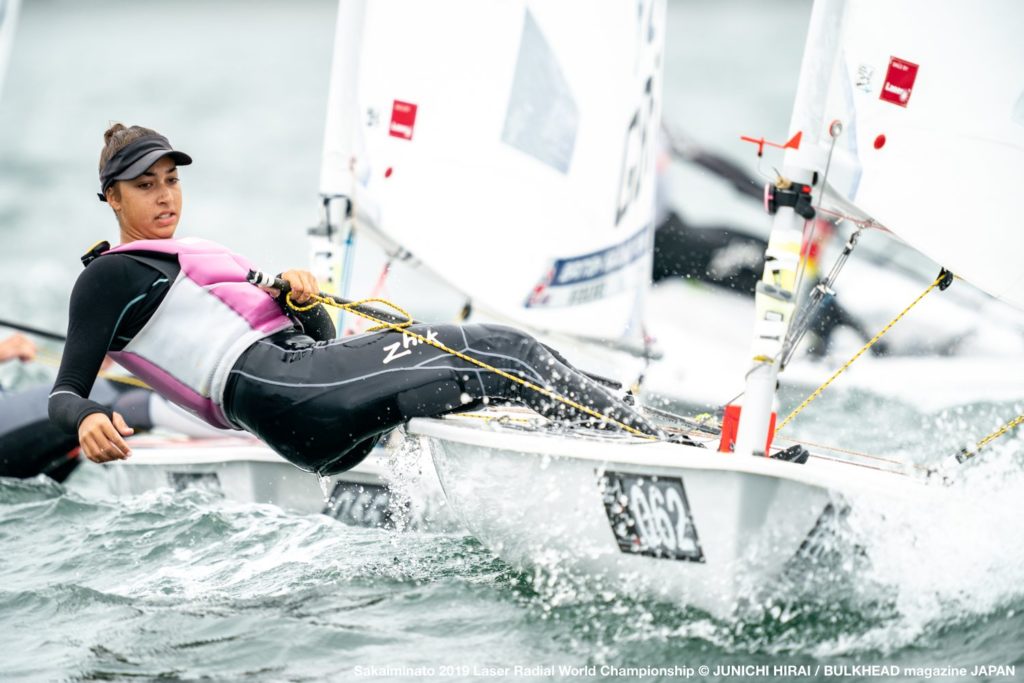 Close to them and still on fight to get one of this 10 places in the next two days of competition are Saint Lucia (Stephanie Devaux-Lovell 158 pt), Thailand (Kamolwan Chanyim 163 pt), Spain (Cristina Pujol 170 pt) and Guatemala (Isabella Maegli 174 pt).
🔗 Read European nations got 15 of 18 first Laser Women's spots for Tokyo 2020
2019 Laser Radial Men's World Championships – Day 4 results
No major changes in the Radial Men's World championship, with Australian Zac West AUS (7-2-5-1-3-2-5-2) leading with 20 points, followed by Belgian Simon De Gendt BEL (23-1-2-33UFD-1-1-1-1) winning all last 4 races and approaching to the top with 30 units. Third place now for Australian Mark Louis AUS with 37. Guilherme Perez BRA dropped to fourth with 51. Swiss sailor Erwan Lamoureux SUI is fifth with 55. Belgian Jan Heuninck BEL dropped from 7th to 11th now after a second penalty with 79 points.
Nishio Masaki JPN is first among the Japanese fleet and ranked 6th overall with 59 units.
🔗 2019 Laser Radial Women's World Championship – Full results
🔗 2019 Laser Radial Men's World Championship – Full results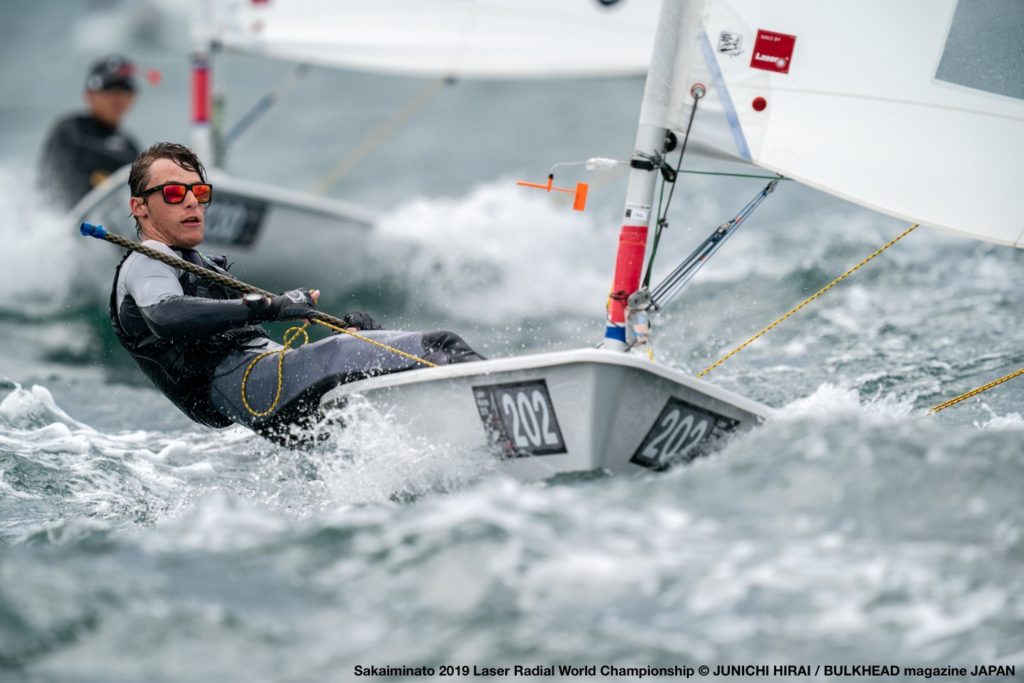 #SailFast #HaveFun #KeepSmilingKeepSailing
Report: Agustín Argüelles – EurILCA | Photos: Junichi Hirai – Bulkhead.