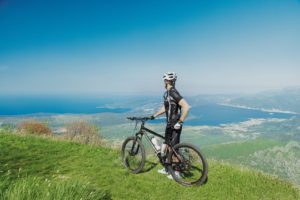 The 2020 Laser Under 21 European Championships & Open European Trophy invites youth sailors to visit one of most beautiful sailing spots in Europe: Lustica Bay, in Montenegro.
This championships will run from June 6th to 13th of 2020 and you can apply here.
2020 Laser Under 21 European Championships – Venue information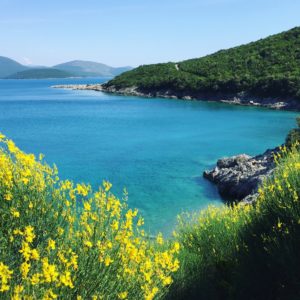 Lord Byron once said that the Montenegrin coastline is "the most beautiful encounter between land and sea", and nowhere is a more perfect expression of this than Luštica Bay. This is a location that succinctly articulates the beauty, culture and history of Montenegro.
Set within the Luštica peninsula, Luštica Bay is nestled along a stretch of Adriatic coastline in the north western bay of Trašte, part of the Tivat Municipality and adjacent to the village of Radovići. Warmed by 240 days of sunshine a year, it is a diverse landscape of clear-as-glass waters, uninterrupted coastline, olive groves, Maquis shrubland, sloping hills and mountains of cypress and oak. Although secluded, it remains within easy reach of the region's hotspots, a short 15 minutes drive to Tivat and a 20 minutes drive to the popular towns of Kotor and Budva.
T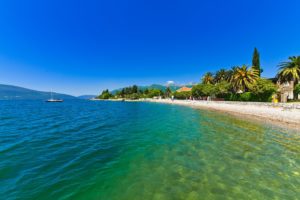 here are three international airports nearby, Tivat (10km), which is only a 15 minute drive away, Podgorica (90km) and Cilipi (46km). All three airports are open to scheduled and charter airlines with additional facilities for private aircraft. With direct flight connections across Europe, this places Luštica Bay within three hours flight from the majority of European cities.
In addition, the stunning, unspoilt coastline of Montenegro prides itself to have a title of one of the safest destinations for the travelers and residents alike.
2020 Laser Under 21 European Championships – Useful links
About Lustica Bay – Main attractions, map and information
2020 Laser Under 21 European Championships – Charter boats
For chartering Laser boats or ribs you can contact:
MSailing Charter
Email: info@msailing.net
Facebook: Msailing
Phone: +385989342169
By Agustín Argüelles – EurILCA | Source / photographs: LusticaBay.com