The first 2021 Europa Cup event concluded yesterday in Koper, Slovenia, after 3 days of competition.
Sailing Club Jadro Koper is one of traditional Europa Cup Trophy organisers every year, and usually the ones who start the season in March. This year and for sanitary reasons the event was postponed till the end of May.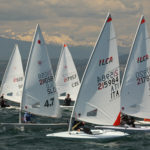 ---
Despite all the problems associated with sports competitions organisation in COVID-19 times, 85 sailors from as many as 11 European countries joined us for the event.
Both Eolo and Helios favoured the regatta organisation this year in Slovenia, allowing the Race Committee to complete all eight races scheduled during the three days of competition with very nice weather.
Friday started with a nice thermal wind of somewhere between 10 and 13 knots, carrying out all three planned races.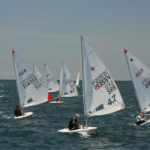 ---
On Saturday, the conditions were more favourable for the lighter competitors, as the wind was blowing about 5 knots, completing three more races.
Finally on Sunday the first race was carried out with a lovely Bora under 15 knots, but the second race had to be postponed since the slightly weaker West wind came to Bay of Koper.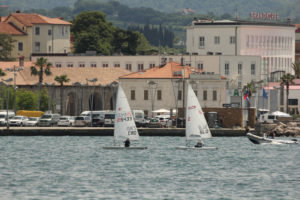 ---
You can find all full ILCA 4, 6 and 7 results here: https://www.racingrulesofsailing.org/documents/1964/event?name=europa-cup-slovenia.
Congrats to all participants and big thanks to the organisers for such wonderful event.
Hope to see you on next 2021 Europa Cup Trophy's race: the 2021 Europa Cup Germany in Rostock-Warnemunde, from July 8-11.
The EurILCA Team
---
Photos: Simon Vidmar – JK Jadro Koper.