The 2021 Europa Cup GER concluded today after 4 days of competition in Warnemunde, Germany.
171 sailors –33 Standard, 77 Radial and 61 4.7– enjoyed of the event, organised as part of the Warnemünder Woche.
Johan Schubert DEN showed an impressive performance this days, winning 5 of the 8 races and conquering the Standard championship with 13 points. Jakub Halouzka CZE and Martis Pjararskas LTU accompanied Johan on podium with 29 and 40. Leonard Stock GER was the best local sailor on the fourth place with 51.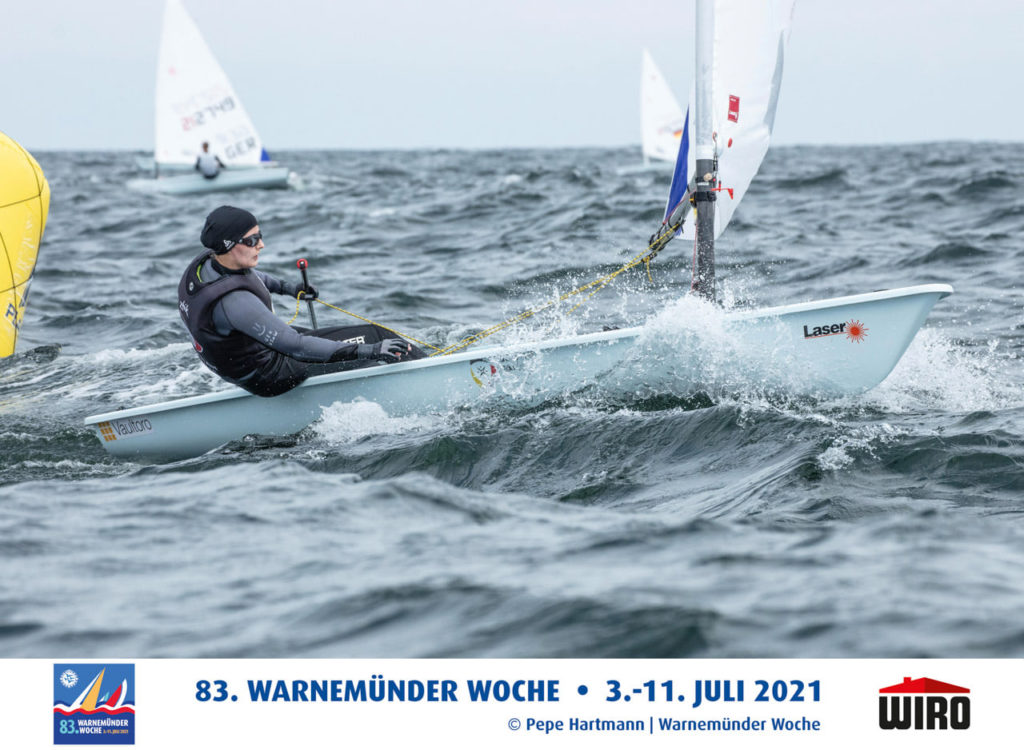 ---
Amazing fight for the first spot on the Radial fleet between locals Julia Büsselberg GER and Ole Schweckendiek GER, being finally Julia the winner of the overall and women's championship with 14 points, only one point ahead of Ole. Third place overall and women's vice-championship for Danish Anna Munch DEN 33. Romanian Ebru Bolat ROU completed women's podium on fourth place overall with 34.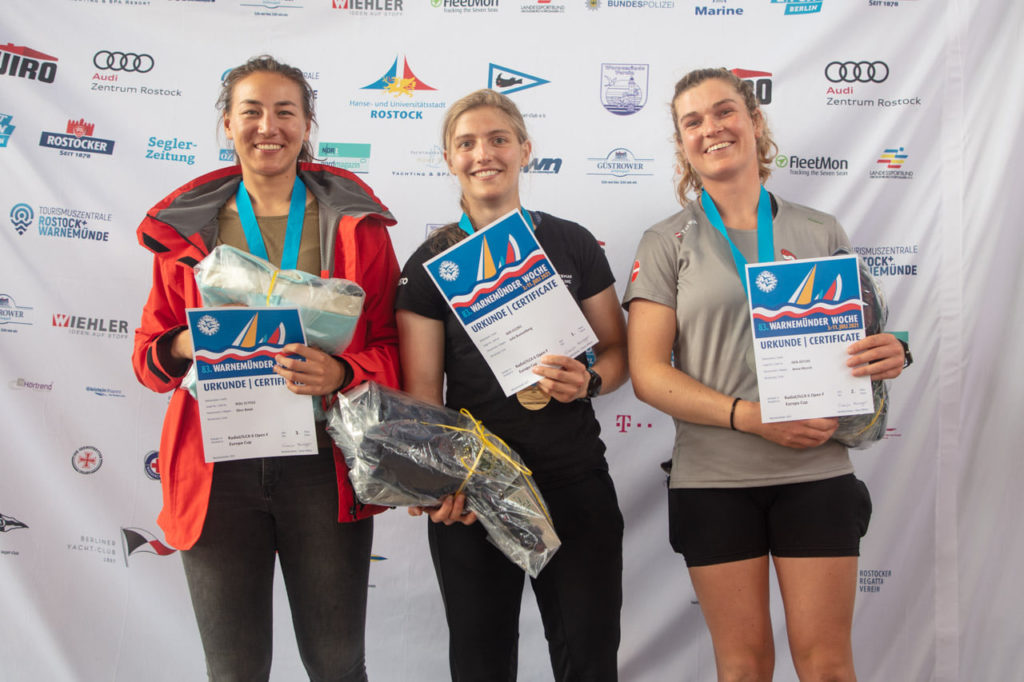 ---
On the 4.7 fleet the fight for the first place was between Dutch sailors, being finally Max Frank NED the winner of the championship with 24 points, followed by girl's champion Annemijn Algra NED with 27. Brecht Zwanepoel BEL was third with 49. Best German sailor on this fleet was last year's champion Batbold Gruner GER on the fifth place with 61. Signe Brinkert NED and Petra Marendic CRO accompanied Annemijn on girl's podium, finishing 6th and 7th overall respectively.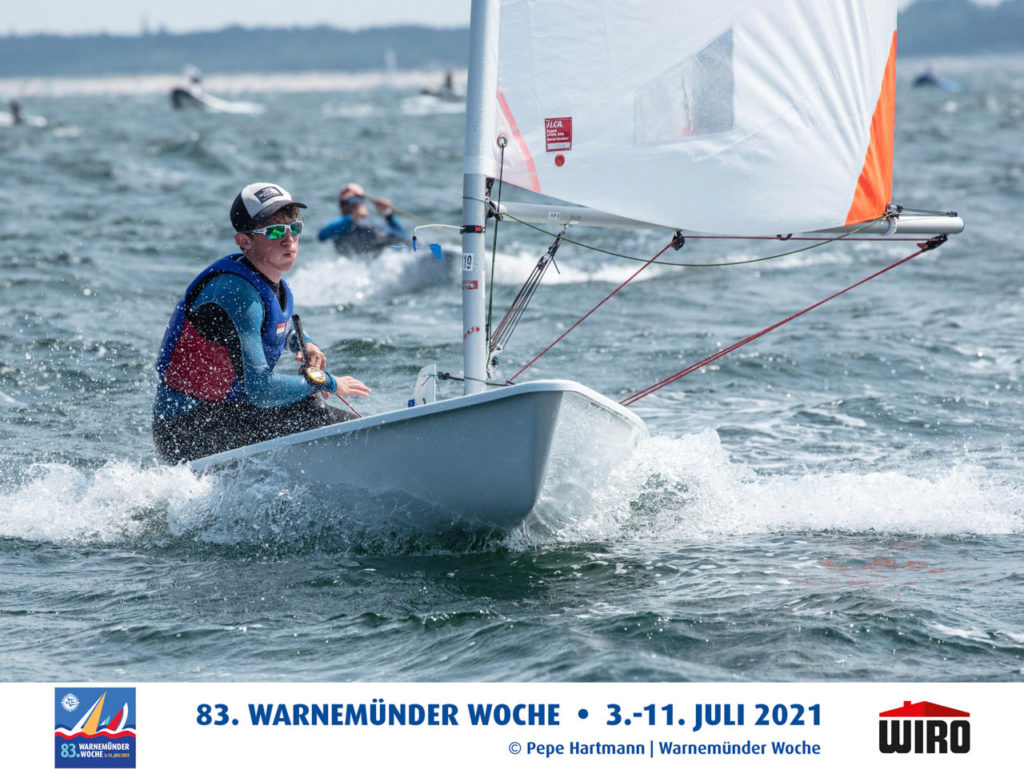 ---
Next round of the 2021 Europa Cup Trophy will be in Dziwnow, Poland with the 2021 Europa Cup POL.
---
Report by Agustín Argüelles – EurILCA | Photos: Pepe Hartmann – Warnemünder Woche.