Registration for the next 2022 EurILCA Master European Championships have definitely closed on Friday 16th after the late entries period.
263 will be finally the total of competitors, with 125 ILCA 7 and 138 ILCA 6 Master sailors joining the event in L'Escala, Spain, from 7-13 October 2022. This number represents a record of participation for the class since EurILCA was created in 2014. We're glad to see the European Master's fleets are growing and growing every year, duplicating the entries we had a few years ago.
Grand Masters will be the largest fleet on both the ILCA 7 and ILCA 6 championships, followed by the Master and Great Grand Master groups.
Women will represent 15% of the ILCA 6 fleet this year with 21 sailors, while the Legends group (sailors aged 75 or more) will count with 11 brave experienced sailors in the start line.
Representatives from other continents will be also part of this Open championships, with 24 sailors coming from South America, North America, Oceania and Africa.
You can check the final Entry list here.
The organisers at Club Nautic L'Escala have prepared a document with useful information for the sailors arrival: please download the Welcome guide here.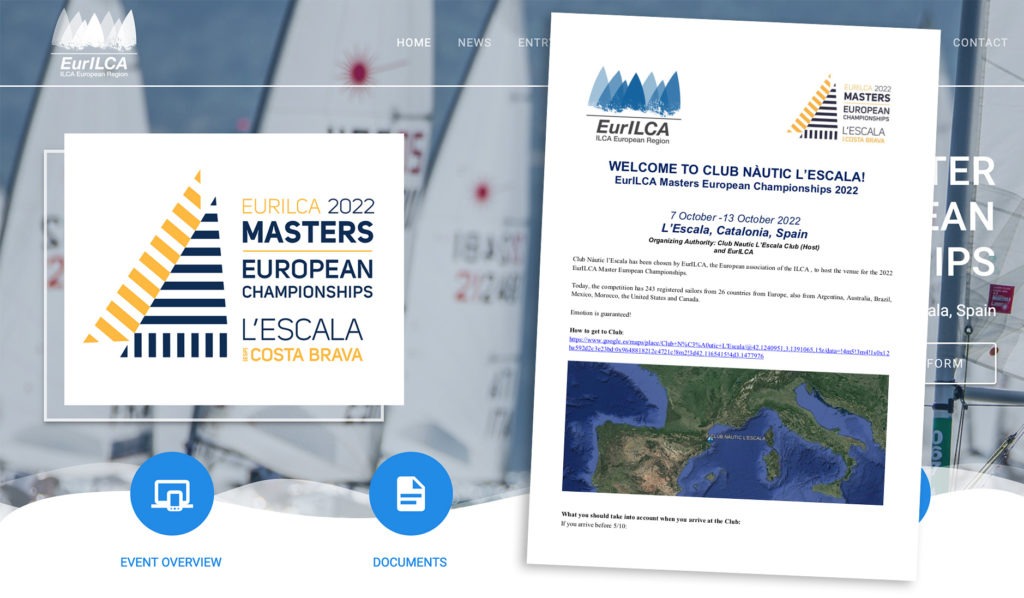 All information about the event you can find it at the event website: 2022-master.eurilca-europeans.org
The 2022 EurILCA Master European Championships are sponsored by Costa Brava Pirineu de Girona, Diputació de Girona, Real Federación Española de Vela, Consejo Superior de Deportes, Federación Catalana de Vela, Ports de la Generalitat, Esport Cat y el Ajuntament de L'Escala; más la colaboración de Sail Market, L'Escala Resort, La Ballena Alegre, Vacances Costa Brava, Helly Hansen y Nautivela.
#KeepSmilingKeepSailing
The EurILCA Team
---
Report by Agustín Argüelles – Media Manager – EurILCA | Cover photo: Hrvoje Duvancic.