Exciting fourth day of competition at the 2023 ILCA Senior European Championships & Open European Trophy in Andora, Italy.
Winds of 18-25 knots and big waves brightened up the today's racing.
The day started with 1 hour postponement on shore, so sailors were only allowed to launch their boats at 09:00. Strong wind and waves were already there waiting for the joy of the participants.
The ILCA 6 Women Gold and Silver fleets set off immediately when they arrived on course, followed by the ILCA 6 Men.
On the ILCA 7 course, the Gold fleet had their first start right away, but Silver and Bronze fleets starts were delayed around an hour for the RC to anchor their boat and pin end boats correctly to set the line.
It was a very hard but happy day on water.
Finally all the ILCA 6 fleets returned to shore with 3 new races completed, while the ILCA 7 completed two of them.
---
ILCA 6 Women provisional results
Vasileia Karachaliou POR continues to lead the Women's championships with 8 points after scoring a 1-2-2 today. The second place is for the 7X Senior European medalist Marit Bouwmeester NED (2-4-1) with 11. Third place for Emma Plasschaert BEL (5-3-1) with 12.
Chiara Benini ITA is fourth with 15. Fifth place for the reigning Senior European champion Agata Barwisnka POL with 17 units.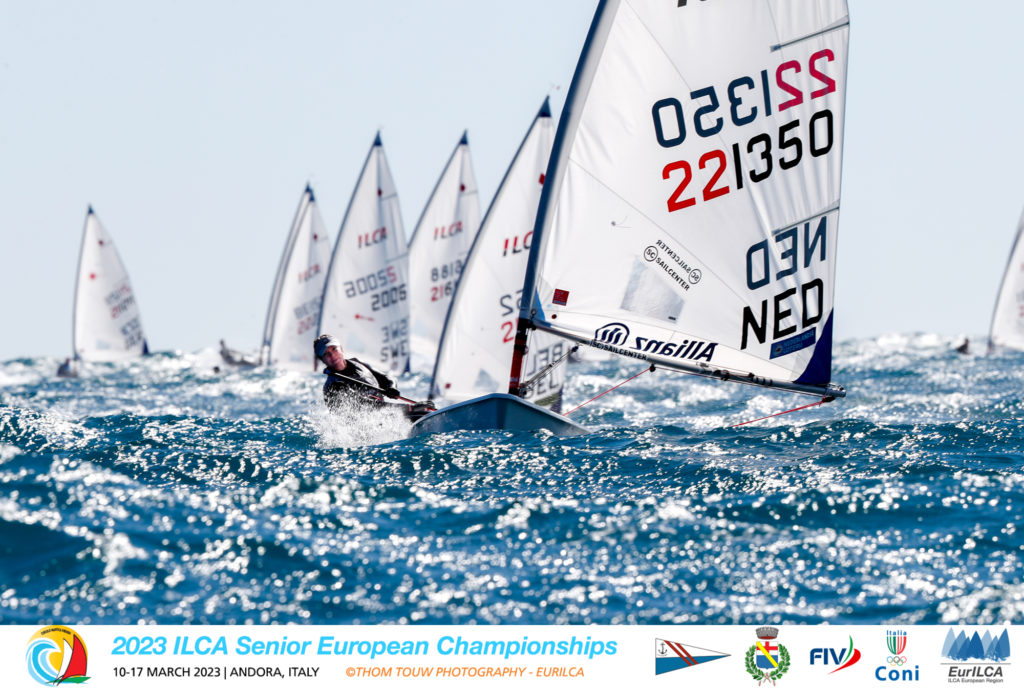 ---
ILCA 6 Men provisional results
Reigning ILCA 6 Men Senior European champion Rocco Wright IRL took the lead of the fleet today with 21 points. Overnight leader Athanasios Kyfidis GRE and Mattia Cesana ITA follow him 2 points behind. They are all Under 21 so leaders of both the overall and U21 championships.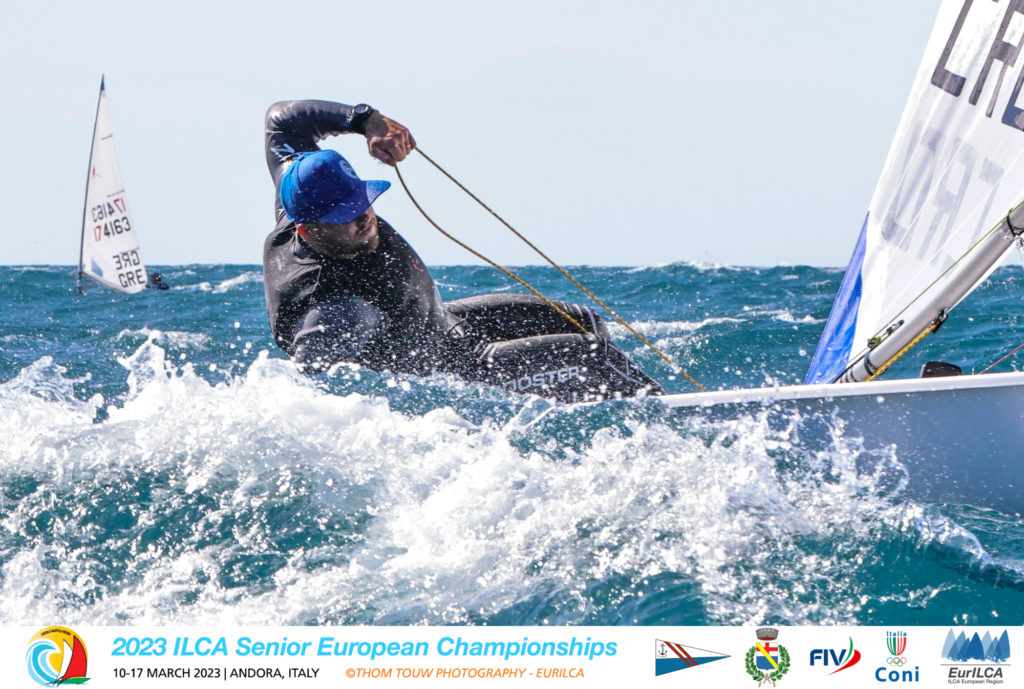 ---
ILCA 7 provisional results
Reigning Olympic champion Matthew Wearn AUS is heading now the fleet with 8 points, followed by the European Championship's leader Philipp Buhl GER with 9. 4X Senior European champion Tonci Stipanovic CRO is third overall and European Championship's vice-leader with 17. Nik Aaron Willim GER completes the European provisional podium on third with 18 units.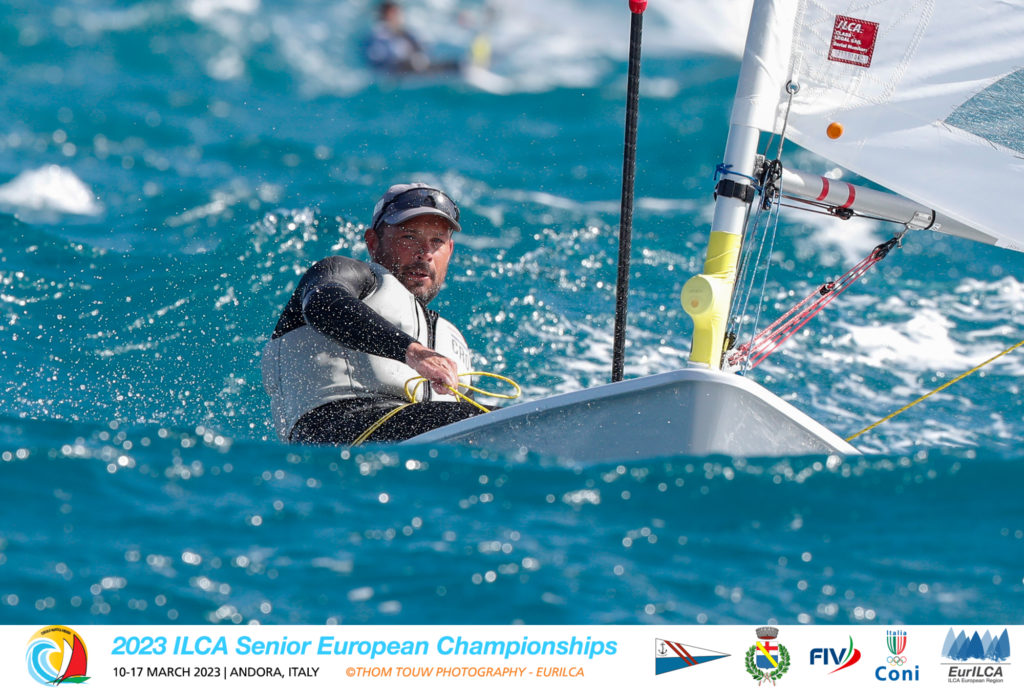 ---
3 races are scheduled for tomorrow, with the first warning signal at 10:00. Coaches meeting at 08:00.
---
For more information about the event, notice board, documents, daily reports and photos please visit the website;
Event website – 2023 ILCA Senior Europeans
For live news and contents please follow us on Instagram and Facebook. Event's hashtag: #ILCASeniorEuropeans2023
We invite you to subscribe to our YouTube channel to receive notifications when new videos are published.
---
Keep smiling, keep sailing
The EurILCA Team
---
Report by Agustín Argüelles – EurILCA | Photos by Thom Touw.