The 2023 EurILCA Europa Cup POL concluded today in Puck, Poland, after 4 days of competition.
The day started with 2 hours waiting on shore in the morning due to lack of wind.
Finally 6-9 knots allowed to carry out 2 new races for the ILCA 4 and ILCA 7, plus 1 new race for the ILCA 6.
This way the championship finished with 6 races for the ILCA 4 and ILCA 6, and 7 races for the ILCA 7, crowning the following sailors in all 3 classes;
---
ILCA 4 Boys podium:
Piotr Trella POL 17 pt
Jan Valenta CZE 22 pt
Semen Sokol UKR 24 pt
ILCA 4 Girls podium:
Tatiana Belunkova CZE 46 pt
Nika Fornazar CRO 56 pt
Martyna Stachowiak POL 59 pt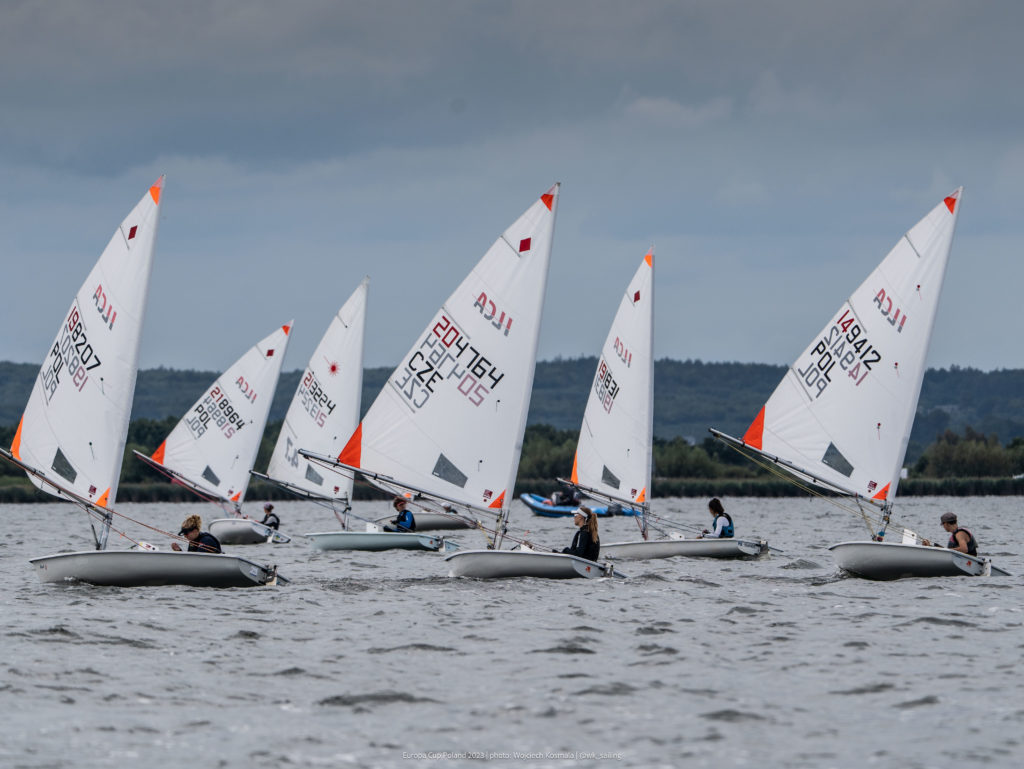 ---
ILCA 6 Men podium:
Filip Jarosiewicz POL 9 pt
Iwo Baranski POL 22 pt
Igor Mirowski POL 27 pt
ILCA 6 Women podium:
Aleksandra Borucka POL 20 pt
Zofia Pospieszna POL 36 pt
Natalia Nadrzewia POL 42 pt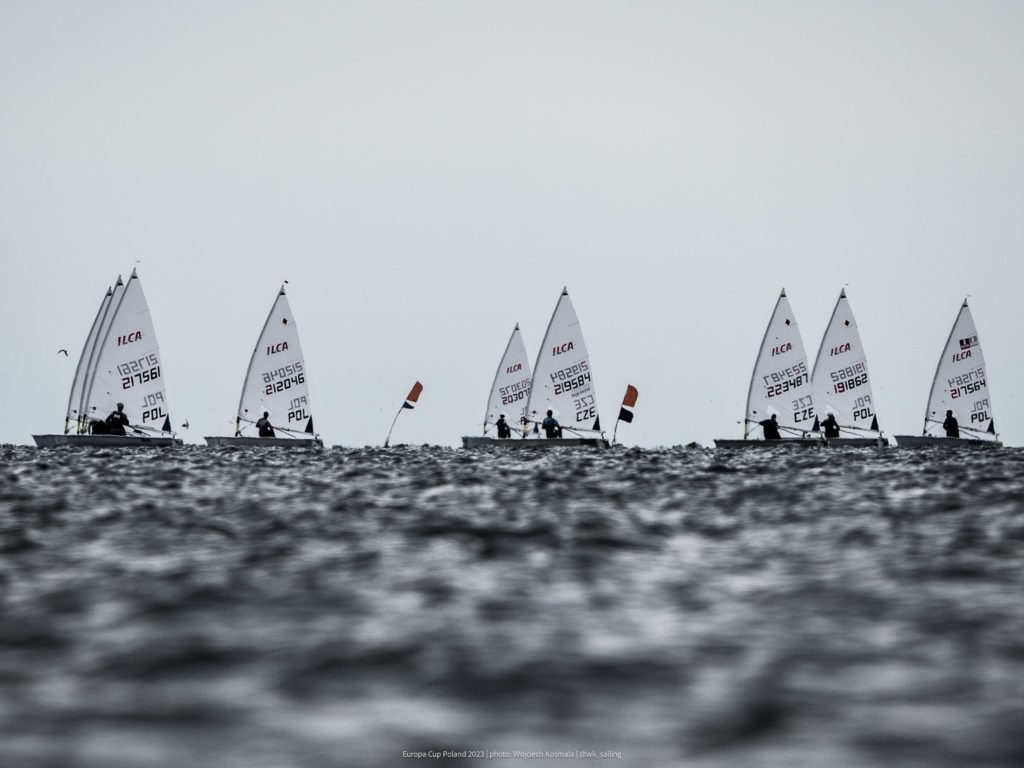 ---
ILCA 7 podium:
Miłosz Michalak POL 19 pt
Jonas M. Mager GER 23 pt
Gunnar Kröplin GER 32 pt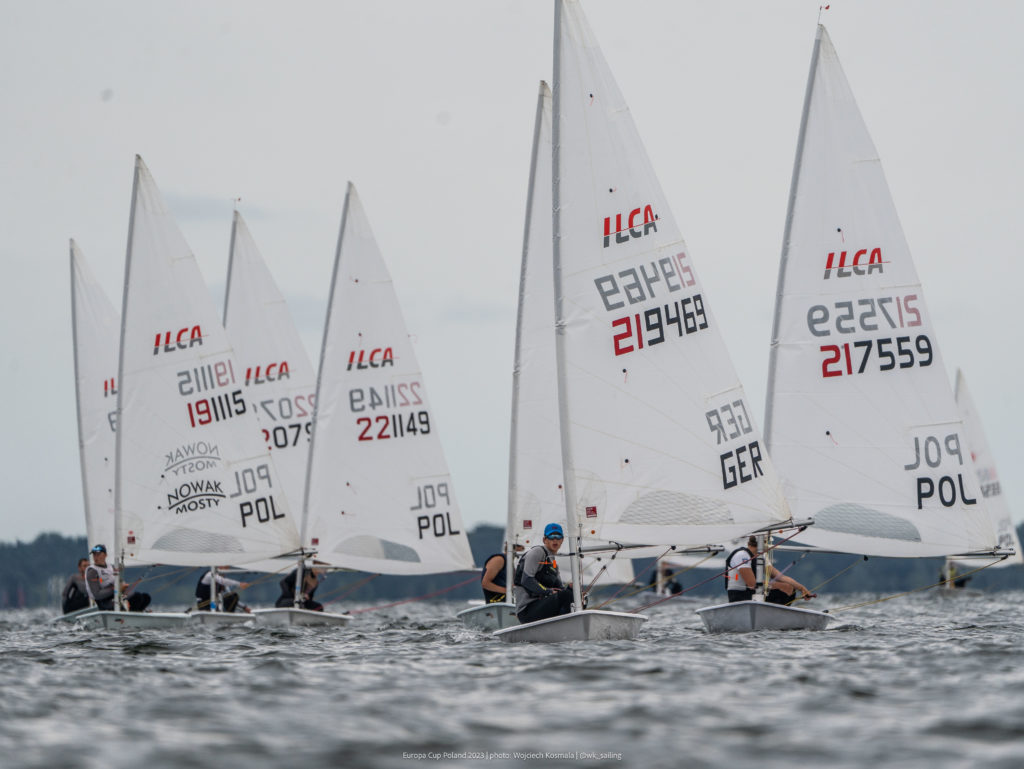 ---
Congrats to all 192 participants and hope to see you next weekend in Donji Milanovac, Serbia, for the 2023 EurILCA Europa Cup SRB
Keep smiling, keep sailing!
The EurILCA Team
---
About the EurILCA Europa Cup Trophy
The EurILCA Europa Cup Trophy is a series of regattas run throughout the year in various stunning venues across Europe. The competition is open to all sailors, starting from 12 years old, on all rigs (ILCA 7, ILCA 6 and ILCA 4). All info here.
---
Report by Agustín Argüelles – EurILCA | Photos by Wojtek Kosmala.