The 2023 EurILCA Europa Cup SRB concluded yesterday in Donji Milanovac, Serbia, after 3 days of racing in light sailing conditions.
53 sailors participated of this regatta, organised by AJK Beograd.
After 5 races, the following were the podiums in ILCA 4, ILCA 6 and ILCA 7.
---
ILCA 4 Boys podium:
Andrej Bozoki SRB 6 pt
Semen Sokol UKR 7 pt
Nenad Zakic SRB 17 pt
ILCA 4 Girls podium:
Nadja Mihajlov SRB 16 pt
Helena Dabetic MNE 45 pt
Nadja Vujosevic SRB 45 pt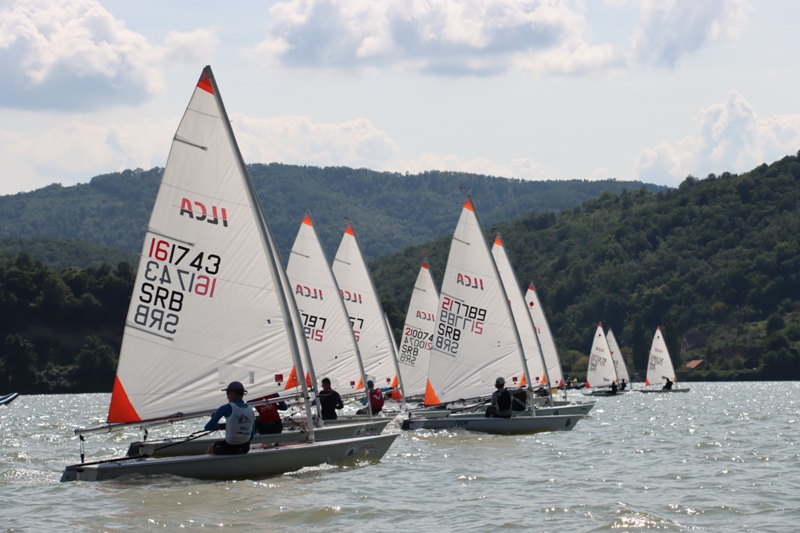 ---
ILCA 6 Men podium:
Bohdan Rukhlin UKR 4 pt
Adrian Petcu ROU 17 pt
Filip Yuill SRB 22 pt
ILCA 6 Women podium:
Kristina Boja SRB 7 pt
Alexandra Lukoyanova BUL 10 pt
Aleksandra Vujosevic SRB 27 pt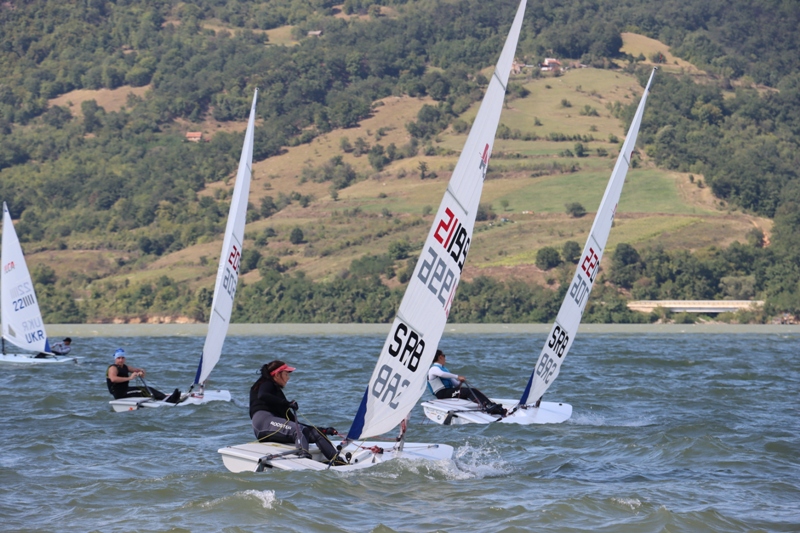 ---
ILCA 7 podium:
Nikola Banjac SRB 8 pt
Nazar Artiukh UKR 8 pt
Marko Petkovic SRB 10 pt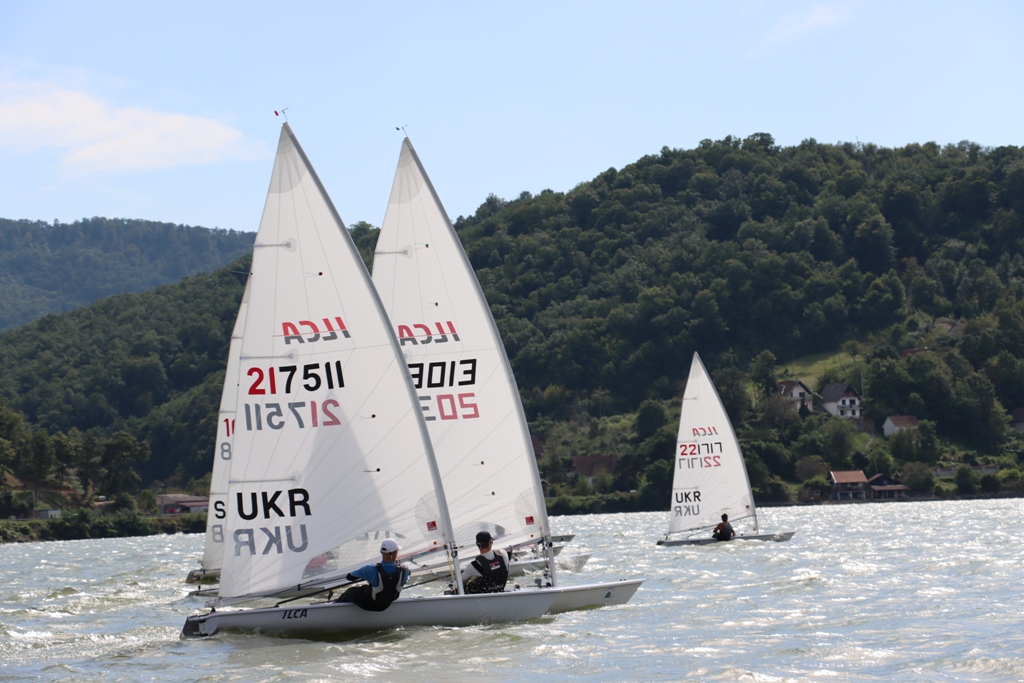 ---
Congrats to all participants and hope to see you next weekend in Balatonfüred, Hungary, for the 2023 EurILCA Europa Cup HUN
Keep smiling, keep sailing!
The EurILCA Team
---
About the EurILCA Europa Cup Trophy
The EurILCA Europa Cup Trophy is a series of regattas run throughout the year in various stunning venues across Europe. The competition is open to all sailors, starting from 12 years old, on all rigs (ILCA 7, ILCA 6 and ILCA 4). All info here.
---
Report by Agustín Argüelles – EurILCA | Photos by AJK Beograd.