The 2021 EurILCA Team Racing Championship concluded yesterday in Athens, Greece, after 3 days of competition.
Ten teams from Spain, Germany, Greece, Netherlands and Poland enjoyed of this championship, organised by the Nautical Club Kalamaki.
Strong wind and waves during the first two days and a light wind on the last one were the predominant sailing conditions.
A lot of racing plus a friendly atmosphere, with pasta meals and presents, provided of great fun to all 30 sailors competing. Undoubtedly a magnificent way to wrap their 2021 sailing.
The first prize, with 100% of races won, was for the local team formed by Iasonas Kefallonitis, Athanasios Kyfidis and Iasonas Valiadis GRE.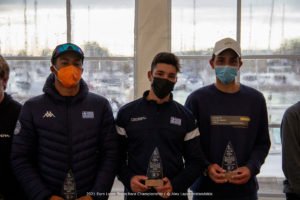 ---
Second place for the Polish team formed by Filip Kapala, Jakub Lawicki and Timon Gajdzinski POL, with a 75% win.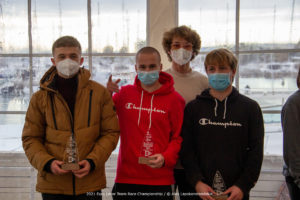 ---
Third place on podium for the Spanish team formed by Pol Font, Laura Pedraza and Xavier Tous ESP (71%).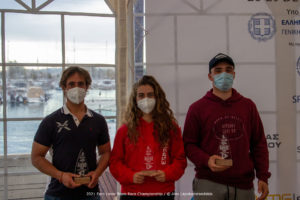 ---
Full results on picture below. Photo galleries here.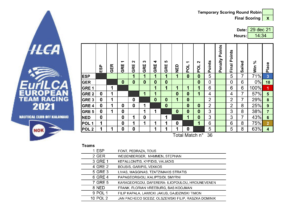 For further information about this Team Racing championships please check our Team Racing webpage here, and also follow the Team Racing page on Facebook.
---
Report by Agustín Argüelles – EurILCA | Photos: Alex Lapokonstandakis.