Finally and after a long time without Euro Master regattas, we're proud to inform the 2021 Euro Master Circuit kicked off in Attersee, Austria during this weekend.
Five races were held during the three days of competition, organised by Union Yacht Club Attersee.
On Friday, the first day of the race, no races could be sailed due to the lack of wind.
On Saturday, the second day, there were difficult wind conditions. "Difficult, but better than nothing", sailor Christoph Marsano jokes. "Mixed best wind from south and west, but then also sudden twists and wind holes. That wasn't really easy. A little of luck is always part of it." Christoph Marsano, as the ruling state champion, also has the tactical skills and the necessary boat mastery.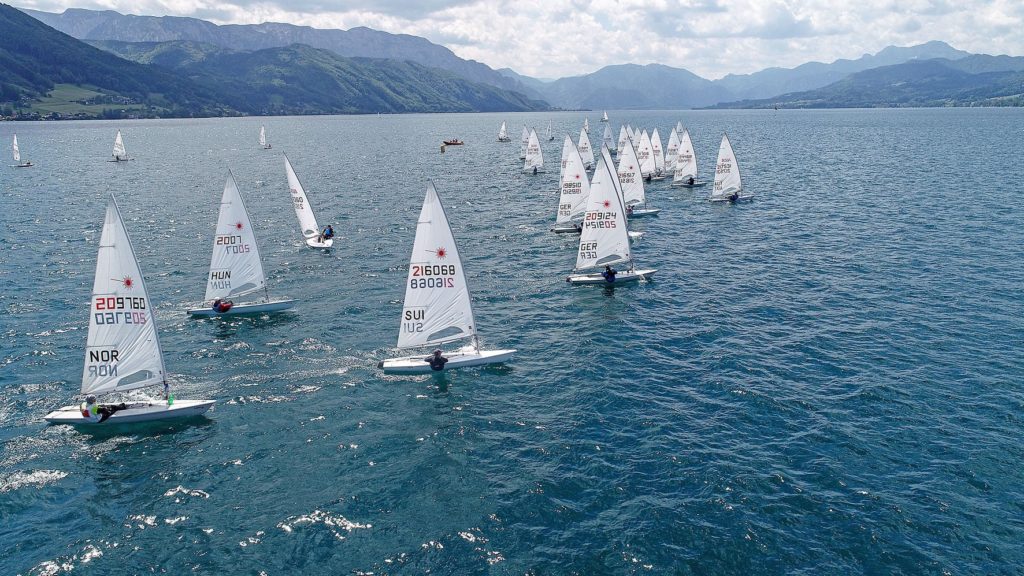 ---
On Sunday there was a good wind blowing from west and north west. Largely strong, but with the shifts it was not easy to sail. The favorites prevailed again under these conditions: Christoph Marsano AUT won the ILCA 7 championship ahead of German Roger Schulz GER and Swiss Patrick Fleischhacker SUI.
The Men's ILCA 6 fleet was dominated by the German Marco Casalini GER, escorted by the Swiss Jacques Perret SUI and the best ranked Austrian Jörg Holl AUT.
The two former Austrian Olympic participants Eva-Maria Schimak AUT and Denise Tiringer AUT fought with the European champion and vice president of the Austrian sailing association Angelika Stark AUT at the Women's ILCA 6.
Finally Schimak was the Women's champion, escorted on podium by Stark and Tiringer.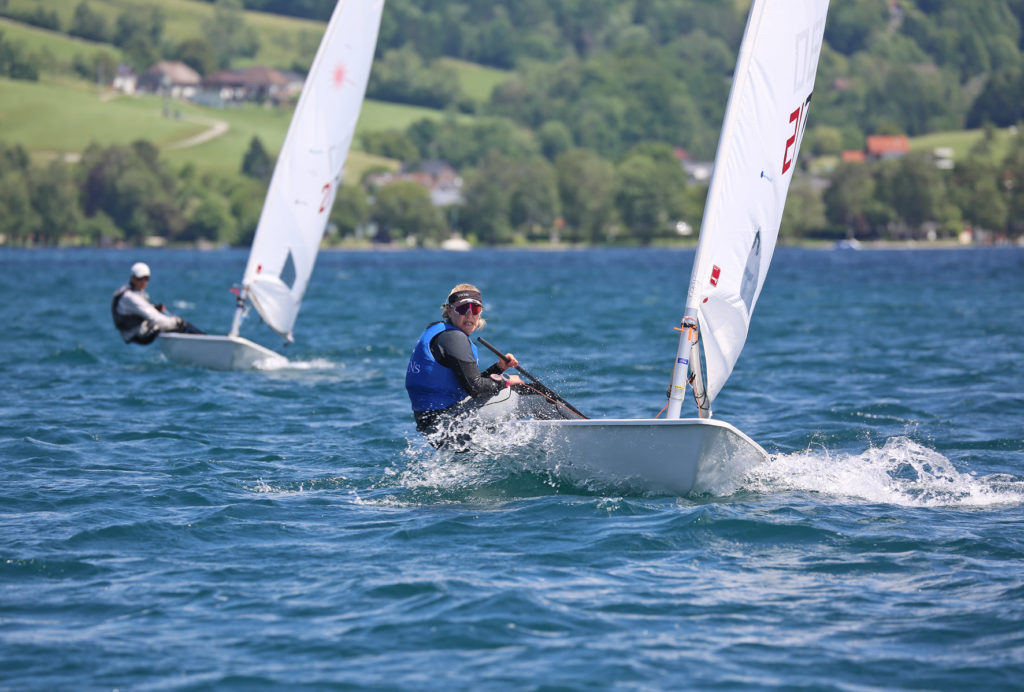 ---
Full results – ILCA 7 – 2021 Euro Master AUT
Full results – ILCA 6 – 2021 Euro Master AUT
---
The 2021 Euro Master Circuit will move now to Maccagno, Italy, where the second round will be played from June 25-27. Entries for this event are closing in 3 days so don't miss the action and register now here:
Event overview – Entry Address – 2021 Euro Master ITA
One week later in July 3-5 we'll have the third regatta in France. You can check all 2021 venues and dates at eurilca.eu/euromasters/venues
Sail and smile,
The EurILCA Team
---
Report by Agustín Argüelles – EurILCA | Photos: UYCAs.