The 2021 EurILCA Under 21 European's racing started on time today at 12:00. The ILCA 6 fleet came first on sequence and completed their fourth race on the championship with a North wind (Bora) of around 10-12 knots.
After it the first of both ILCA 7 fleets started a race but had to be abandoned due to a considerable wind shift that later dropped to none.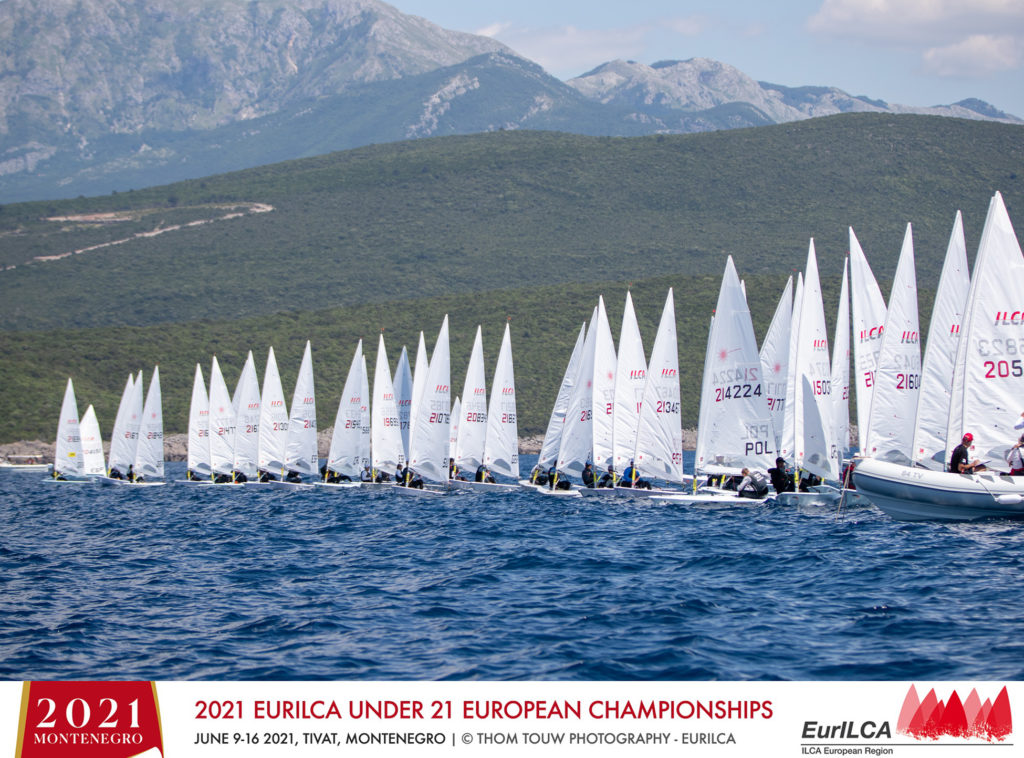 ---
Restarting the racing was only possible at 15:00, when a fresh Western breeze of around 15 knots arrived, raising later to 18 knots and then dropping to 14. This sailing conditions allowed the girls to complete their 3 scheduled races, being 6 now in total. The boy's fleets could only race 2 of them before the wind died, concluding the Qualifiers with 5 tests.
Sailors will face the Final series now starting tomorrow for the last two days.
128 youth sailors from 29 different countries are fighting for this year's Under 21 European titles. The event is organised by Yacht Club Delfin in Tivat, Montenegro.
Race Day 4 – ILCA 7 results
The Spanish sailor Leopoldo Barreto ESP (7-3-1-6-1) continues to lead the boy's championship with 11 points, followed now by Julian Hoffmann GER and Cesare Barabino ITA with 13 and 18 points respectively.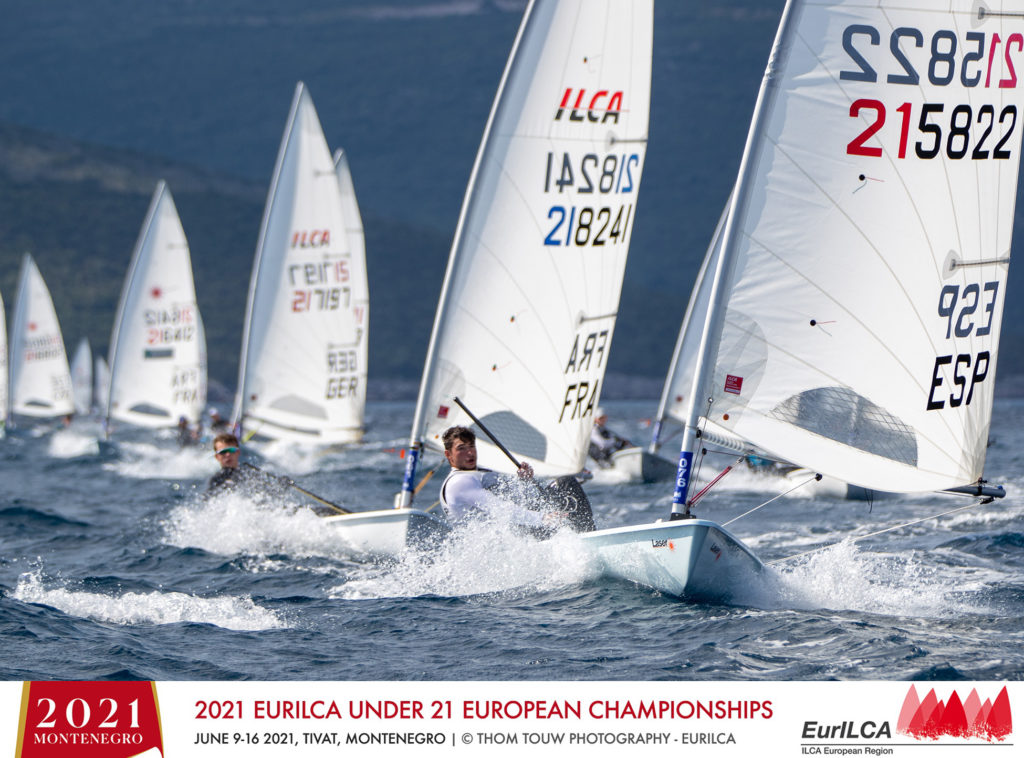 ---
Matteo Paulon ITA and Gauthier Verhulst SUI are also close with 19.
The U19 leader Michal Krasodomski POL is ranked now 7th overall with 23 points. Thomas Flachon FRA is second U19 on place 10th with 29 units.
Race Day 4 – ILCA 6 results
Girls competition changed hands now with the 2019 Youth Sailing World Champion and 2017 Laser 4.7 Youth Champion Chiara Benini ITA (3-DSQ-3-2-1-1) drawing almost a perfect score and leading with 10 points.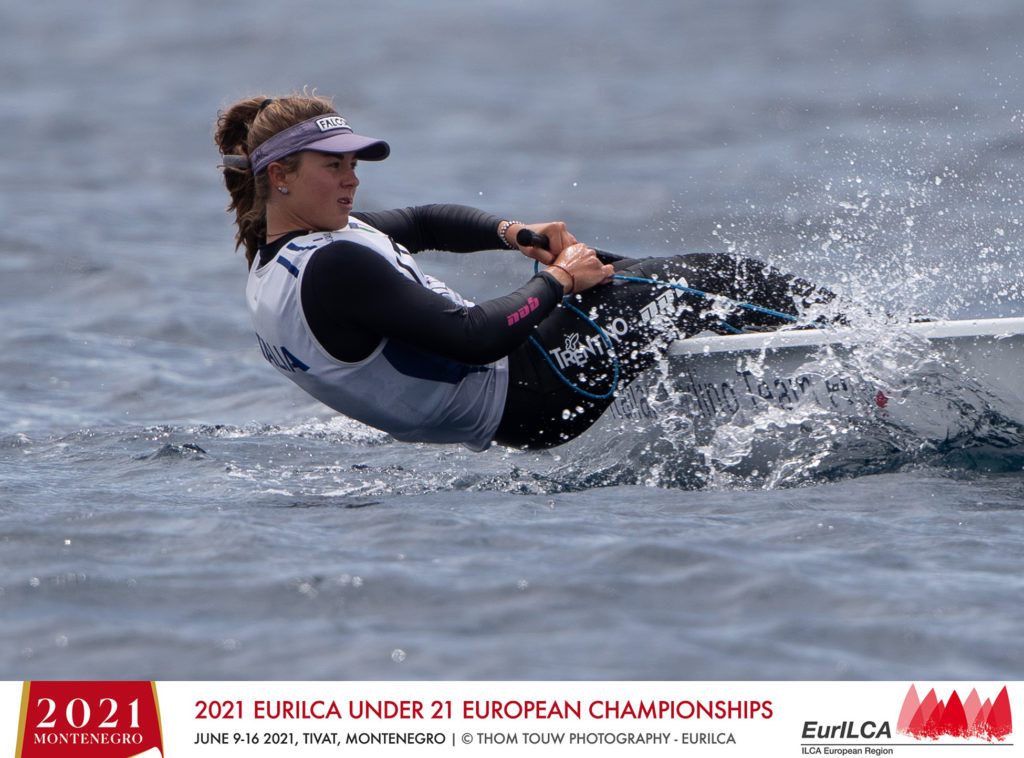 Overnight leader Marilena Makri CYP is second now with 16.
Alessia Palanti CZE completes the provisional podium with 23 units.
Forecast announces nice wind for tomorrow. First warning signal will be at 13:00. Three new races are scheduled.
---
---
Report by Agustín Argüelles – EurILCA | Photos by Thom Touw.