A sunny day with nice 12-16 knots from West enlightened today the start of the Final series at the 2021 EurILCA Under 21 European Championships & Open European Trophy in Tivat, Montenegro.
All three races scheduled were sailed under wonderful sea breeze conditions.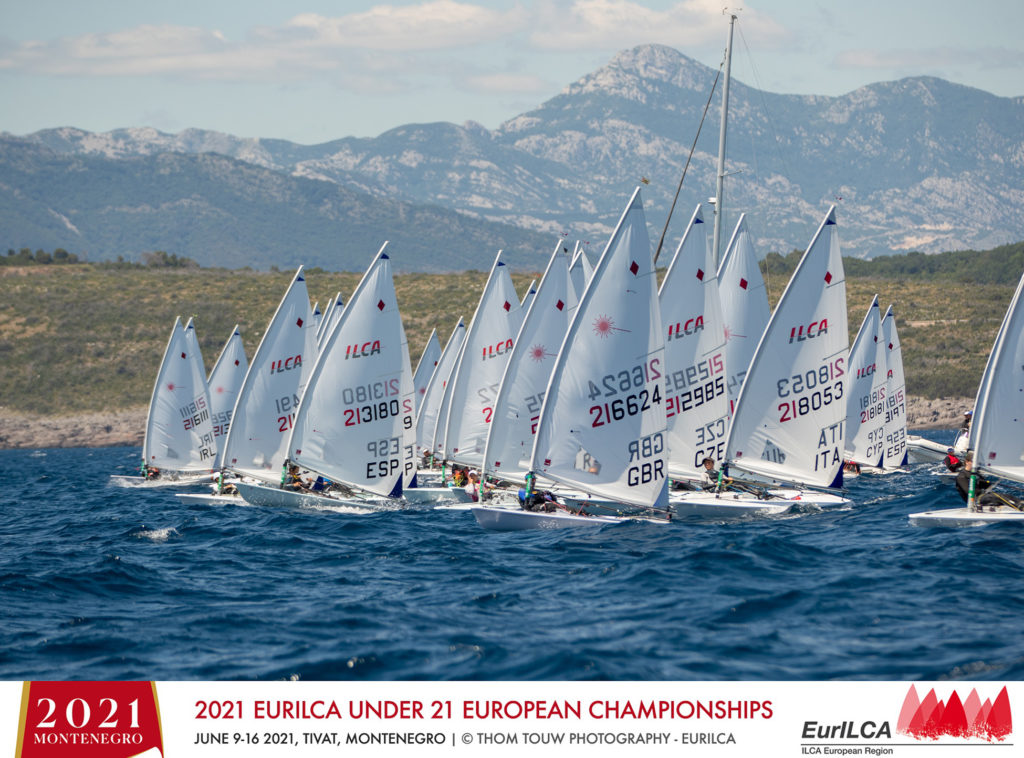 ---
The ILCA 6 girl's championship is formed by a single fleet and counts 9 races now on score.
The ILCA 7 boy's fleets have been split now in Gold and Silver divisions and they are counting 8 races in total.
128 youth sailors from 29 different countries are being part of this championships, organised by Yacht Club Delfin and Lustica Bay.
Race Day 5 – Final Series – ILCA 6 results
The Final series started for all 47 girls composing the ILCA 6 Under 21 European Championships.
Sailors on top of the fleet are showing a terrific consistency within this days and performing really well on different sailing conditions.
Marilena Makri CYP and Chiara Benini ITA have been swapping the first and second positions every day. The Cyprus next Olympic representative holding now the top place with 27 points. Chiara is only 5 points behind with 32. It's not only that 5 points gap but their current discards (5th vs 48thDSQ) what makes Marilena the favorite to win the championship tomorrow but we'll see. Game is open!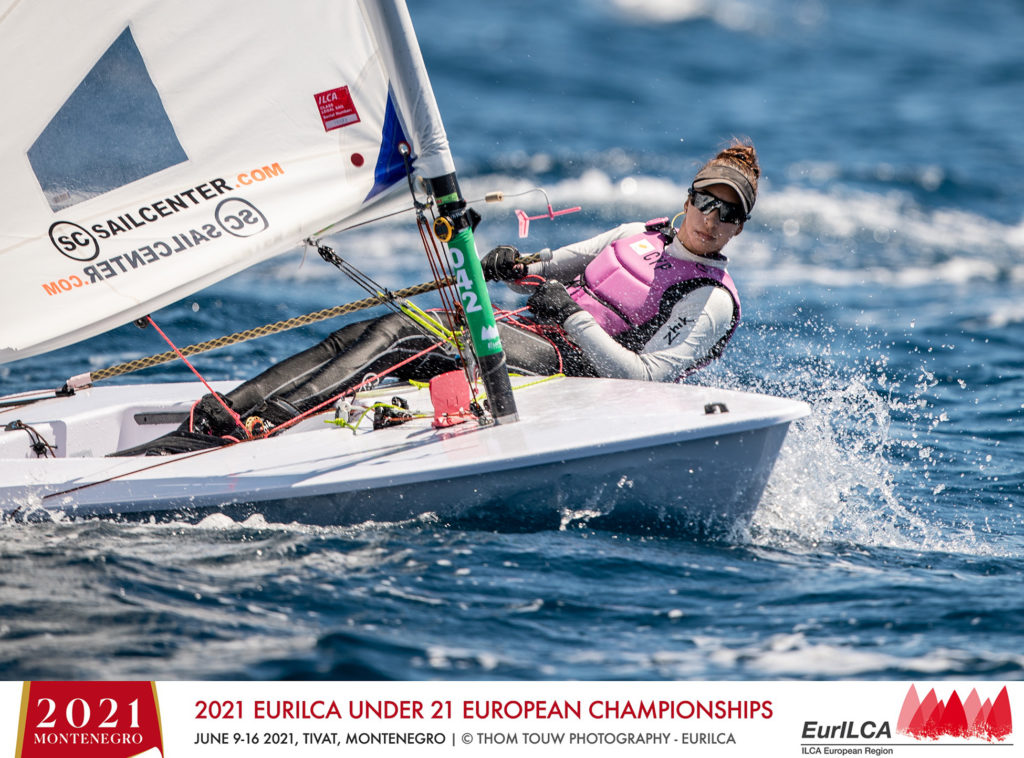 ---
And it's also open for the great sailors coming after them. Alessia Palanti CZE is only 9 points behind the Italian with 41 and a 17 pt discard.
It was a brilliant day for the Irish sailor Eve McMahon IRL, scoring a 1-2-2 today and moving to fourth overall with 56.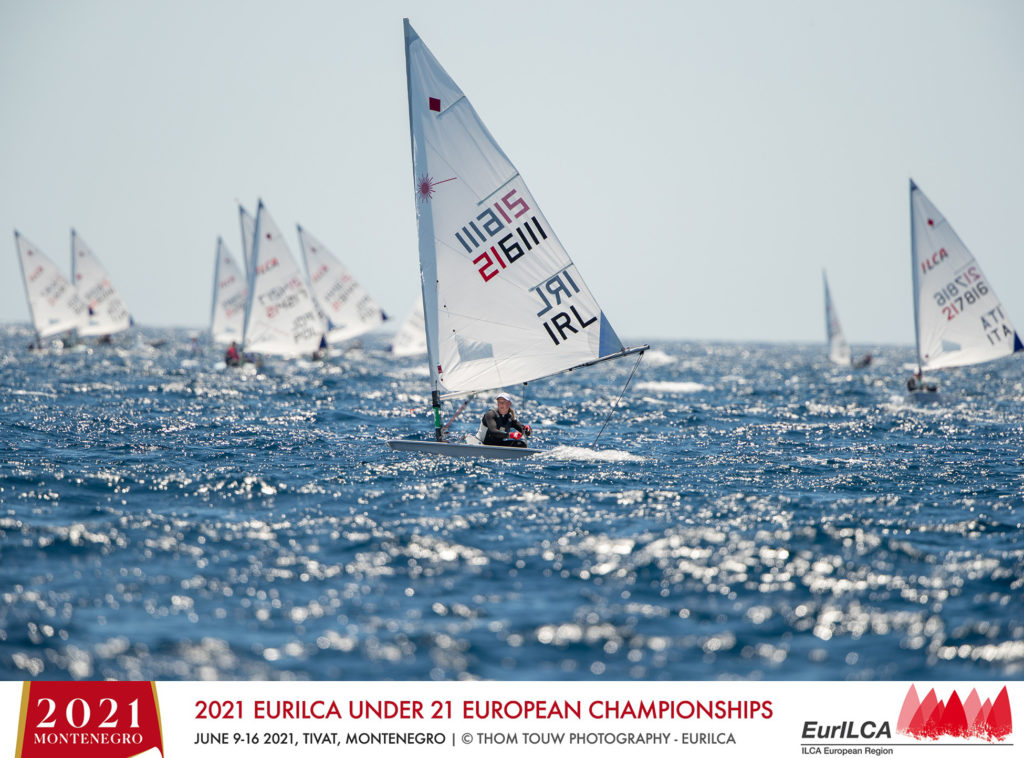 ---
Anja Von Allmen SUI and Eline Verstraelen BEL are also close with 58.
Ana Moncada ESP, Giorgia Cingolani ITA, Sara Savelli ITA and Matilda Nicholls GBR complete the provisional top 10 with 62, 65, 68 and 73 points respectively.
Race Day 5 – Final Series – ILCA 7 results
Great day for the German sailor Julian Hoffmann GER scoring a 2-1-3 today and reaching the first Boy's spot with 19 points. The overnight leader Leopoldo Barreto ESP is second now but very close with 25. Leopoldo carries a nice 11 pt discard against Julian's 21 so fight for the championship tomorrow will be really interesting!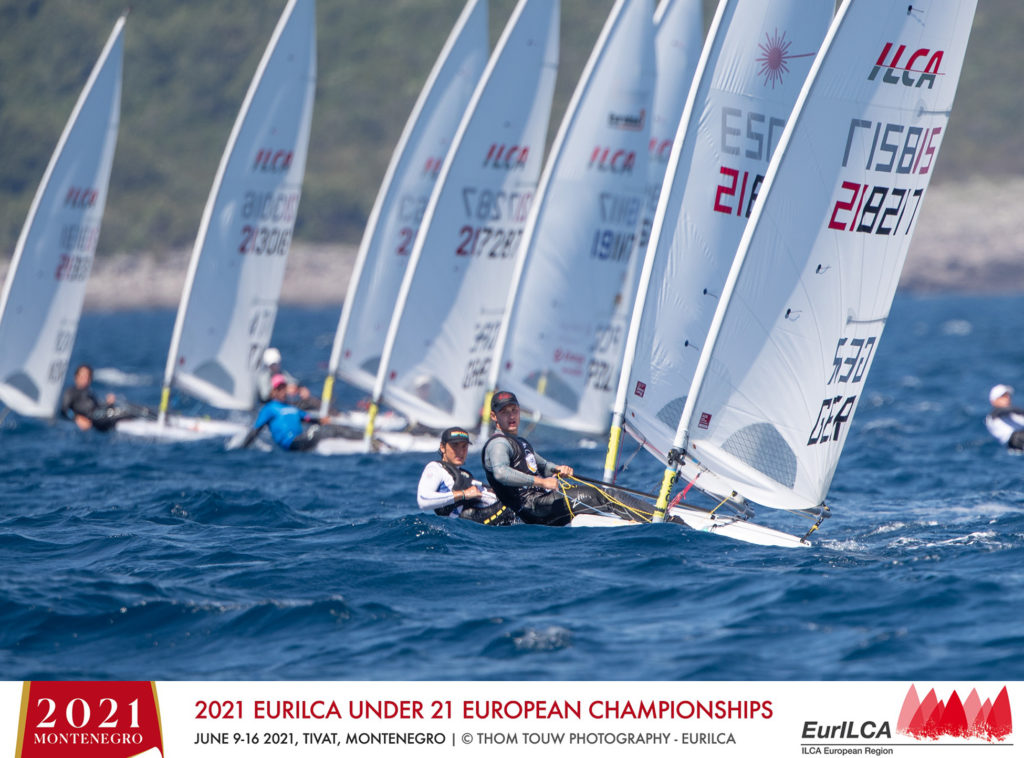 ---
A little bit far from them but still with chances of rising to the top is the Swiss sailor Gauthier Verhulst SUI with 43.
Justin Barth GER is fourth overall, sharing 57 points with the Under 19 leader Michal Krasodomski POL.
Only one point behind them appear Bruno Gaspic CRO with 58.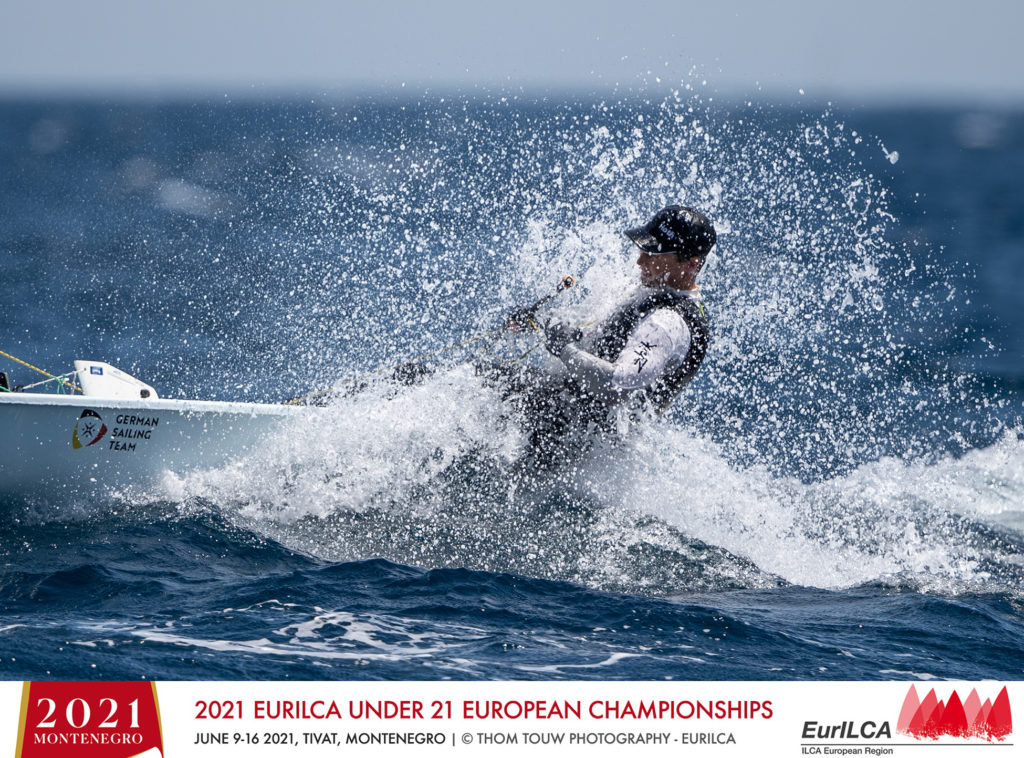 ---
Ricard Castellvi ESP, Yigit Yalcin Citak TUR, Nico Naujock GER and Cesare Barabino ITA are tightly completing the provisional top 10 separated by just 4 points, with 66, 68, 69 and 70 respectively.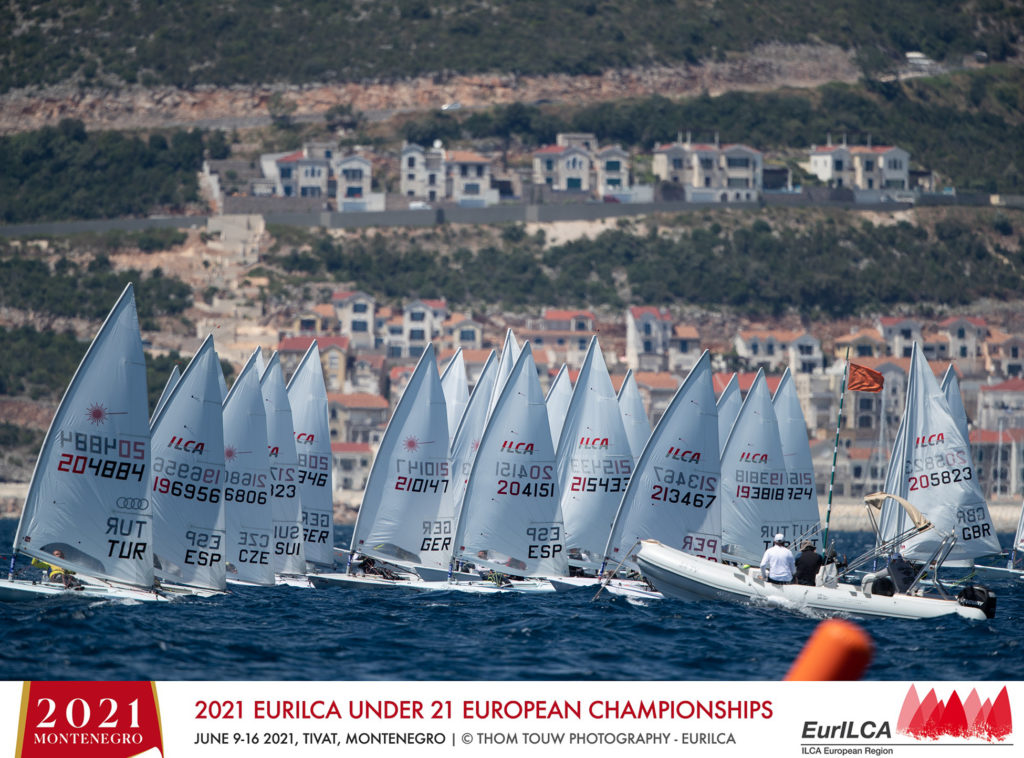 ---
Thomas Flachon FRA and Theodor Middelthon NOR are second and third on the Under 19 division, holding the 12th and 14th places overall respectively.
Let's wait for the last races tomorrow to know our new 2021 Under 21 European champions! First warning signal will be at 12:00.
---
---
Report by Agustín Argüelles – EurILCA | Photos by Thom Touw.