A glamorous sunny sky and 10-12 knots of steady wind allowed the 2021 EurILCA Under 21 European Championships to grab their first scores after three fantastic races.
128 youth sailors from 29 different countries are enjoying of this wonderful event, organised at Lustica Bay in Tivat, Montenegro.
Race Day 2 – ILCA 6 results
On the girls fleet is the next Cyprus Olympic representative Marilena Makri CYP (5-1-4) who started leading the championship with 10 points.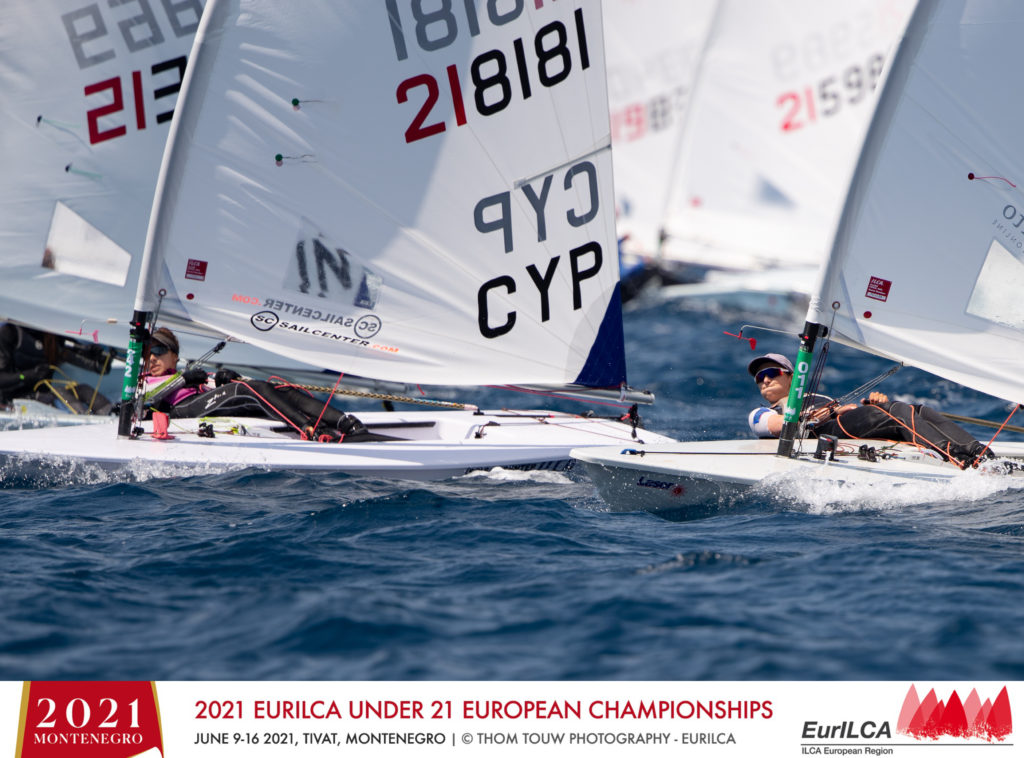 ---
Reigning 2020 Laser 4.7 Youth Champion Anja Von Allmen SUI (1-2-11) is second with 14.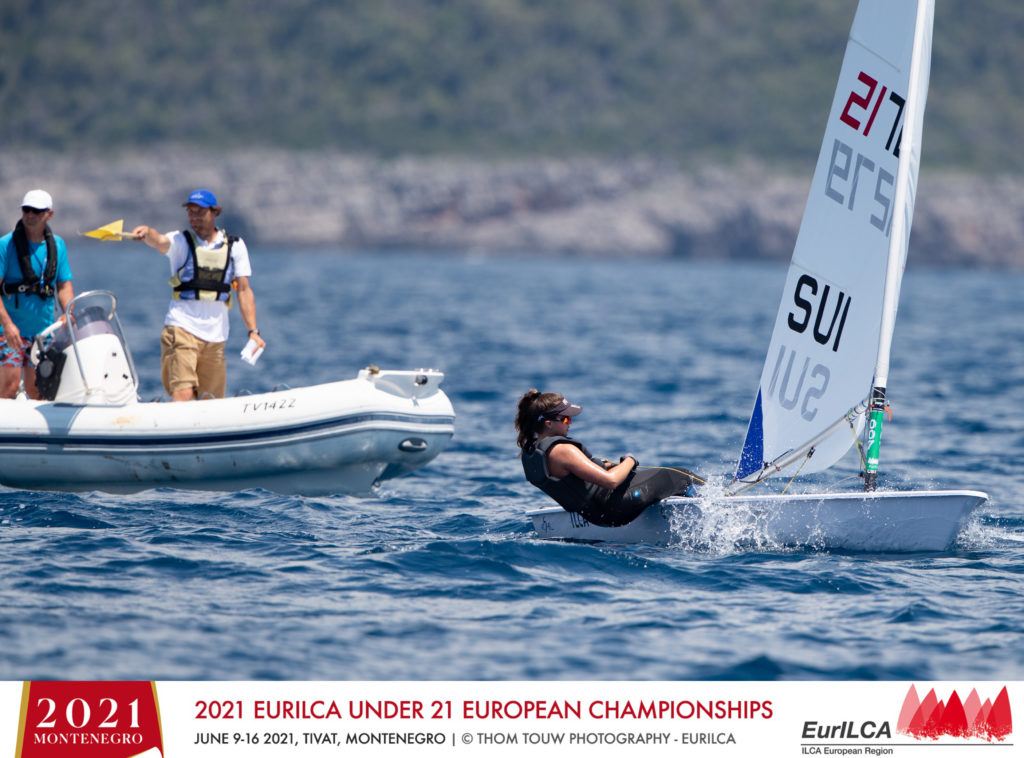 ---
Separated only by 10 points appear then a solid pack of other well known and multiple times awarded youth sailors in this order: Rosine Baudet SUI 20 pt, Eline Verstraelen BEL 21, Shai Kakon ISR 23, Alessia Palanti CZE 25, Matilda Nicholls GBR 26, Sara Savelli ITA 29 and Lilly May Niezabitowska POL 30.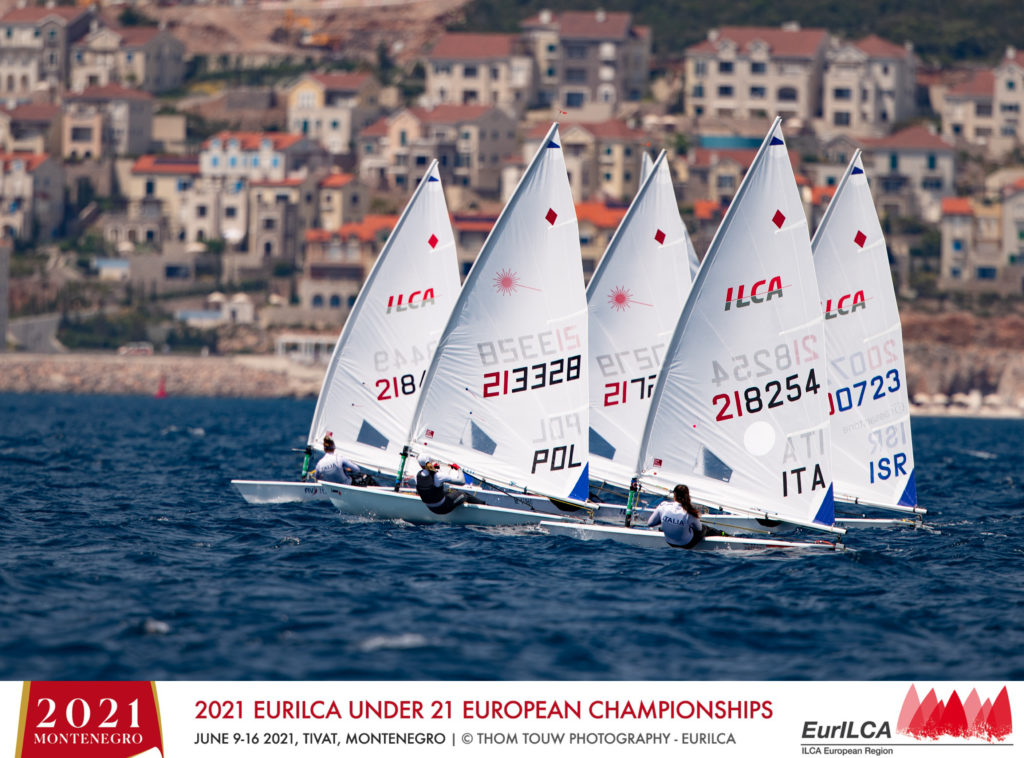 ---
The 2019 Youth Sailing World Champion and 2017 Laser 4.7 Youth Champion Chiara Benini ITA (3-DSQ-3) had a nice day on water also, finishing first on second race but being disqualified afterwards on Hearings due to Rule 10.
Race Day 2 – ILCA 7 results
The boy's competition is also tight among the 81 sailors who are sailing in two fleets. The Spanish sailor Leopoldo Barreto ESP (7-3-1) started leading the championship with 11 points, closely followed by the 2018 Laser 4.7 Youth European Champion Cesare Barabino ITA (1-8-5) with 14. The 2018 Radial Youth U17 European Champion Michal Krasodomski POL (6-4-7) leads the U19 championship with 17 on the third place overall.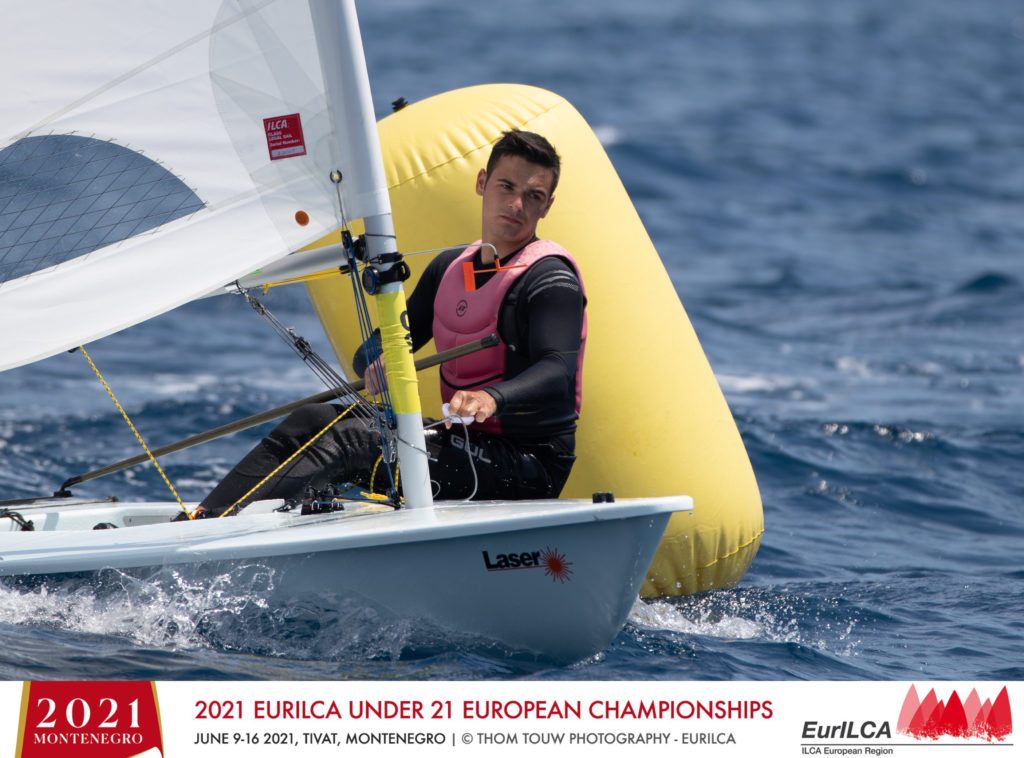 ---
Swiss sailor Gauthier Verhulst SUI (3-10-6) is fourth with 19.
Theodor Middelthon NOR and Thomas Flachon FRA complete the provisional U19 podium on places sixth and eleventh overall.
Forecast is nice for tomorrow so three new races were scheduled. Strong winds are expected to come later in the afternoon so racing will start one hour earlier at 12:00.
---
---
Report by Agustín Argüelles – EurILCA | Photos by Thom Touw.