The 2023 Allianz Sailing World Championships held in The Hague, Netherlands, marked the initiation of the events that granted slots for the upcoming Olympic Games in Paris.
A total of 32 slots were allocated for the top 16 nations today in the ILCA 6 and ILCA 7 World Championships (25 for Europe, 3 for Oceania, 2 for North America and 2 for South America). Impressively, 9 of these countries managed to secure qualification for their sailors in both classes.
Here is the current list of nations that have qualified for Paris 2024:
---
Nations qualified in both ILCA 6 & ILCA 7:
Australia
Belgium
France*
Germany
Great Britain
Hungary
Italy
Netherlands
Norway
Portugal**
*Places already awarded due to being the host country.
**Greek sailor Vasileia Karachaliou participated in this World Championship on behalf of Portugal through a special license granted by World Sailing. She is now required to acquire Portuguese citizenship before April 2024 in order to represent the Portuguese team at the Olympics (Source: Portuguese Sailing Federation IG: @fpvela_oficial).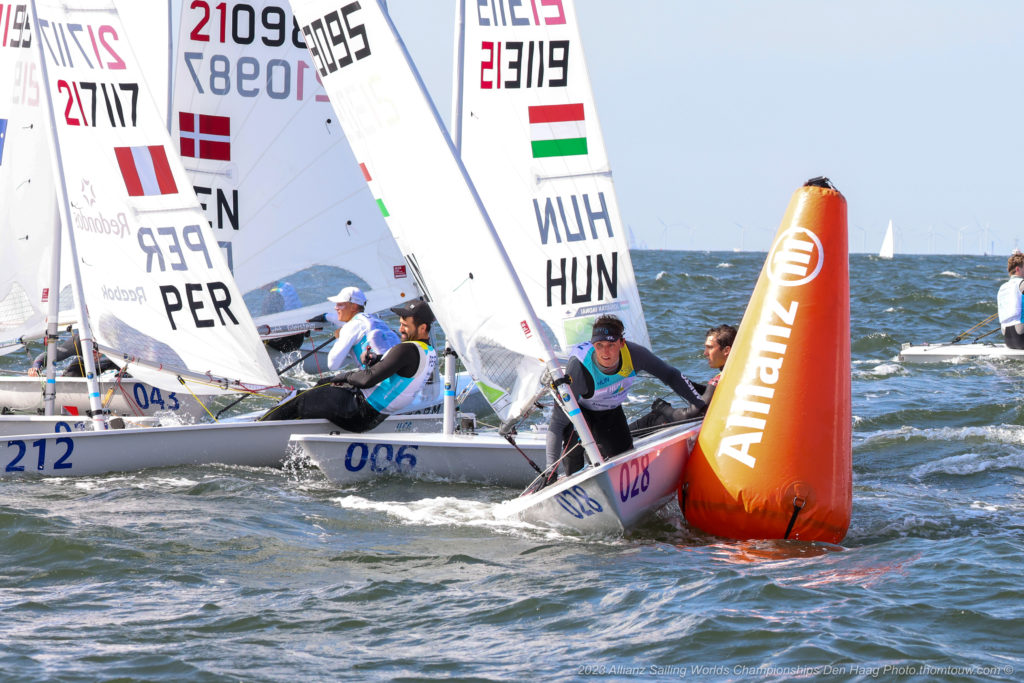 ---
Nations qualified in ILCA 6 only:
Argentina
Canada
Denmark
Poland
Sweden
Switzerland
United States
---
Nations qualified in ILCA 7 only:
Croatia
Cyprus
Finland
Ireland
New Zealand
Peru
Spain
---
The upcoming 2024 ILCA 6 Women's World Championship scheduled in Mar del Plata, Argentina, will serve as the subsequent competition to allocate Olympic berths for the Paris 2024 Games in the ILCA 6 class. A total of 7 new slots will be awarded there in the first days of January 2024.
The next 7 spots for the ILCA 7 will be given the last days of January at the 2024 ILCA 7 Men's World Championship in Adelaide, Australia.
Later on in February, the best 2 European nations at the 2024 ILCA Senior European Championships in Athens, Greece, will also be granted with a spot in ILCA 6 and ILCA 7.
Finally, the last chance for non-qualified nations to get a ticket for Paris 2024 will be in April in Hyeres at the Semaine Olympique Francaise, where sailors of those countries will compete in a separate fleet to fight for the last 2 places.
Further information about the Olympics qualifying process you can find it here;
How to qualify for sailing at Paris 2024. The Olympics qualification system explained.
If you enjoy EurILCA's reports and wish to receive them in your email, you can choose to subscribe to our newsletter by using the link provided below:
Newsletter subscription – EurILCA
#ilcasailing #olympicsailing #keepsmilingkeepsailing
The EurILCA Team
---
Report by Agustín Argüelles – EurILCA | Photos: Thom Touw.