Good news coming from Dziwnów, Poland, where the local organisers are preparing an awesome event for the +210 sailors registered at the 2019 Laser Under 21 European Championships & Open European Trophy.
Four ramps for boats and one for ribs plus many other facilities are planned on Marina Dziwnow's map you can check here below.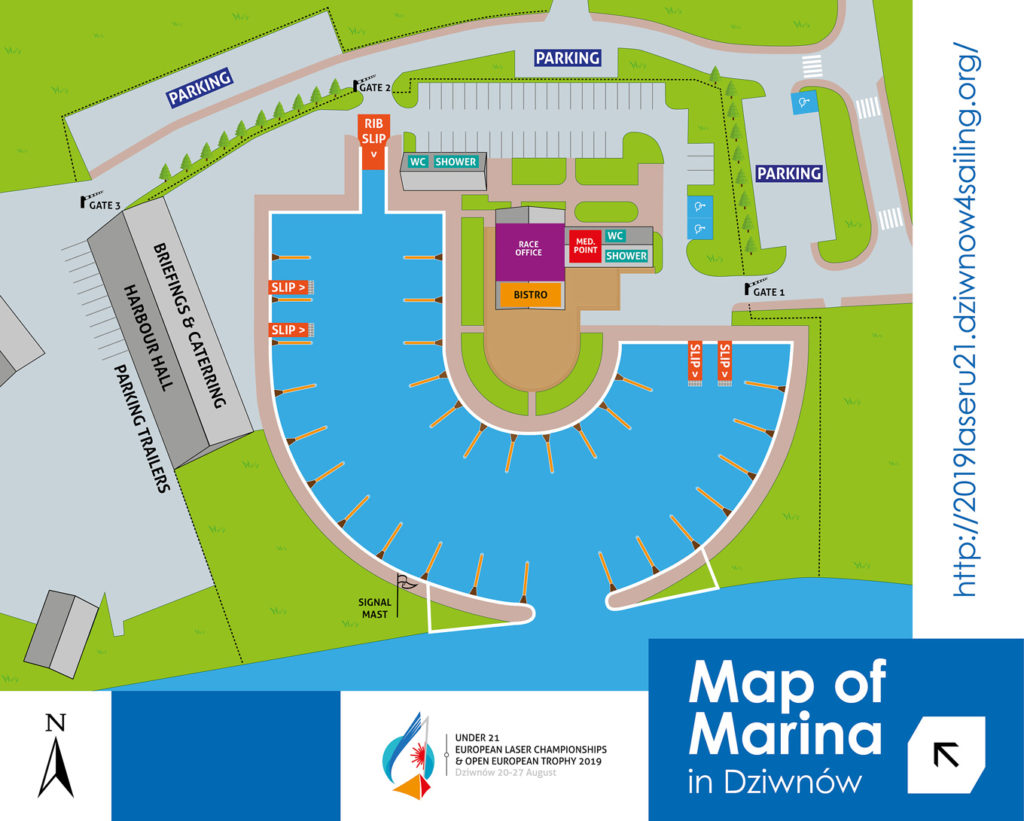 Organisers are also announcing a special show at the Opening Ceremony, performed by Polish musician Gromee. You can listen some of his music here:
https://www.youtube.com/watch?v=hQLmYaSCDYw
https://www.youtube.com/watch?v=FnVu1hwZgKU
https://www.youtube.com/watch?v=Ef-LrUdm25M
https://www.youtube.com/watch?v=Xyl9KmEBO9A
+140 boys and 70 girls from 40 nations will be joining this sailing party in Poland, including many World and European champions such as Matilda Nicholls GBR, Federica Cattarozzi ITA, Matilda Talluri ITA, Wiktoria Golebiowska POL, Marcelina Korszon POL,  Hannah Anderssohn GER and Ana Moncada ESP within girls, and Dimitris Papadimitriou GRE, Pandelis Kyrpoglou GRE, Daniil Krutskikh RUS and Marcelo Cairo ESP among boys.
The Laser Standard U19 European title will be also at stake, with 55 U19 sailors registered.
🔗 2019 Laser Under 21 Europeans – Entry List
The Sailing Instructions have just been published. You can find all documents here:
🔗 2019 Laser Under 21 Europeans – Documents
For further information please visit the host venue website here.
Don't miss the action and follow us on Facebook, Twitter, Youtube and Instagram.
#SailFast #HaveFun #KeepSmilingKeepSailing
By Agustín Argüelles – EurILCA | Cover photo via 2019 Laser Under 21 Europeans – Dziwnow4Sailing.