The qualifying series concluded today at the ILCA European Continental Qualification event in Vilamoura, so sailors will be racing in Gold and Silver fleets from tomorrow on.
The first big headline coming out of this event is Israel and Portugal have officially qualified to Tokyo 2020 in the ILCA 6 class! Shai Kakon ISR and Carolina João POR were the only girls entering into the Gold group so they have both secured their Olympic places, no matter what happen from now on in the next days, as their rivals will be all sailing in the Silver fleet. This way the European's Olympic list is closed as all available places have been awarded. Congrats girls!
---

"I'm very happy to have achieved the Olympic slot, especially in the middle of the race. I managed to solve the main goal, now in the finals I have to give my best and try to always go up in the qualification" – Carolina João.
ILCA 6 – Day 3 results
Despite the Olympic qualification battle is closed now on Women's competition, this event is being particularly useful for sailors to test their performances among them, considering the Games are so close. On this perspective, Danish sailor Anne-Marie Rindom DEN is ratifying her terrific skills are intact after the pandemic times, as she's governing champ from the beginning and winning four of six races contested. Main rival for her is Marit Bouwmeester NED, unfortunately out of this championship due to an injure.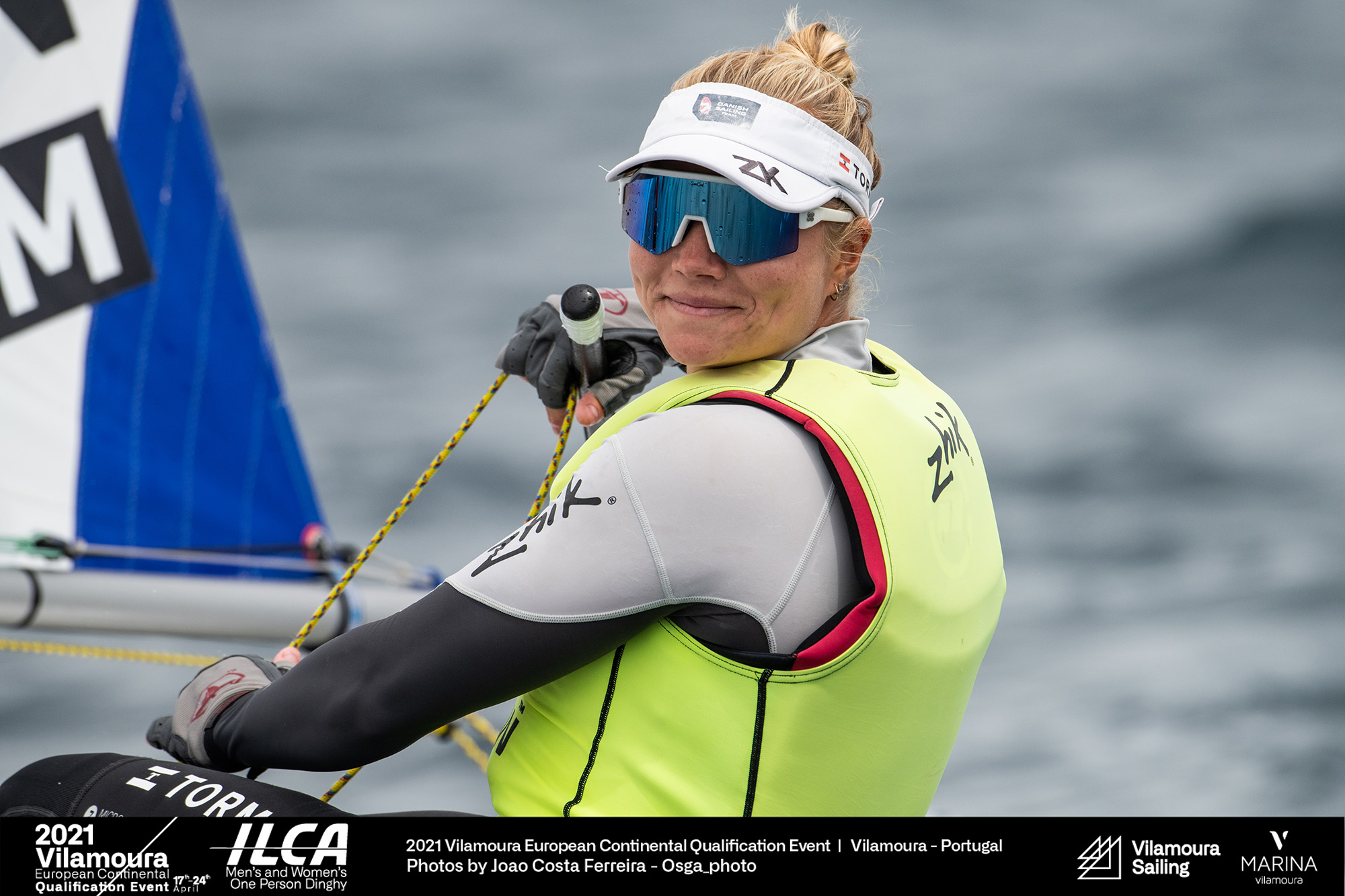 Six points behind Anne-Marie appears now French sailor Marie Barrue FRA, although her not being Olympic this year –Marie Boulou FRA will represent France–.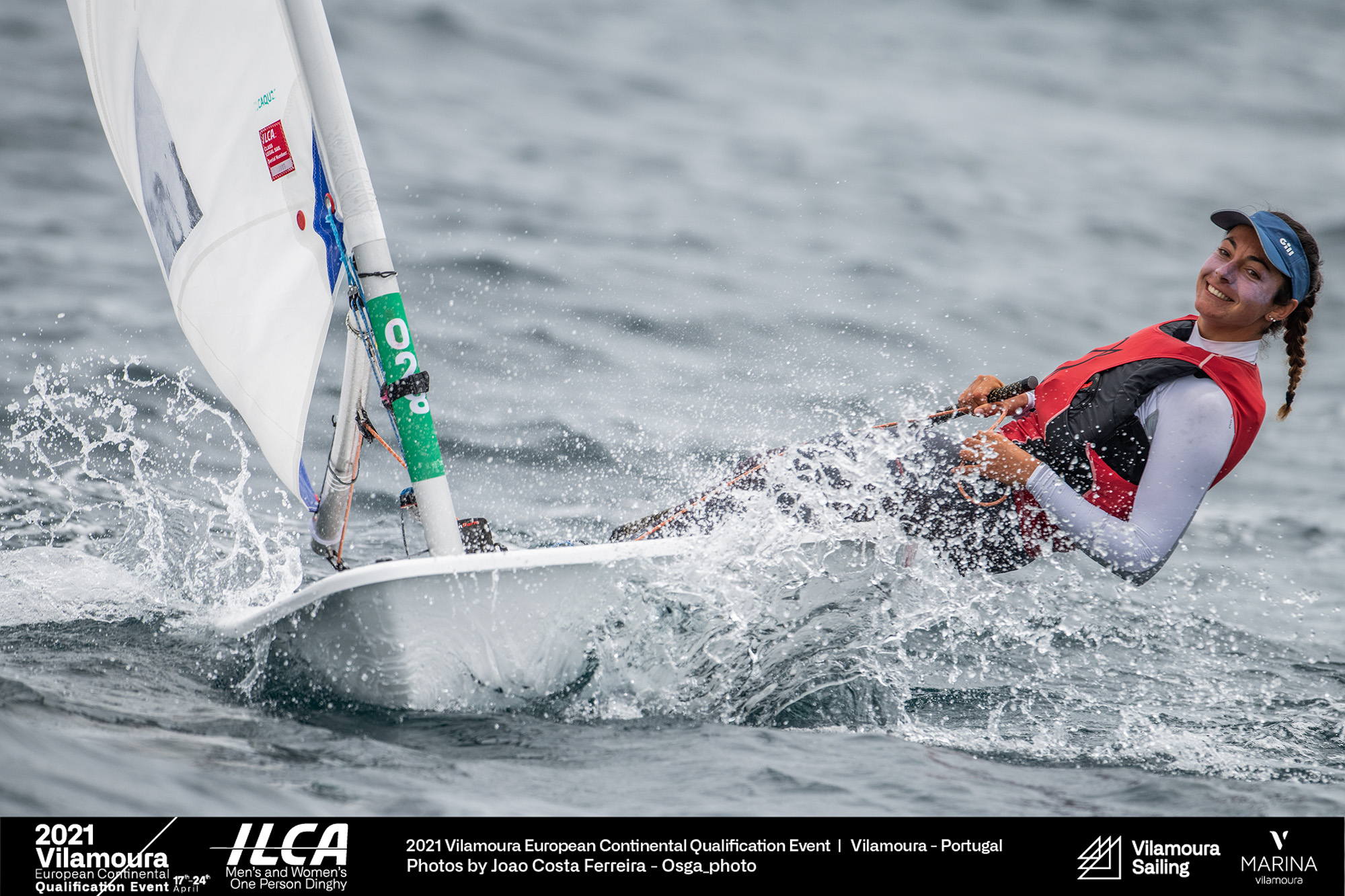 Third place overall is now for Japanese sailor Manami Doi JPN, four points behind Marie. Manami will be also a serious contender in the fight for the Olympic medals on home waters.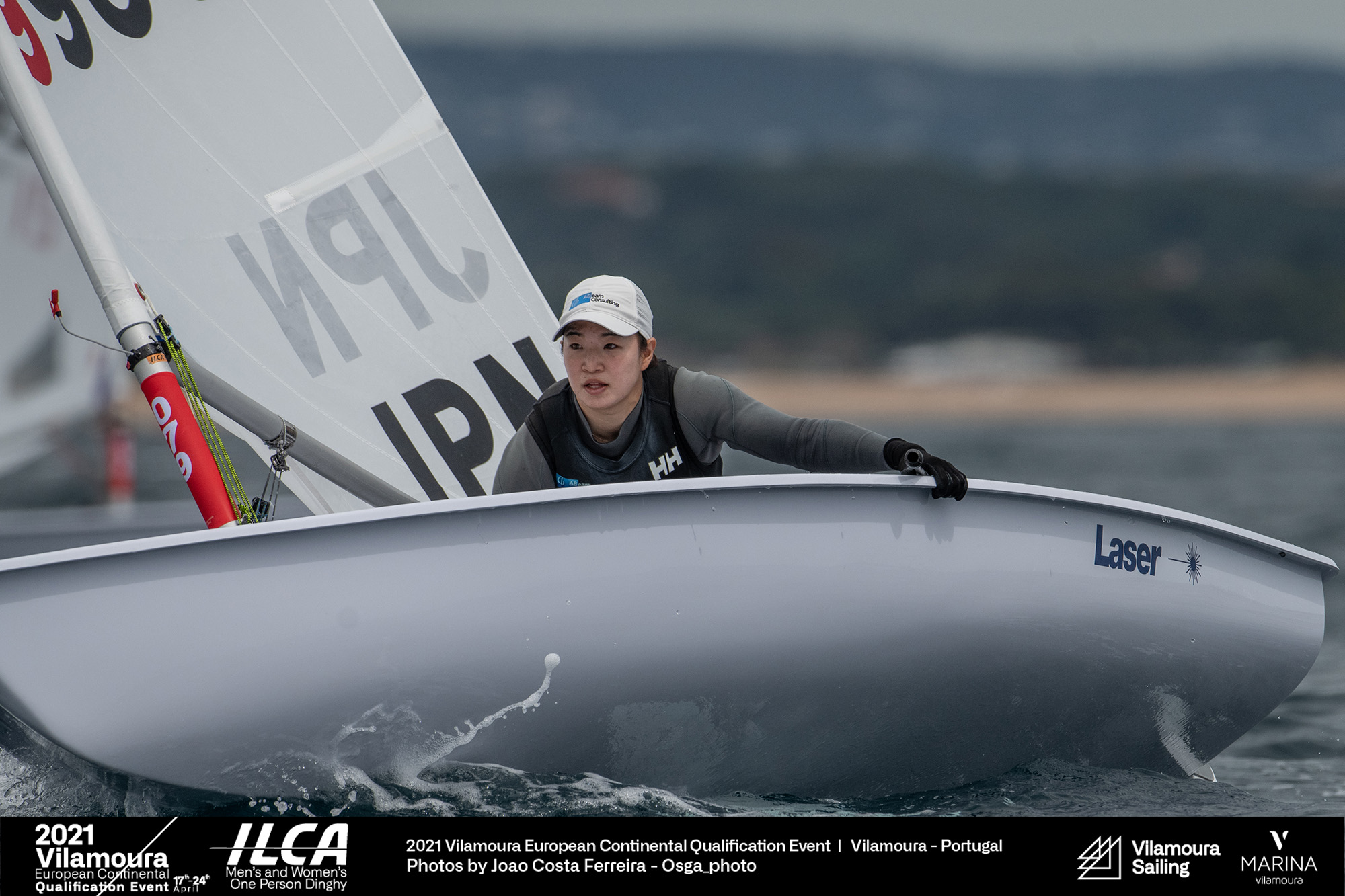 The Spanish team arrived to this event already qualified to the Olympics due to New Zealand's withdraw. But Vilamoura's results will decide who will be their representative in Tokyo! Cristina Pujol ESP made a great comeback today winning the first race and she's currently leading their National Olympic trial on the 5th place overall with 32 points. Very close to her is Fatima Reyes ESP on 7th with 36. Martina Reino ESP, Ana Moncada ESP, Carlota Sanchez ESP and Ascencion Roca ESP have also entered into the Gold fleet and will fight until the end for grabbing their names on the next Olympics.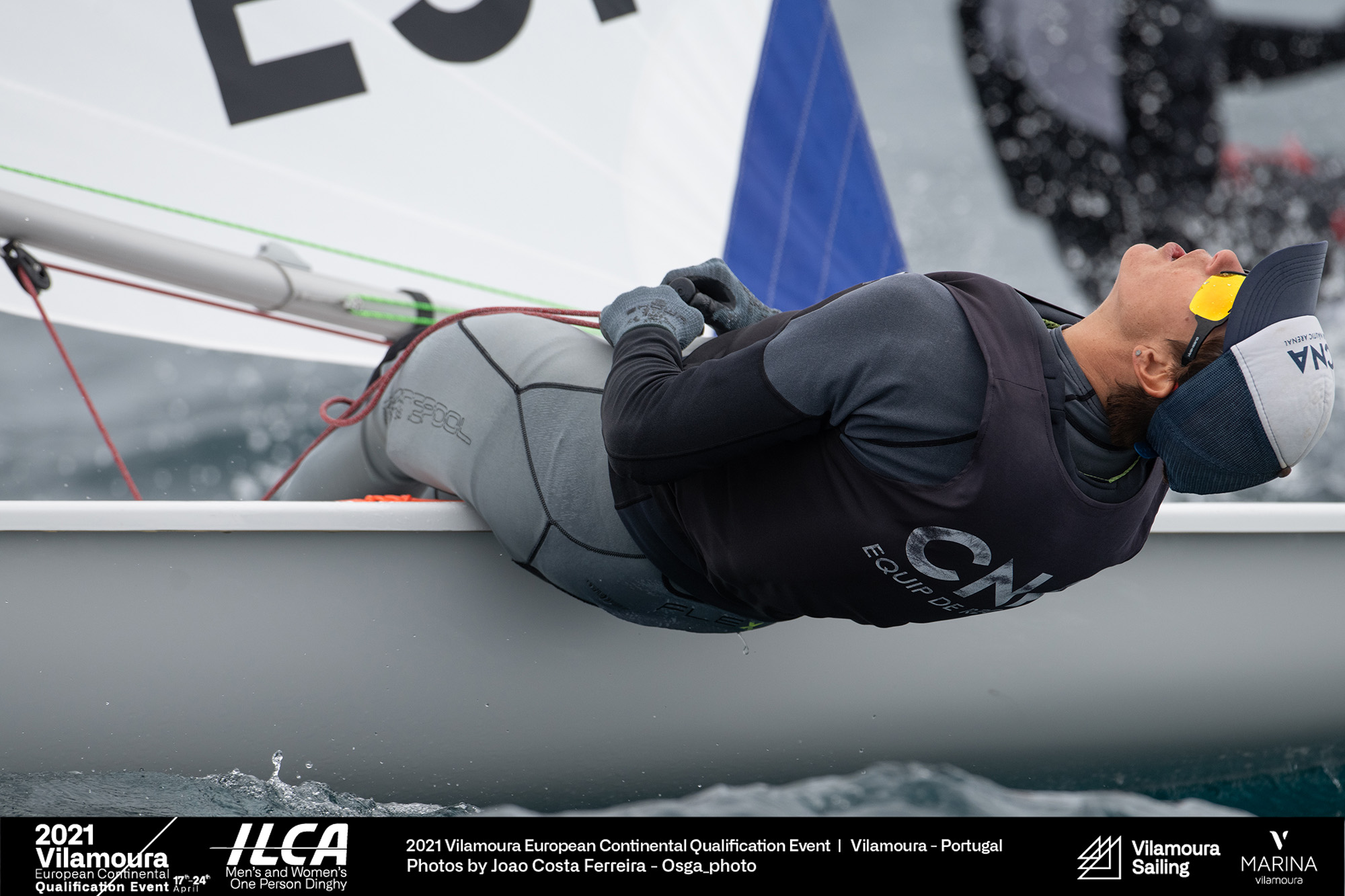 ILCA 7 – Day 3 results
Now moving to the ILCA 7 competition, the fight for the last two Men's Olympic spots is still on air! 12 of the initial 17 countries aiming for a place in Tokyo could qualify sailors to the Gold fleet.
The narrowed list will have BEL, DEN, ESP, GRE, ITA, IRL, MNE, NED, POL, POR, TUR and SUI sailors fighting for those last spots.
BLR –absent–, CZE, ISR, LTU and UKR couldn't place any of their sailors among the first 70 today so their chances are closed until next Paris 2024 campaign.
Joel Rodriguez ESP is still heading this challenge based on a great and consistent performance during this first 3 days, holding the 8th place overall with 27 points.
Second Olympic ticket is actually for Dutch Duko Bos NED on place 13th with 39.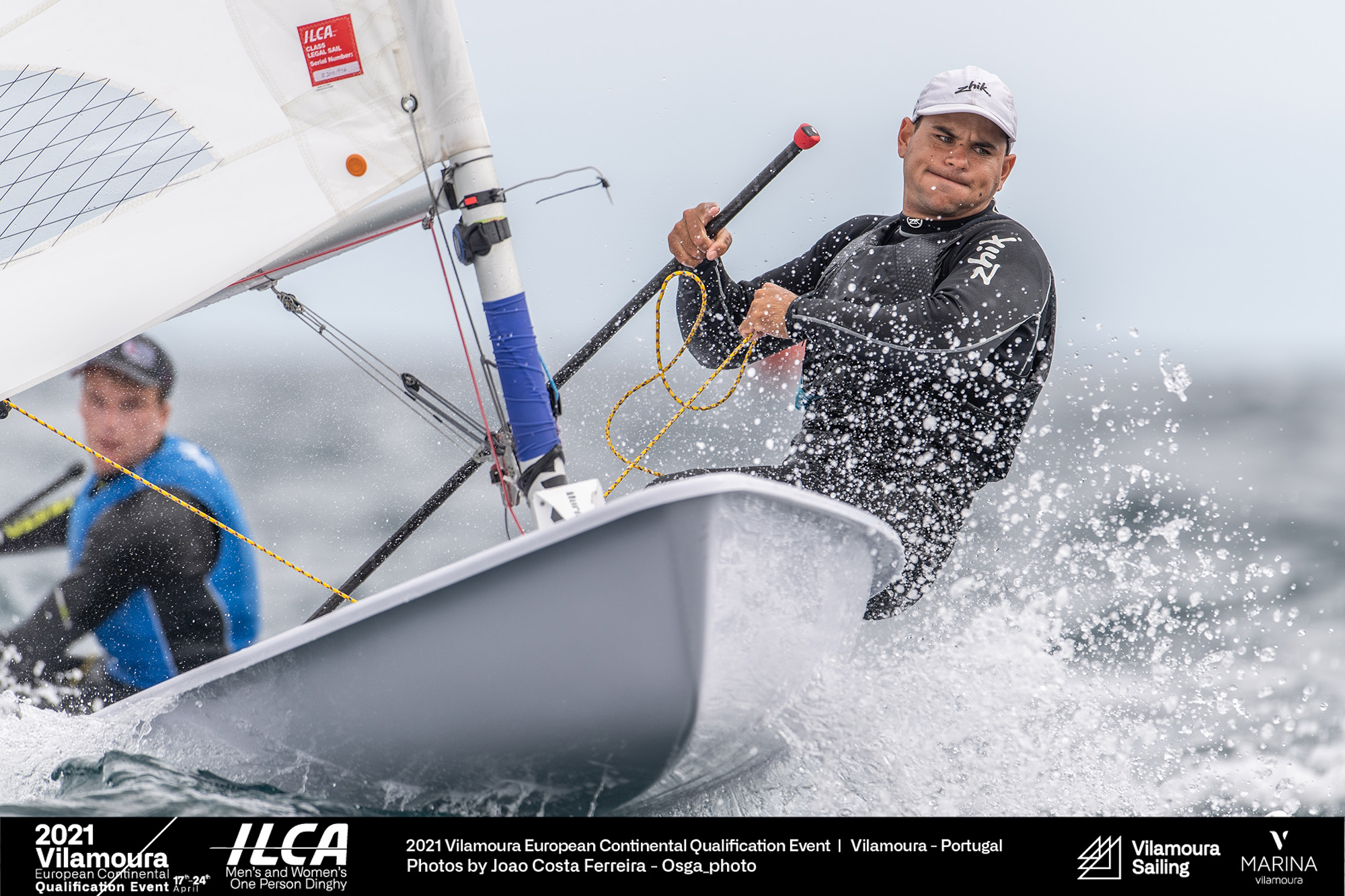 Coming next on the Olympic dream are Eliot Merceron SUI (44), Joaquin Blanco ESP (49), Alessio Spadoni ITA (56), William De Smet BEL (57), Niels Broekhuizen NED (60), Milivoj Dukic MNE (63), Wannes Van Laer BEL (68), Eduardo Marques POR (73), Giovanni Coccoluto ITA (75), Finn Lynch IRL (76), Nicolo Villa ITA (76) and Dimitris Papadimitriou GRE (81).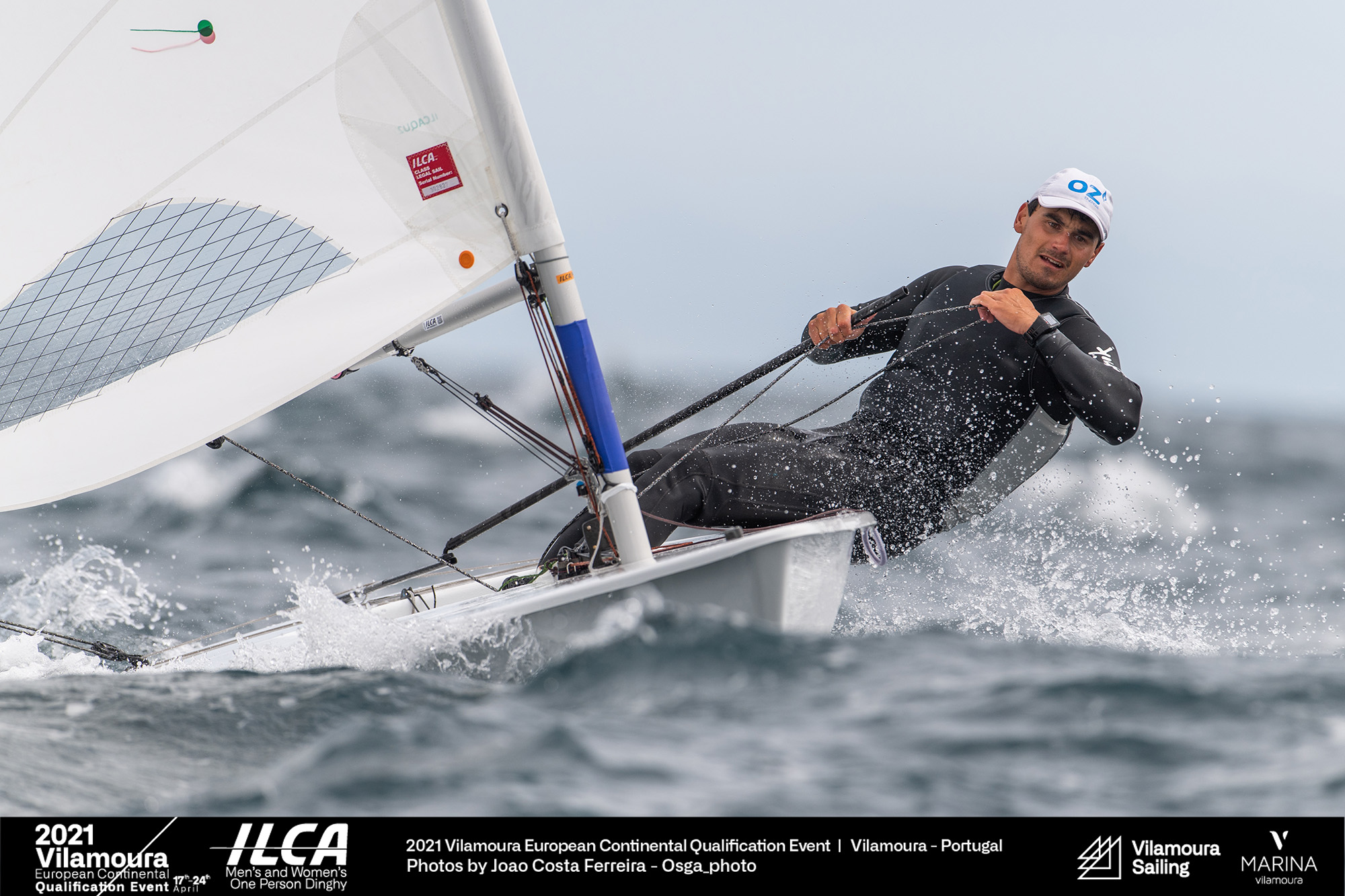 Also qualified on Gold fleet but beyond 100 points are Anastasios Panagiotidis GRE, Ewan McMahon IRL, Gianmarco Planchestainer ITA, Jakub Rodziewicz POL, Alp Rodopman TUR, Berkay Abar TUR, Nicolas Rolaz SUI, Tadeusz Kubiak POL, Dimitri Peroni ITA, Jesus Rogel ESP, Santiago Sampaio POR, Paul Hameeteman NED, Liam Glynn IRL, Carlos Rosello ESP, Johan Schubert DEN, Adonis Bougiouris GRE, Yigit Citak TUR, Matteo Paulon ITA, Giacomo Musone ITA, Erik Voets NED and Leopoldo Haschke ESP.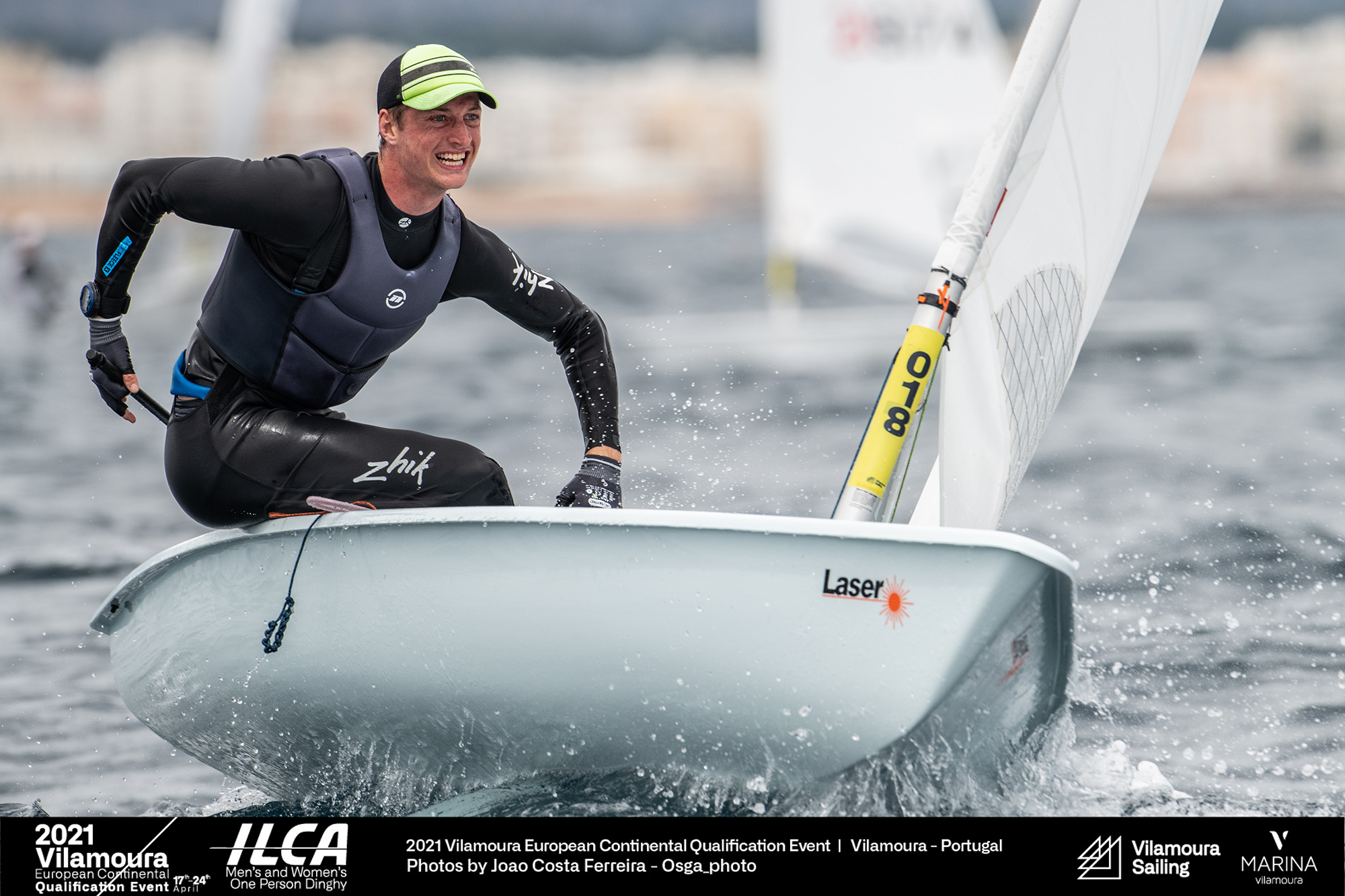 "Ireland is still in the fight at the halfway stage the finals will be decisive for our Tokyo prospects. With six races to go the guys remain confident that their hard work over the winter will pay off in the next three days", commented James O'Callaghan, Irish Sailing's Performance Director.
The ILCA 7 Men's championships is still governed by Filip Jurisic CRO but now draw in 19 points with Michael Beckett GBR. One point behind them is legend Robert Scheidt BRA with 20.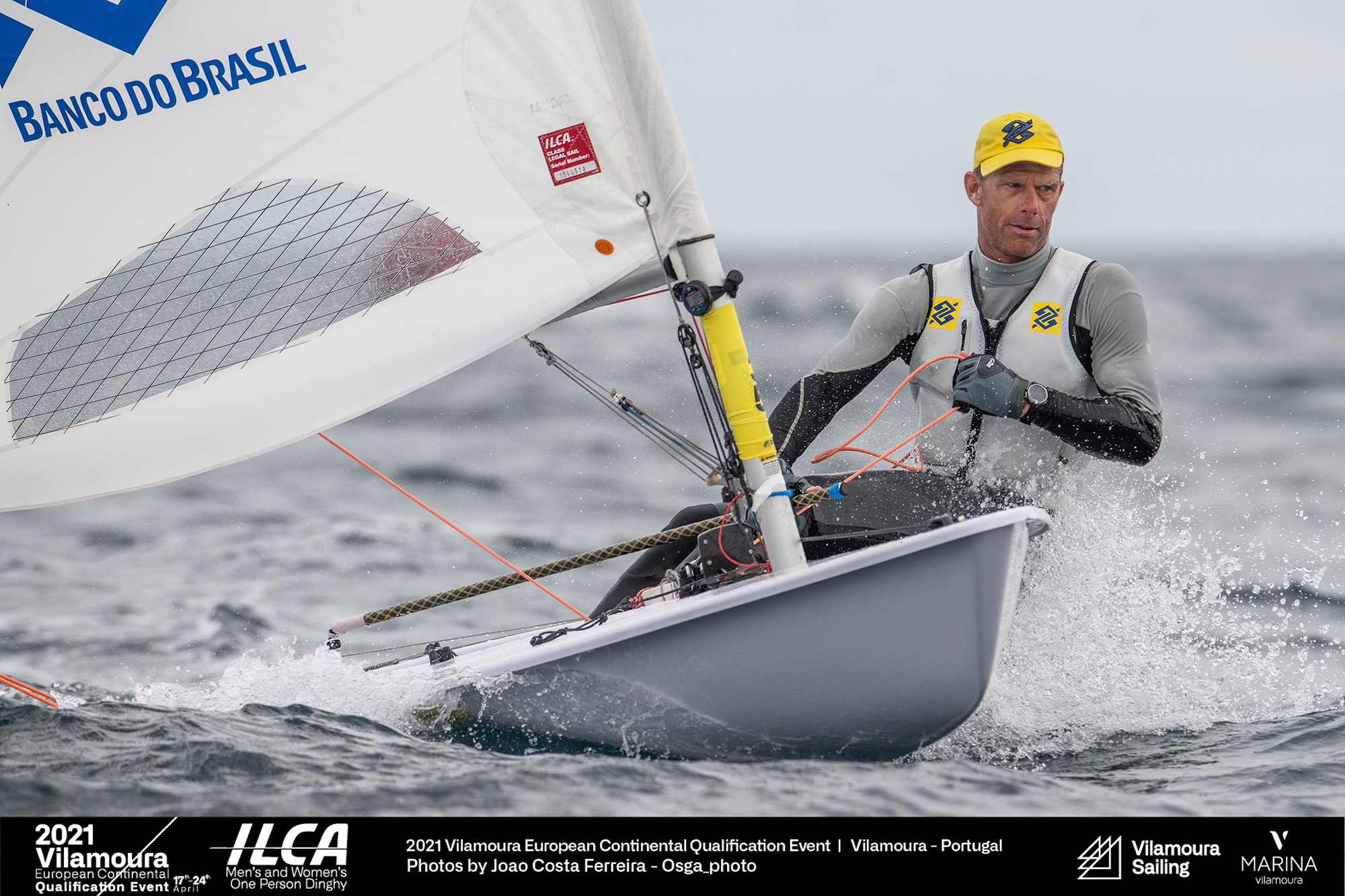 Kaarle Tapper FIN, Philip Buhl GER and Hermann Tomasgaard NOR are also close with 25 to 26 points.
The Final series will start tomorrow with two new races and Live streaming by Vilamoura Sailing so stay tuned!
By Agustín Argüelles – EurILCA | Photos: João Costa Ferreira – Vilamoura Sailing.