Two new races were added to scores today in Vilamoura, Portugal, where the ILCA European Continental Qualification is being held. This event will deliver the last 4 European spots (2 Men, 2 Women) for the next Olympic Games in Tokyo.
Male's fleets were the first ones heading course today, while the girls had to wait until the afternoon to launch their boats.
Seventeen European countries are trying to get the last 2 Men's tickets, while eight are fighting for the Women's ones. The event is managed by Vilamoura Sailing and organised by ILCA.

---
ILCA 7 – Day 2 results
Starting with the ILCA 7 competition, on a first sight we see the championship leadership has dramatically changed hands, although the countries provisionally achieving their Olympic dream are Spain and Belgium still.
Wind conditions for Men's racing varied from 14 to 18 knots today. The overnight leader Robert Scheidt BRA dropped to the 8th position but only 6 points far from the new one, Filip Jurisic CRO with 11. Performances are being even during this first days and the top positions are now becoming really tighten, with the first 20 sailors separated only by ten points.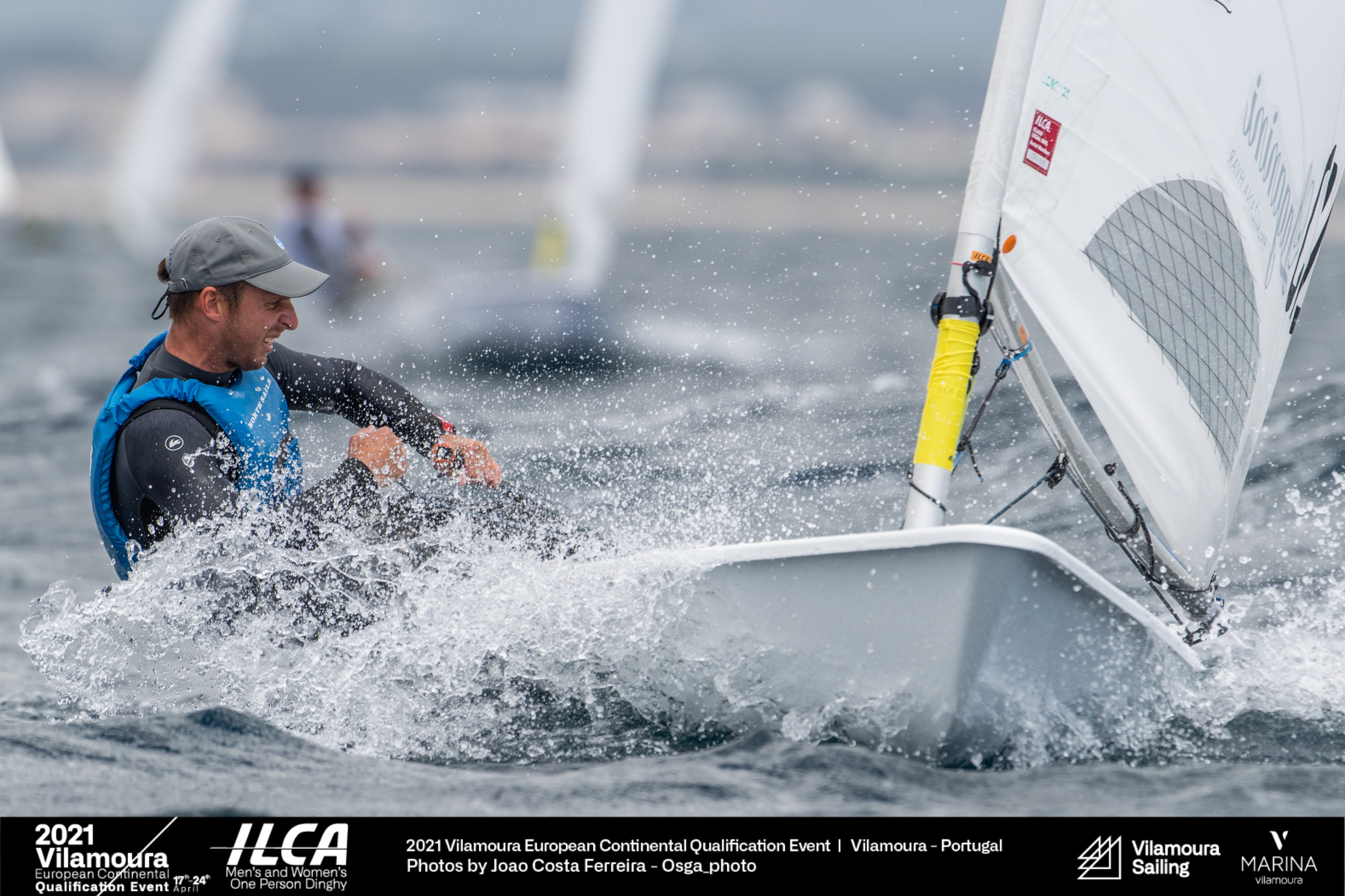 "This first two days we had really hard conditions for sailing, special with huge fleets we have it is really tricky. I am happy with job I did until now, but there is no doubt it's long way till the end. Although there's no Tokyo for me, I am definitely motivated to keep pushing for the next campaign". Filip Jurisic CRO
Michael Beckett GBR is stepping into the podium now on 2nd place overall, draw in 14 points with Maxim Nikolaev RUS.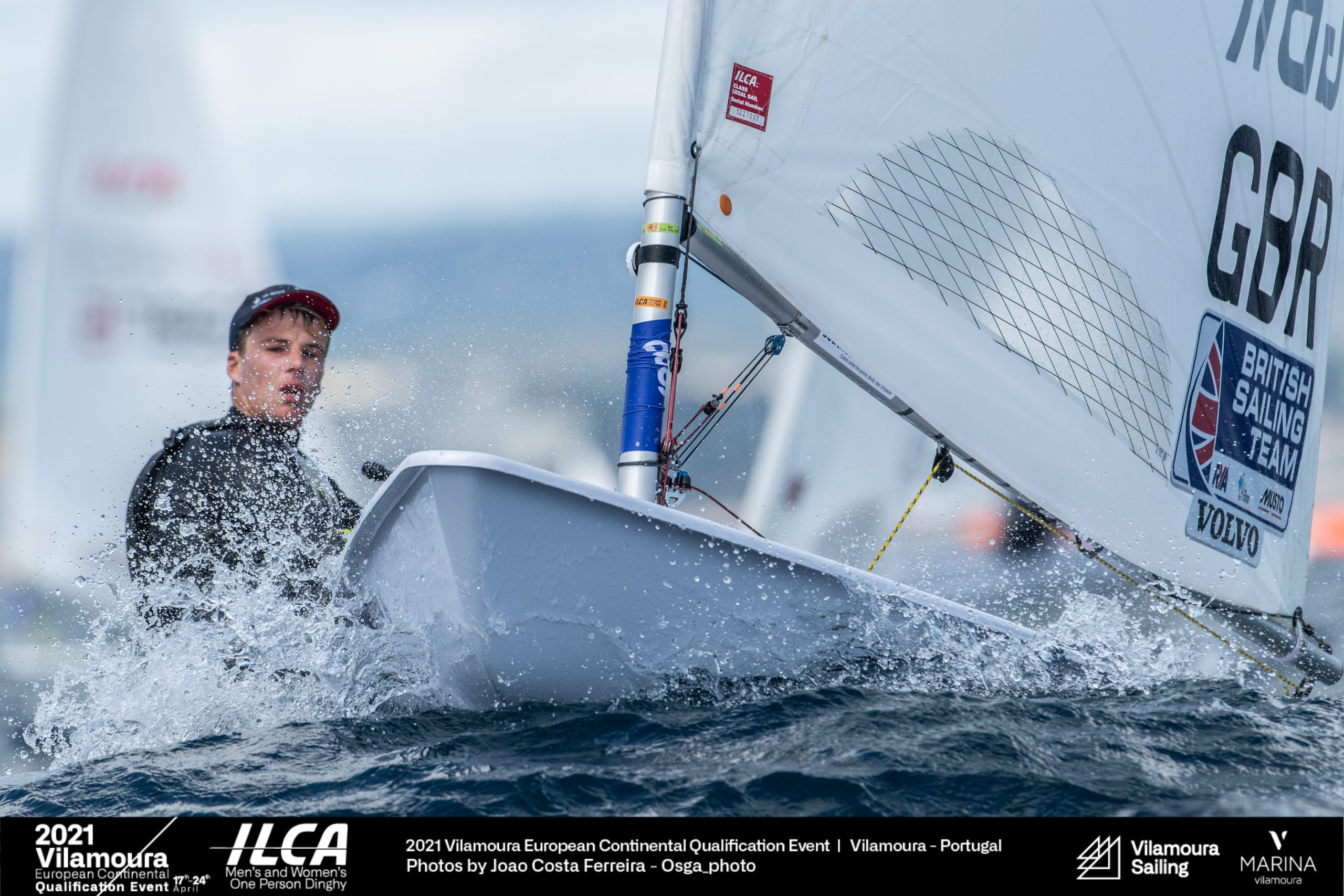 Kaarle Tapper FIN and Philipp Buhl GER are only one point behind them with 15.
The 6th place overall is for Spanish Joel Rodriguez ESP with 16, who's provisionally holding the first Olympic qualification.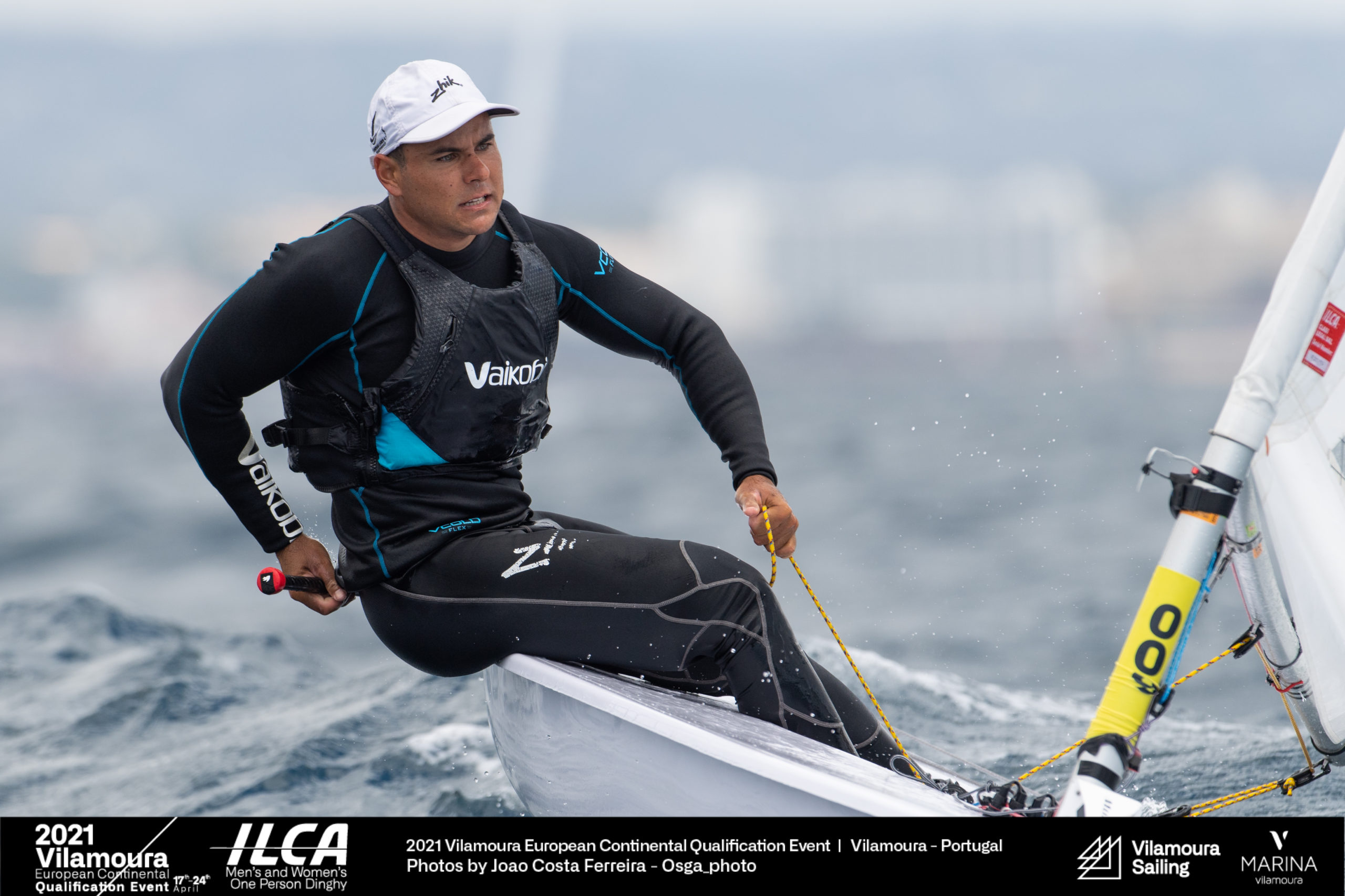 The second ticket to Tokyo is still in hands of William De Smet BEL with 18, although sharing score now with Netherland's Olympic contender Duko Bos NED, who won the last race in the yellow group and narrowed the gap.
Very close to them appears now also one of the major Italian Olympic cards, Giovanni Coccoluto ITA, only 3 points behind them with 21.
Under the 30 points line we can also see Joaquin Blanco ESP (21), Niels Broekhuizen NED (22) and Eliot Merceron SUI (27), all three sailors with serious chances of entering into the Olympic discussion.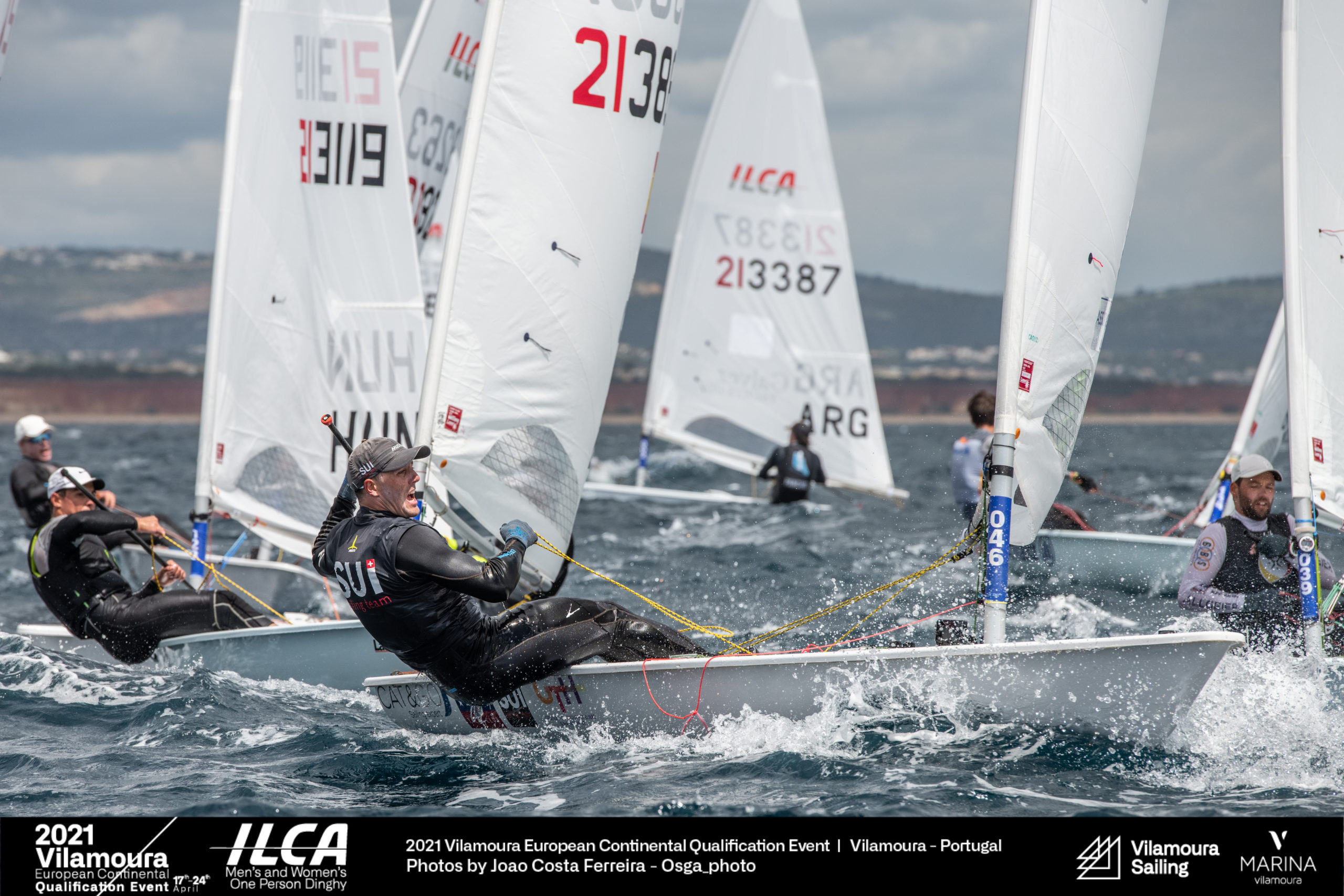 Stay tuned because the next racing days promises to be amazingly contested!
ILCA 6 – Day 2 results
The second half of the day was for the Women's fleets, who sailed two new races under light winds.
Anne-Marie Rindom DEN is solely leading now the championship with 3 points, followed by Maud Jayet SUI and Marie Barrue FRA with 10 and 12 units respectively. Basileia Carahaliou GRE dropped to the fourth place now with 13.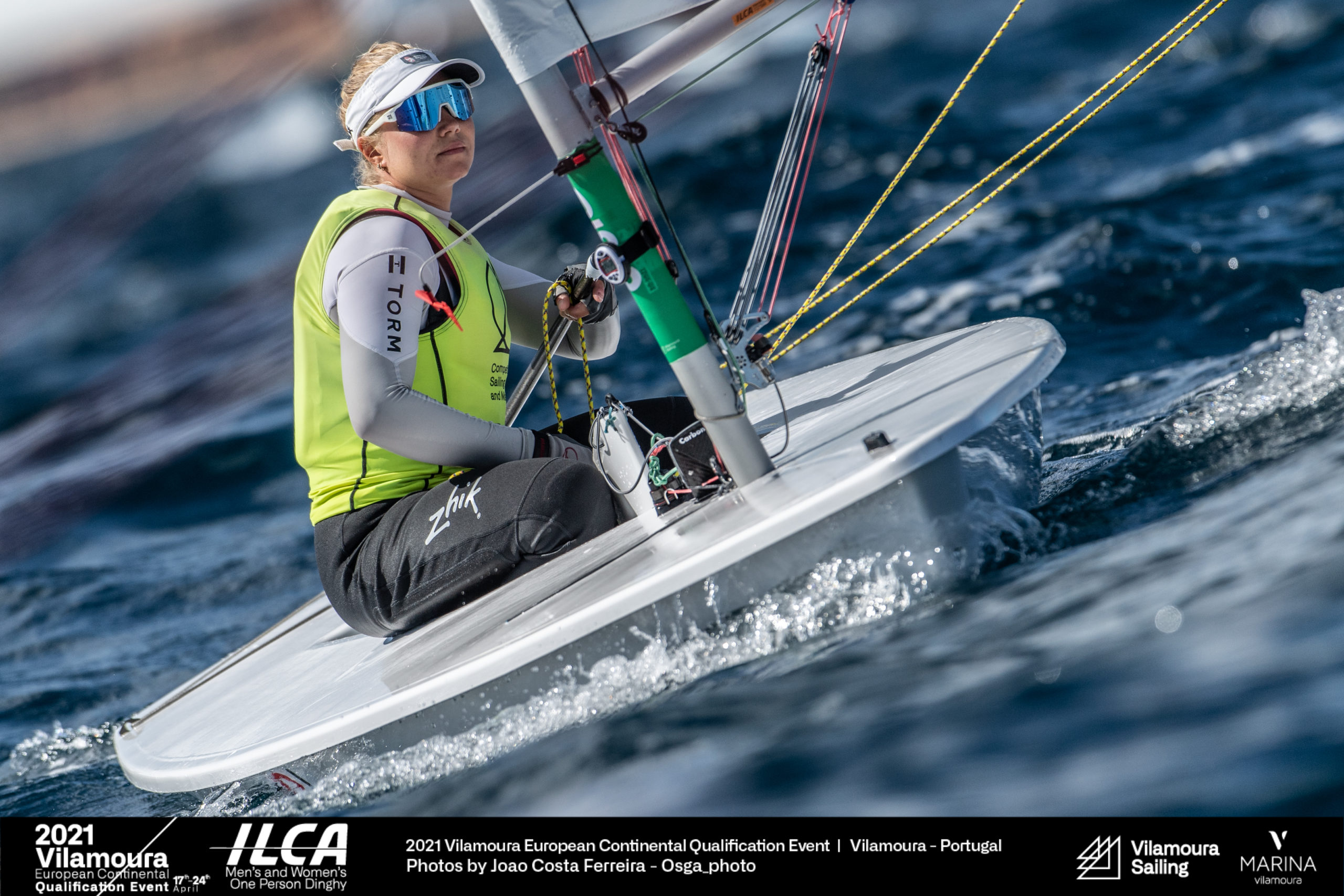 Sailing on Tokyo's track, they are Shai Kakon ISR and Carolina João POR who are temporarily succeeding on their Olympic challenge, holding the 5th and 29th places overall with 17 and 39 units respectively.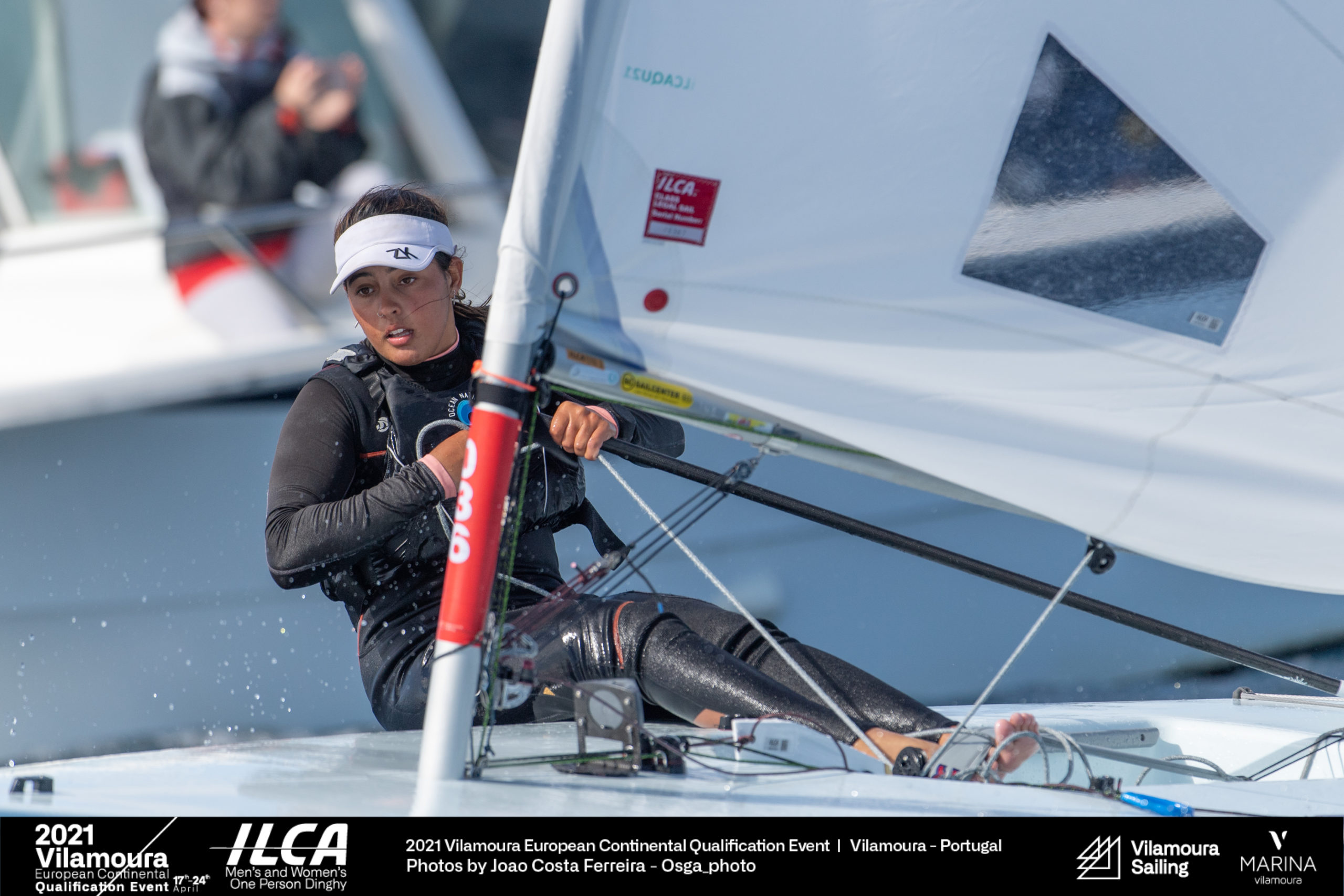 Right after them appears Mafalda Pires de Lima POR on 42nd and counting 50 points.
Far from them are now ROU, LAT, BUL, UKR, CZE and SLO representatives, although there's a long way to finish and nothing has been said yet.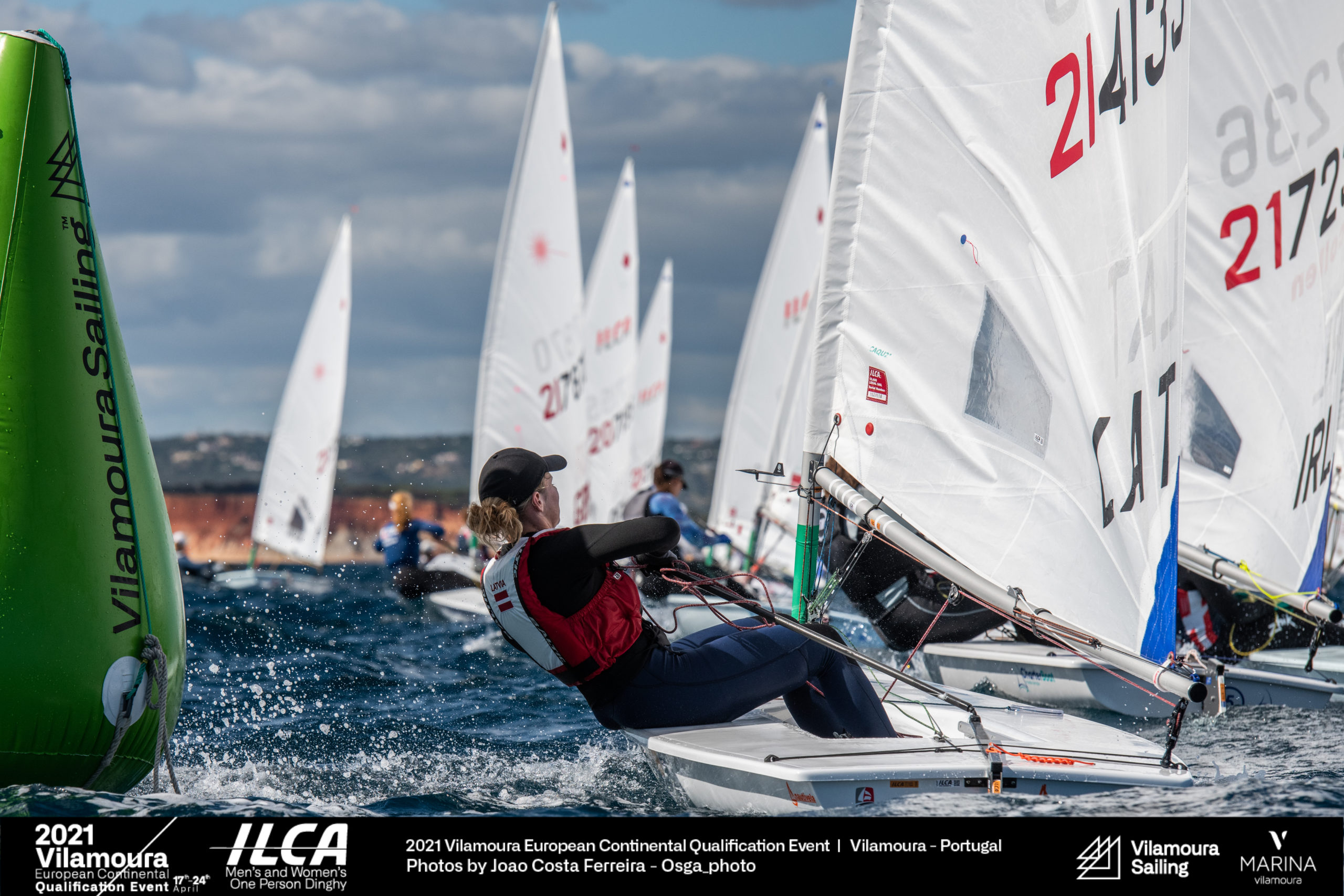 ---
Racing will continue tomorrow with two more races scheduled. Live streaming of the racing will be available later in the week on April 22–⁠24.
By Agustín Argüelles – EurILCA | Photos: João Costa Ferreira – Vilamoura Sailing.