The Final series started today at the ILCA European Continental Qualification event in Vilamoura. Medium to light winds accompanied the races in the afternoon.
With both ILCA 6 Olympic spots already awarded yesterday to Israeal and Portugal, the main focus today was following the 12 countries still on the run for winning the last two ILCA 7 tickets to Tokyo.
ILCA 7 – Day 4 Gold results
Good news arrived for the British team today in Vilamoura, with Michael Beckett GBR now leading the championship with 24 points and showing an impressive consistency. The second good news is their next Olympic representative and current 2020 European champion Elliot Hanson GBR seems to be recovered of a really bad start, comfortably winning the first race today and climbing 20 places on ranking.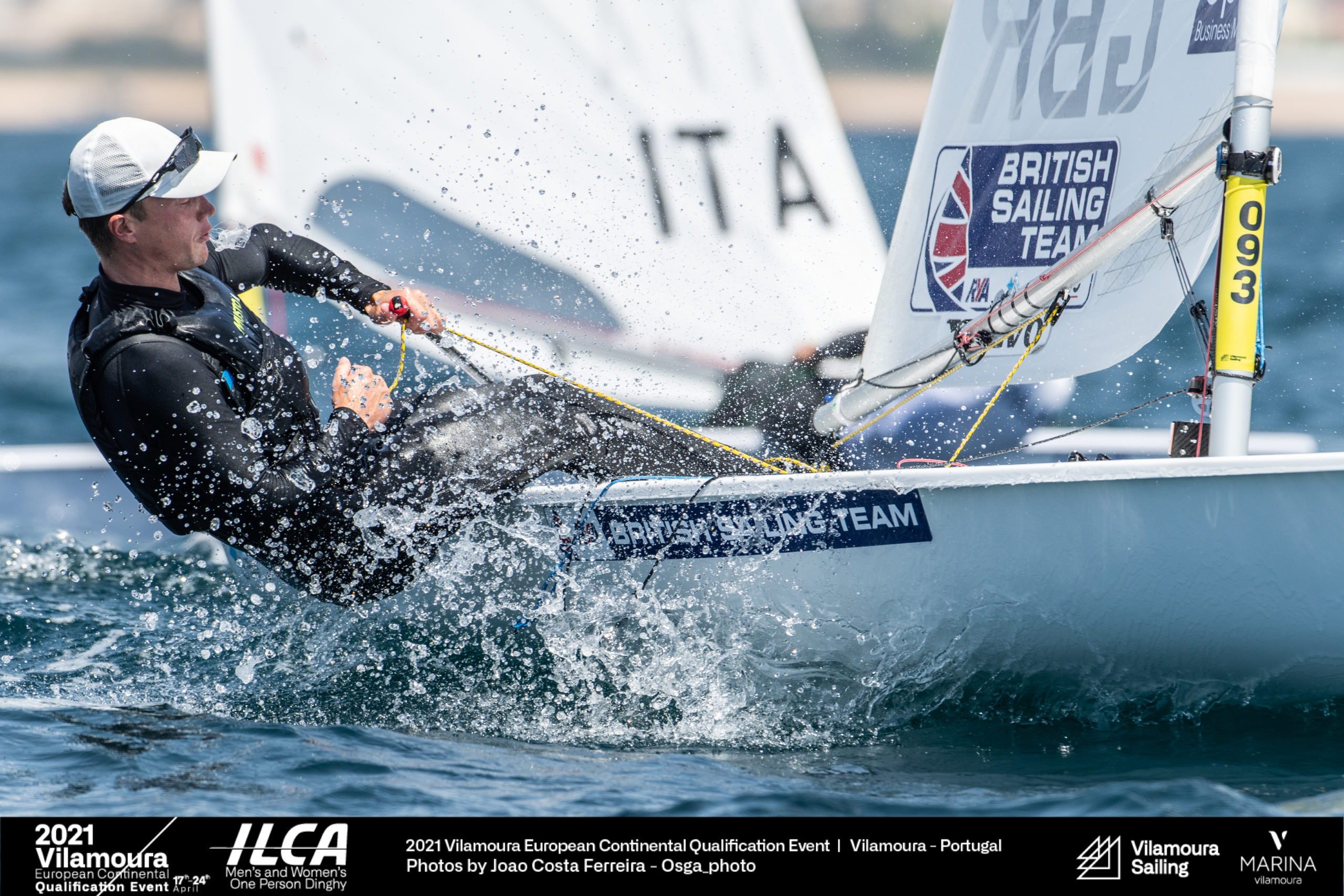 Great day also for the Croatian squad, with Filip Jurisic CRO scoring her worst race on first term but recovering on second and keeping his chances intact after the discard applied. He's on second place overall with 40 units and closely followed now by his compatriot Tonci Stipanovic CRO with 46.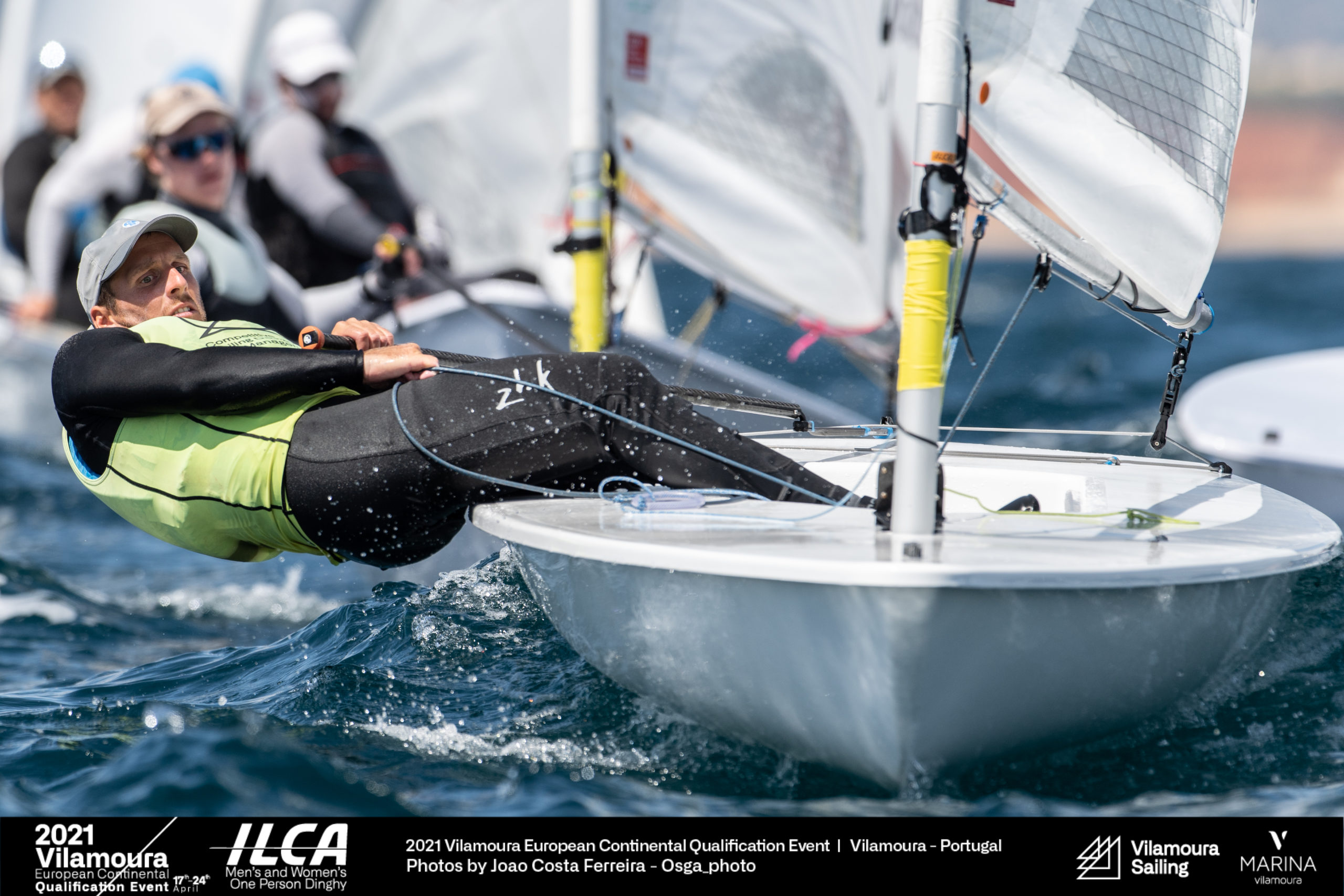 Immediately after them comes Joel Rodriguez ESP, who's close to qualify his country to the Olympics while rising on scores every day. He's placed now 4th overall, only one point far from podium.
From 5th to 11th place overall we have seven already Olympic contenders, in this order: Robert Scheidt BRA 49, Philip Buhl GER 50, Jean Baptiste Bernaz FRA 57, Jesper Stalheim SWE 63, Stefano Peschiera PER 63, Charlie Buckingham 66 and Hermann Tomasgaard NOR 67.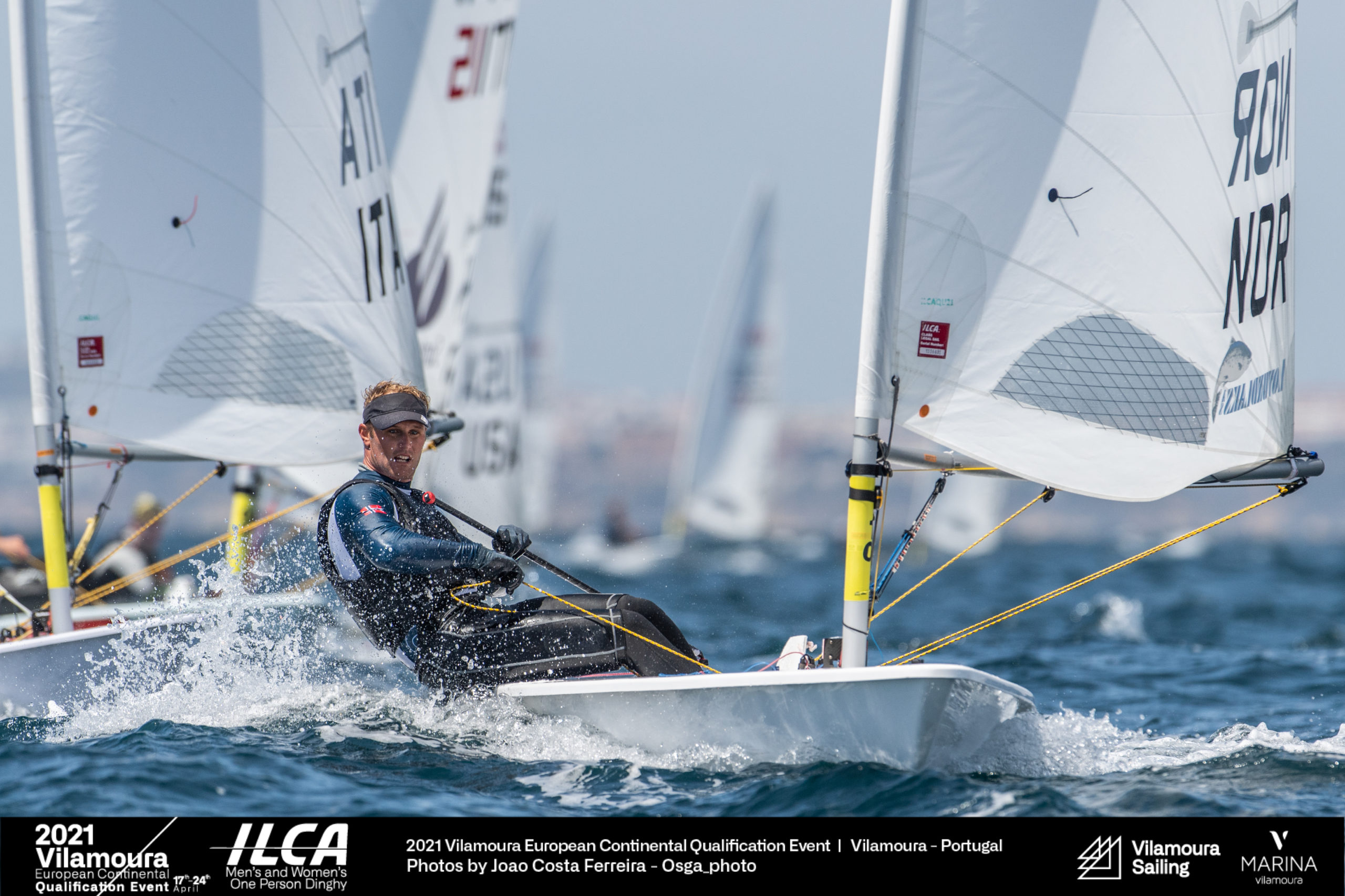 Kaarle Tapper FIN dropped from 4th to 20th unfortunately today after scoring two really bad races.
The second Men's Olympic spot at stake is still on hands of Duko Bos NED with 75 points and placed 12th overall, but closely chased now by Belgians Wannes Van Laer BEL –he won the last race today– and William De Smet BEL, with 81 and 92 points respectively.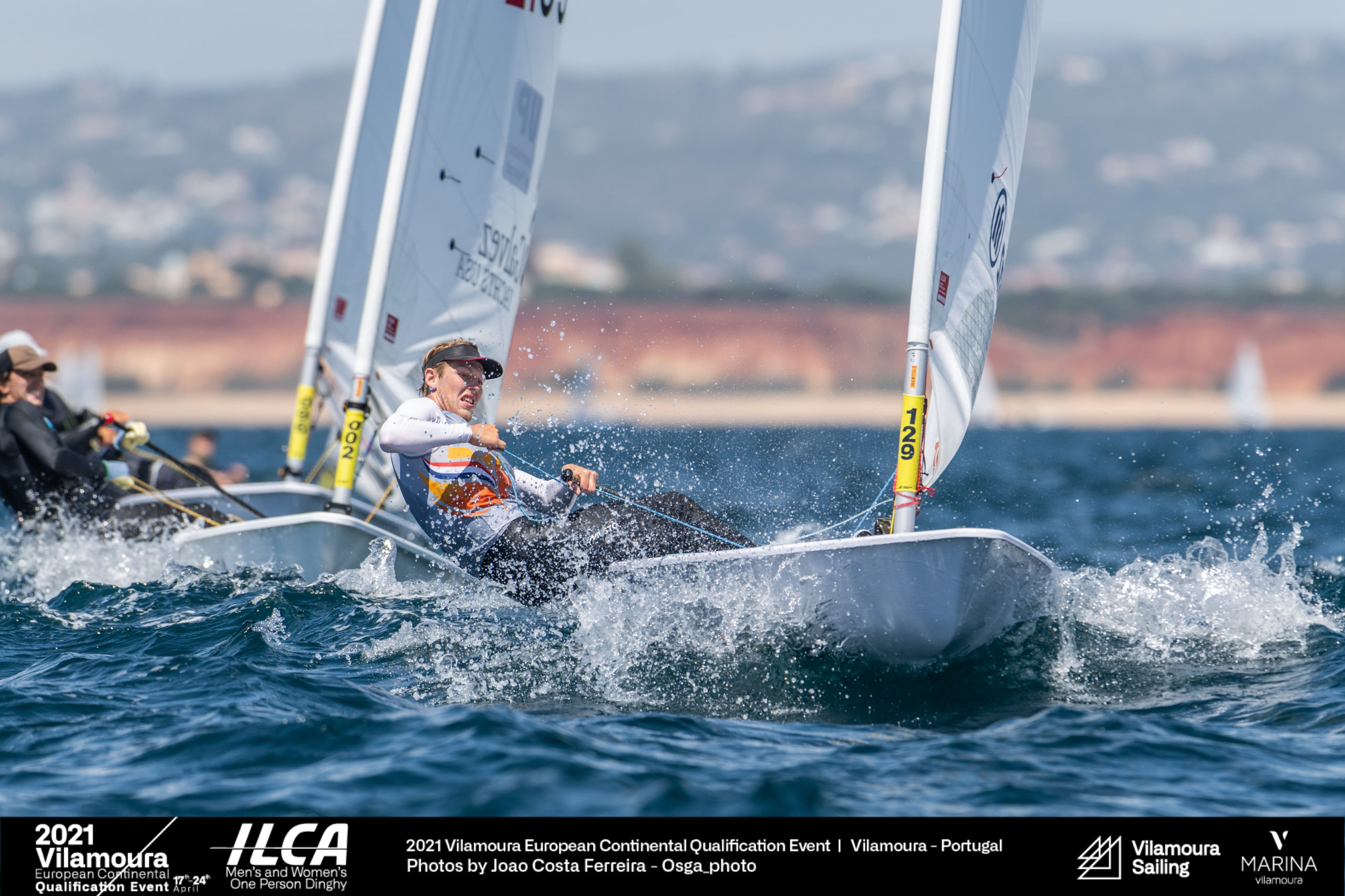 Milivoj Dukic MNE and Eliot Merceron SUI are also closed with 100.
Alessio Spadoni ITA, Dimitris Papadimitriou GRE, Nicolo Villa ITA, Giovanni Coccoluto ITA, Eduardo Marques POR, Finn Lynch IRL and Niels Broekhuizen NED can't be discarded, as they are all less than 50 points away of Duko.
ILCA 6 – Day 4 Gold results
With the Olympic's last spots subject left behind, we'll be solely focused now on top ILCA 6 performers, considering Tokyo is only 3 months away of us.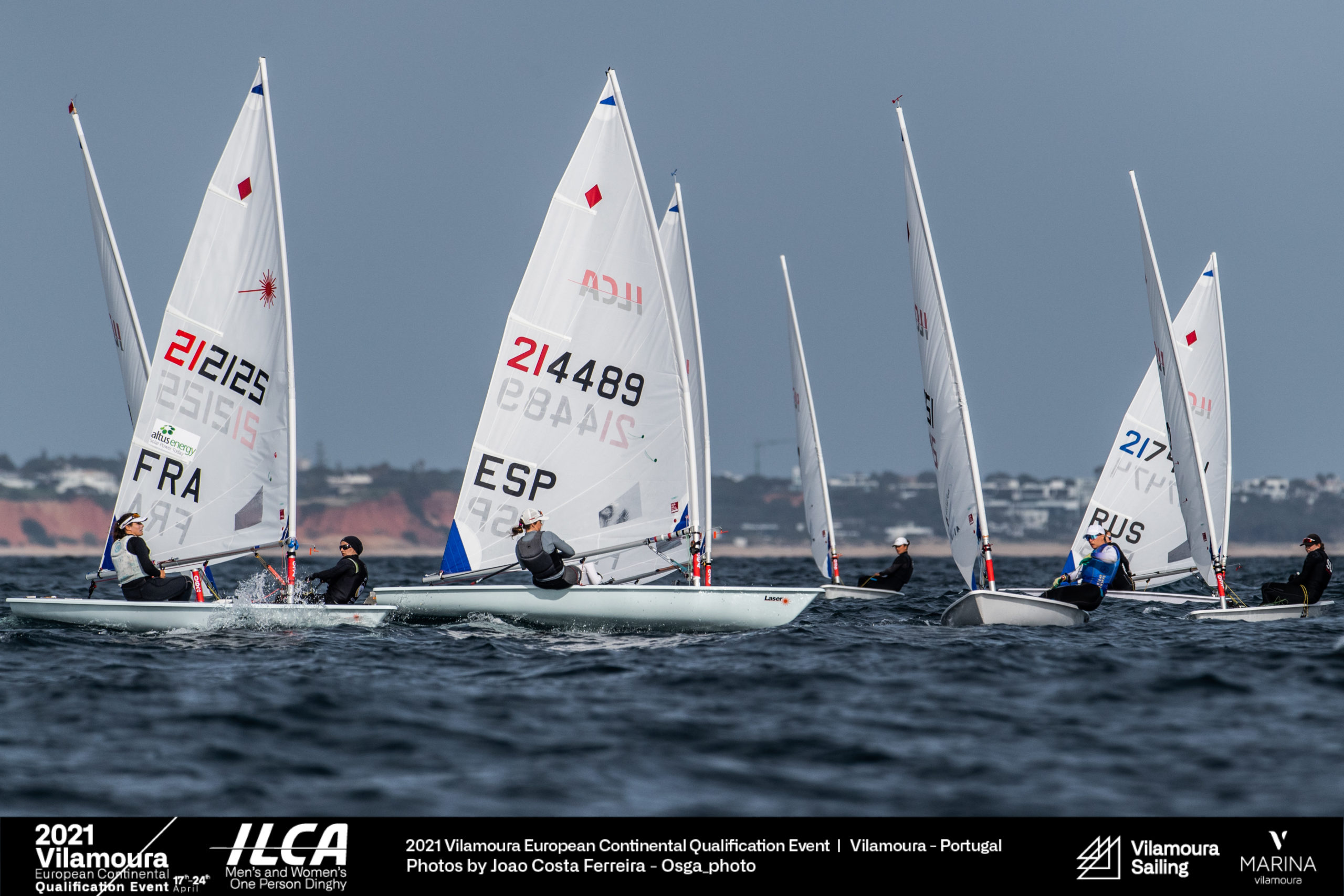 ---
On this perspective, Danish sailor Anne-Marie Rindom DEN is taking all the glances after winning 5 of 8 races contested up to date and leading the championship from the beginning, now with 26 points.
Marie Barrue FRA –not Olympic this year– is showing a remarkable performance and holds the second position with 39.
Following Marie on ranking are Maud Jayet SUI 46, Monika Mikkola FIN 50, Josefin Olsson SWE 50 and Manami Doi JPN 54 on places 3rd to 6th.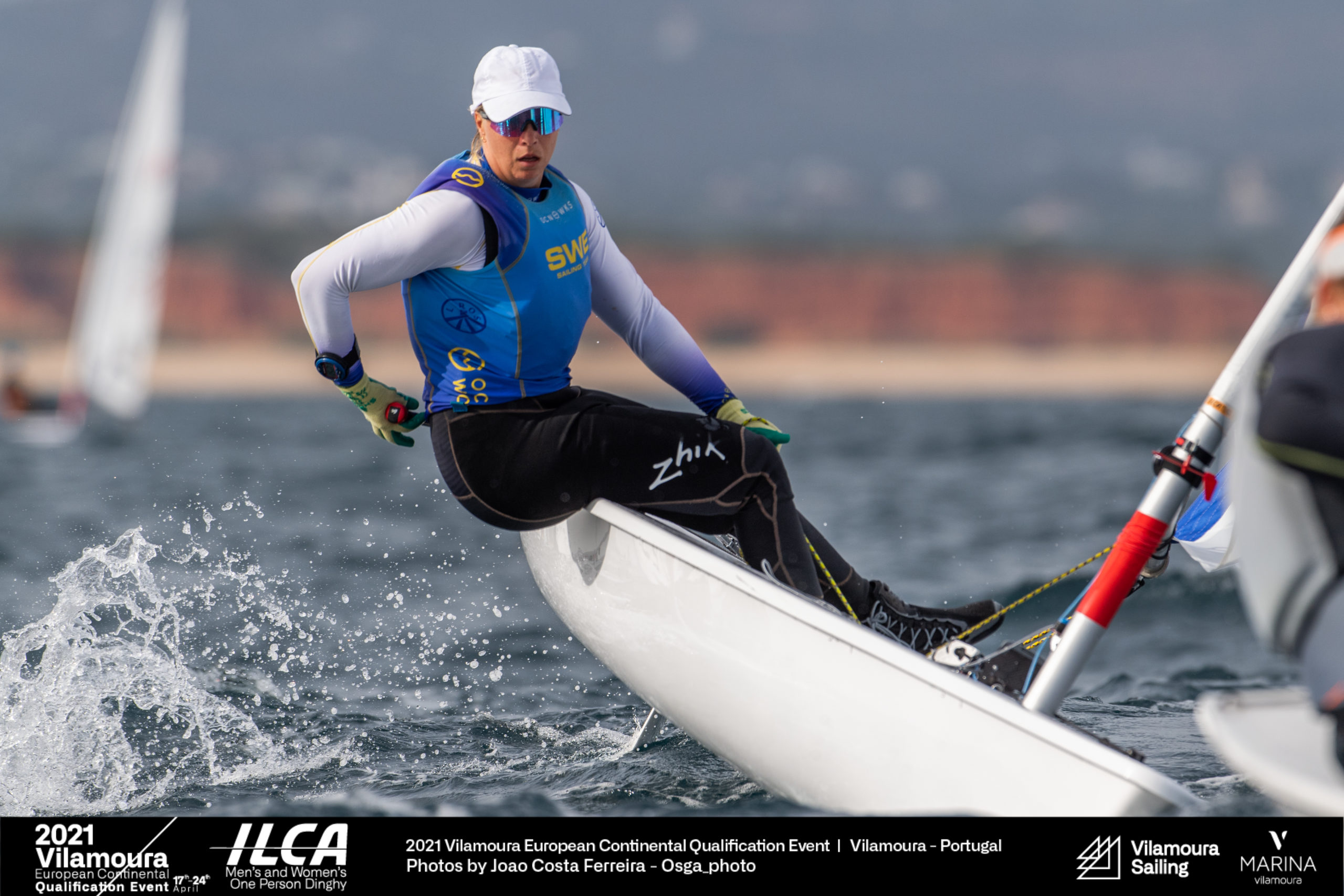 Cristina Pujol ESP is ranked now on 7th overall and provisionally achieving the Spanish representation in Tokyo. She's followed 21 and 24 points behind by Fatima Reyes ESP and Martina Reino ESP.
Paige Railey USA, Tuula Tenkanen FIN and Basileia Carahaliou GRE complete the provisional top ten.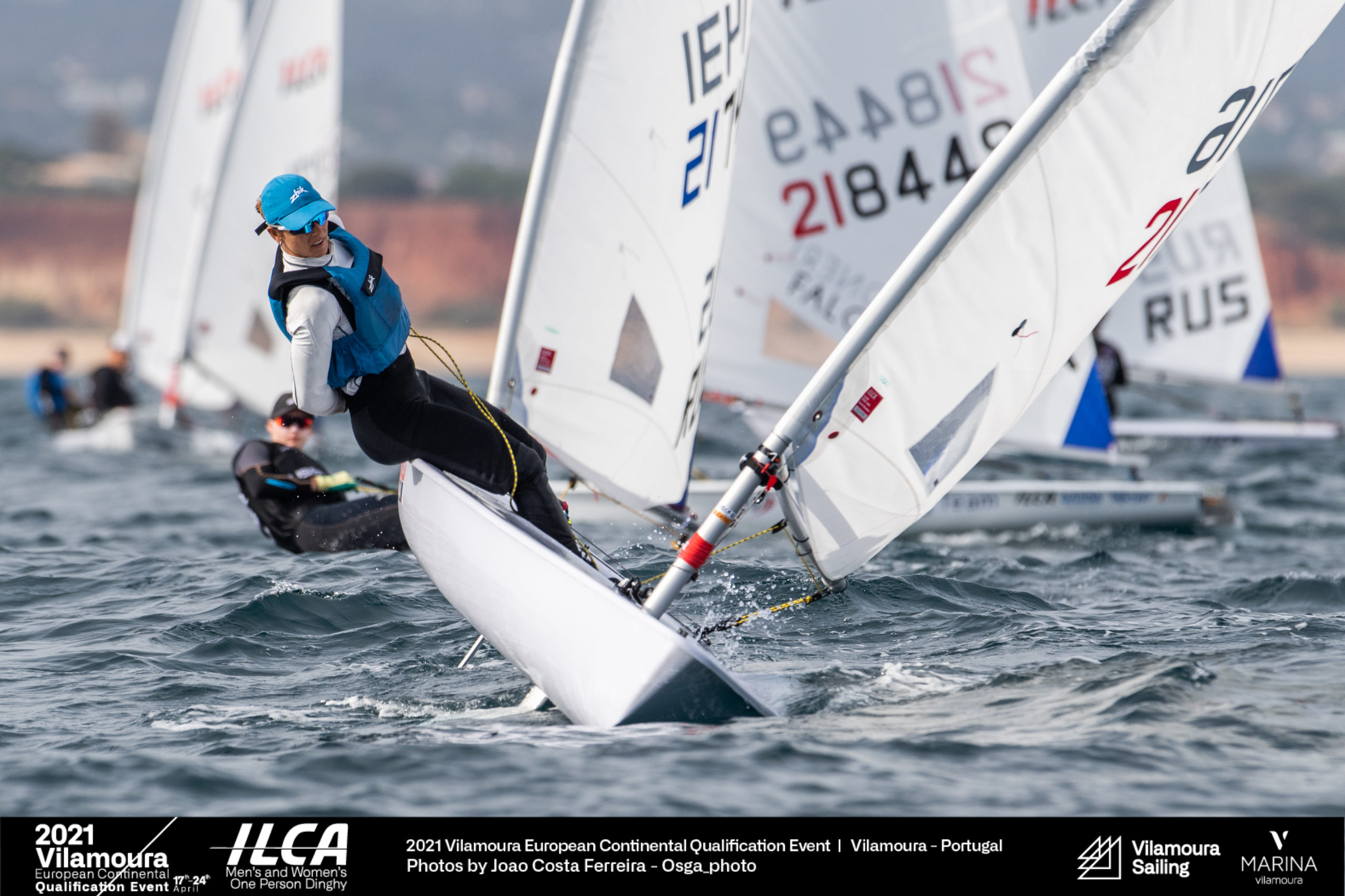 All this girls could be serious contenders for winning an Olympic medal in July so good results will be key to keep them motivated and trust on their ways to Tokyo 2020.
The Final series will continue tomorrow with two new races and you are invited to follow them live on Vilamoura Sailing's YouTube channel.
---
By Agustín Argüelles – EurILCA | Photos: João Costa Ferreira – Vilamoura Sailing.