Strong wind and waves enlightened today the ILCA European Continental Qualification event in Vilamoura. This was the fifth day of competition.
With only two races to go, results are tighten and sailors are giving their best to grab a promising performance, only three months before the Olympics.
ILCA 7 – Day 5 Gold results
Bad day for the overnight leader Michael Beckett GBR (33-19), although keeping the first place with 54 points due to his great previous perfomance on lighter conditions. The class legend Robert Scheidt BRA comes now on second with 68. Philip Buhl GER 73 moved Filip Jurisic CRO 74 out of podium by one point.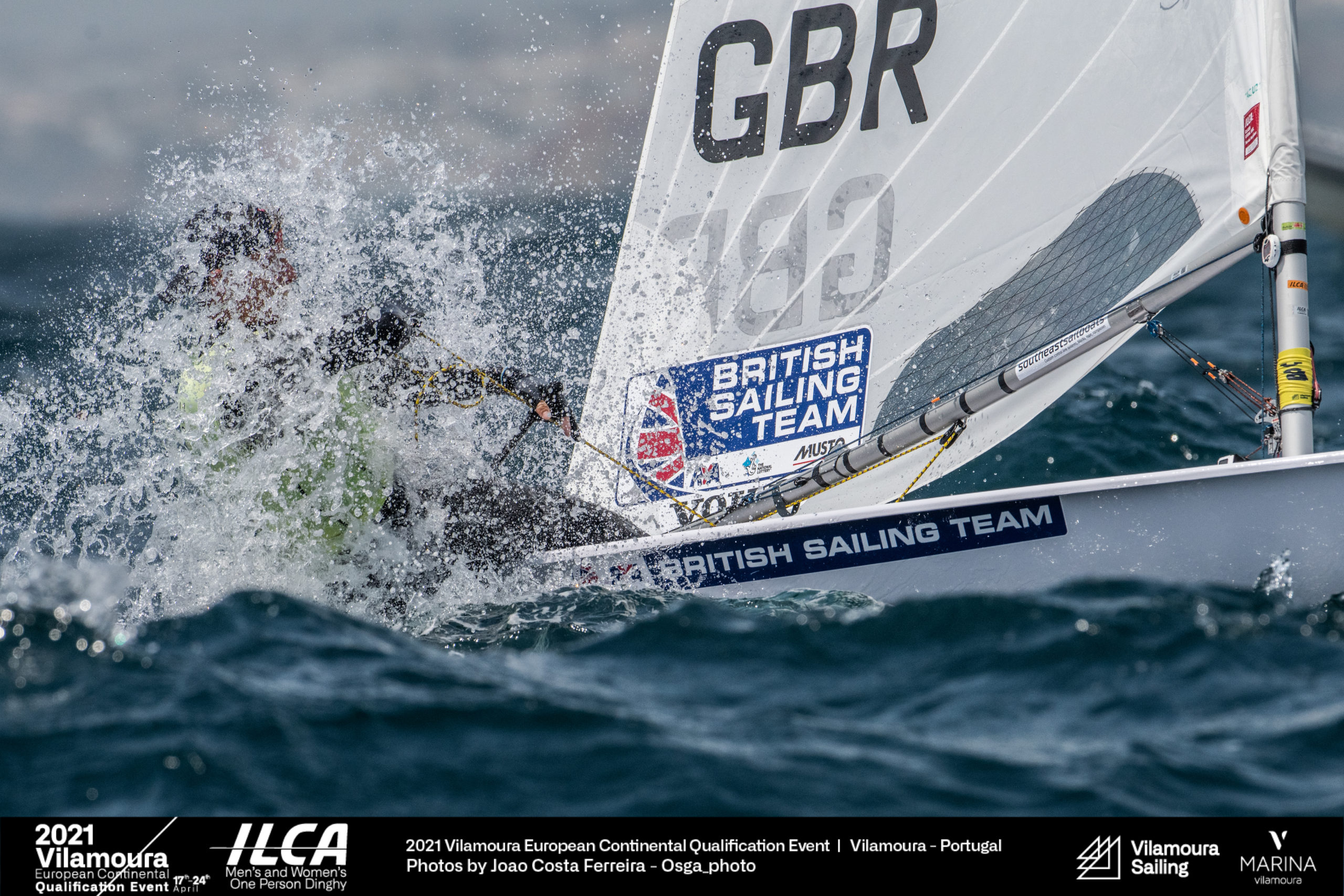 With 6 presences in Olympic Games, Robert Scheidt says that Vilamoura is the "best place to train for Tokyo" and with the current world pandemic "it is possible to make a safe preparation and with good conditions".
Robert Scheidt BRA

"With a wind that reached 22 knots and big waves, it was a very physical day. I am very happy with the way I sailed today. I made a big mistake in the 1st race, but the 2nd went much better. Despite the conditions it was a very good day" – Scheidt.
On fifth place overall and caressing the goal of qualifying his country to the Olympics is Joel Rodriguez ESP with 76. One point behind him appears now the French Olympic representative Jean Baptiste Bernaz FRA with 77.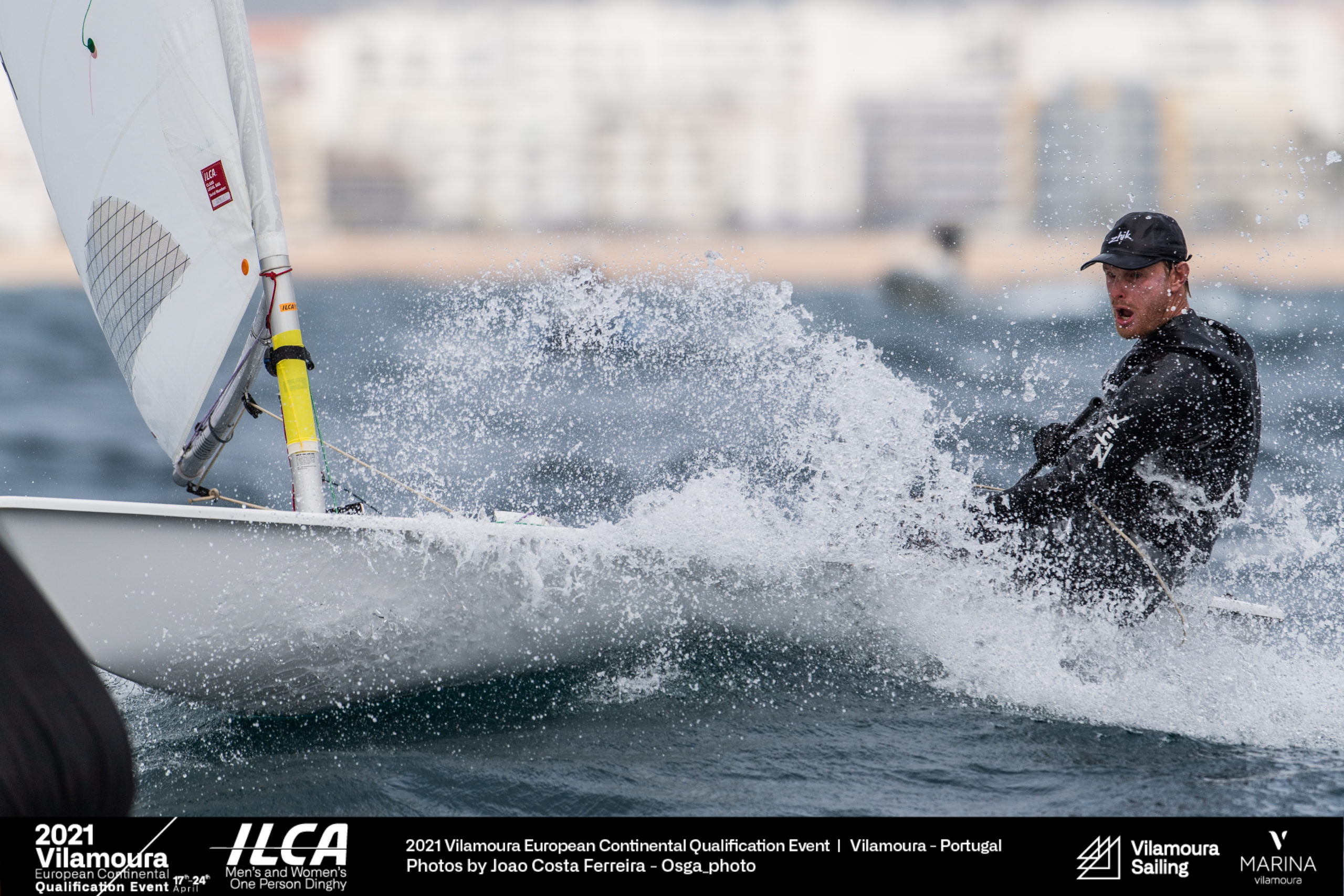 Charlie Buckingham USA 81, Tonci Stipanovic CRO 88, Elliot Hanson GBR 104 and Jesper Stalheim SWE 105 complete the provisional top ten.
On the 11th place comes Dutch sailor Duko Bos NED with 109, provisionally achieving the last pass to Tokyo.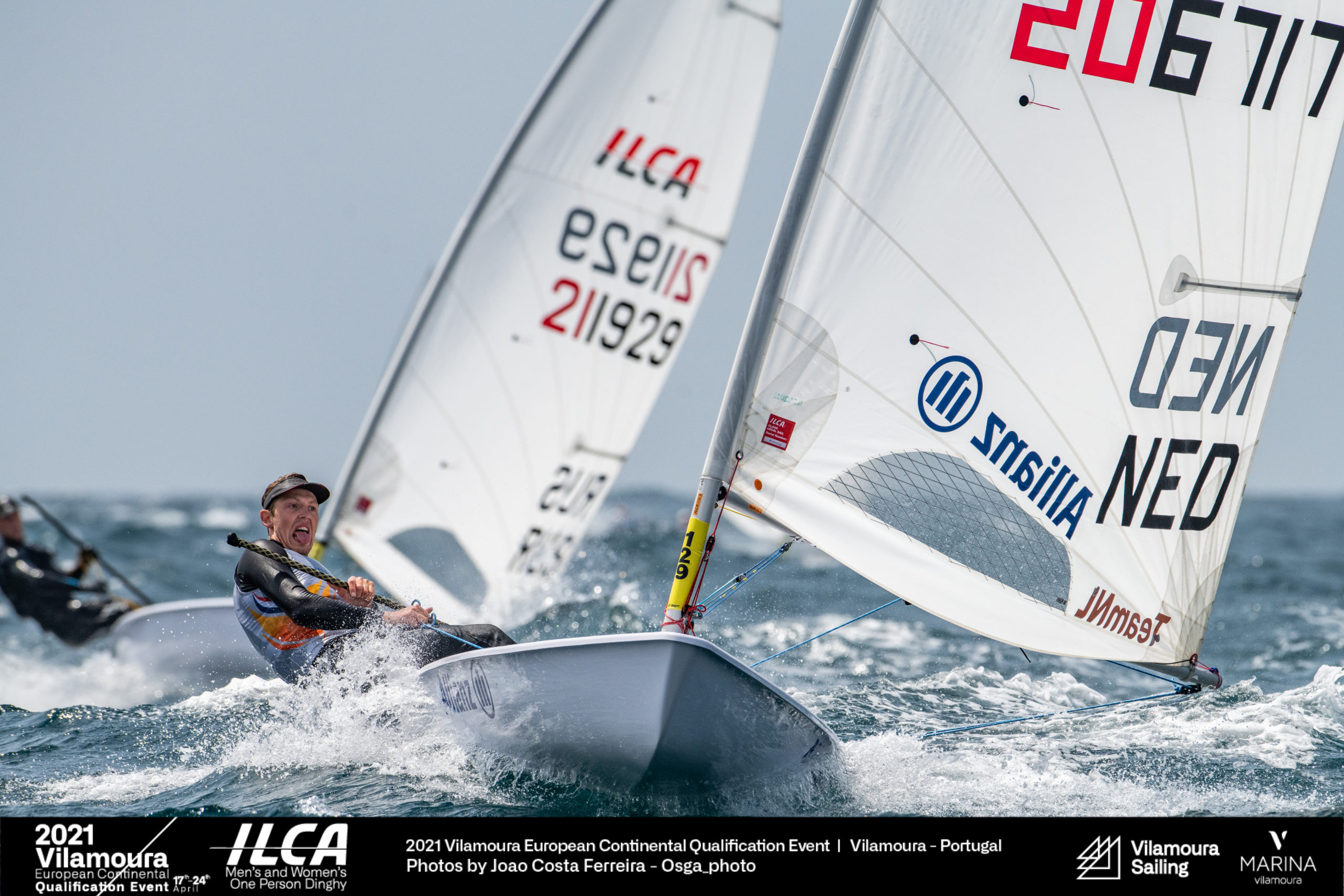 On the 13th position is Joaquin Blanco ESP with 121, a good backup for the Spanish Olympic qualification.
May be not thinking in Joel but Duko's place will be the Belgian Wannes Van Laer BEL and Italian Alessio Spadoni ITA, only 16 and 18 points behind the Dutch sailor respectively.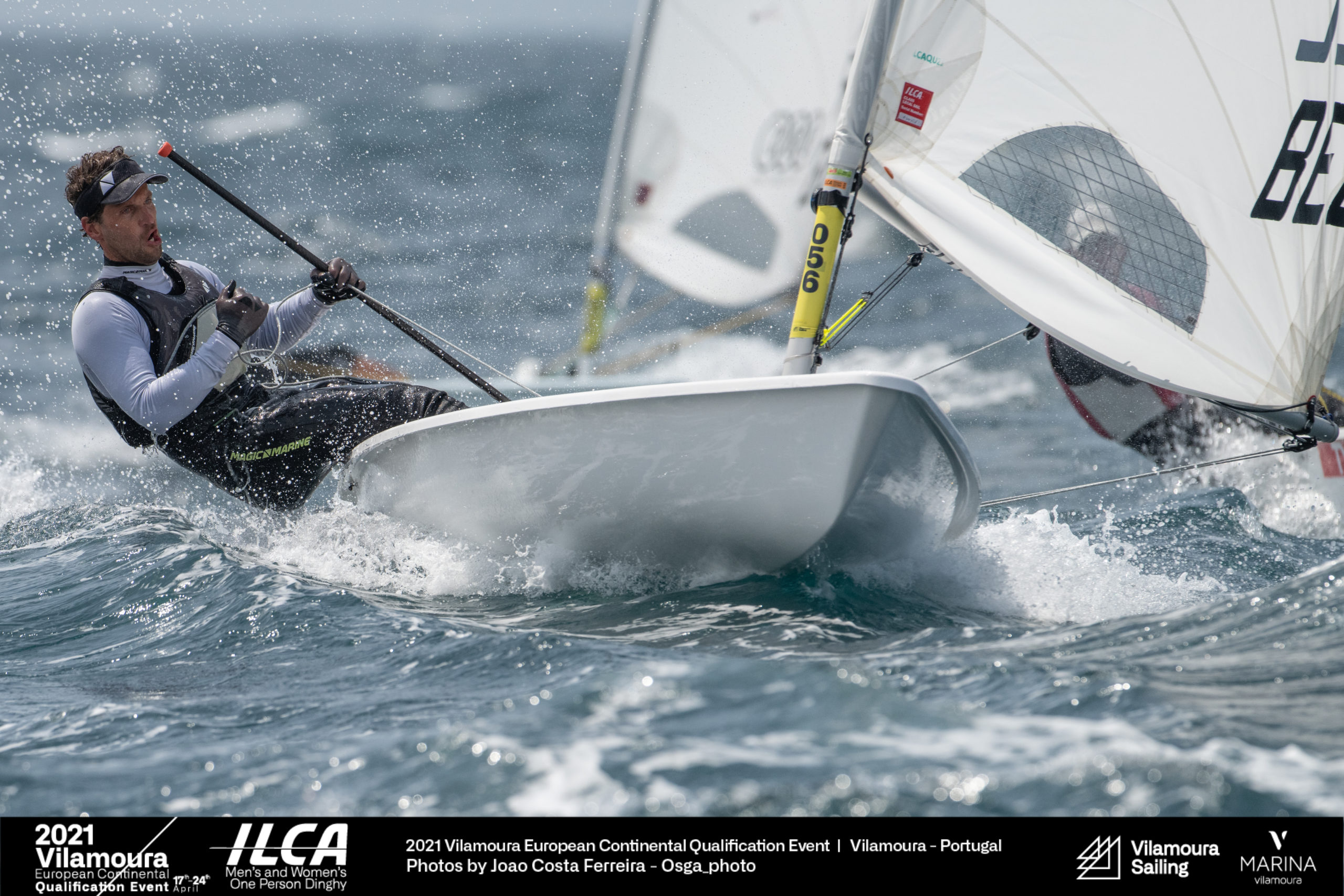 With less chances but same hope to become Olympic tomorrow comes Milivoj Dukic MNE, Eduardo Marques POR, Eliot Merceron SUI and Nicolo Villa ITA with 141, 142, 143 and 149 points.
Same as Elliot Hanson yesterday, today was Pavlos Kontides CYP time to come back to life after a series of bad results during this competition, grabbing a terrific 1-3 today and climbing to the 18th position with 135 units.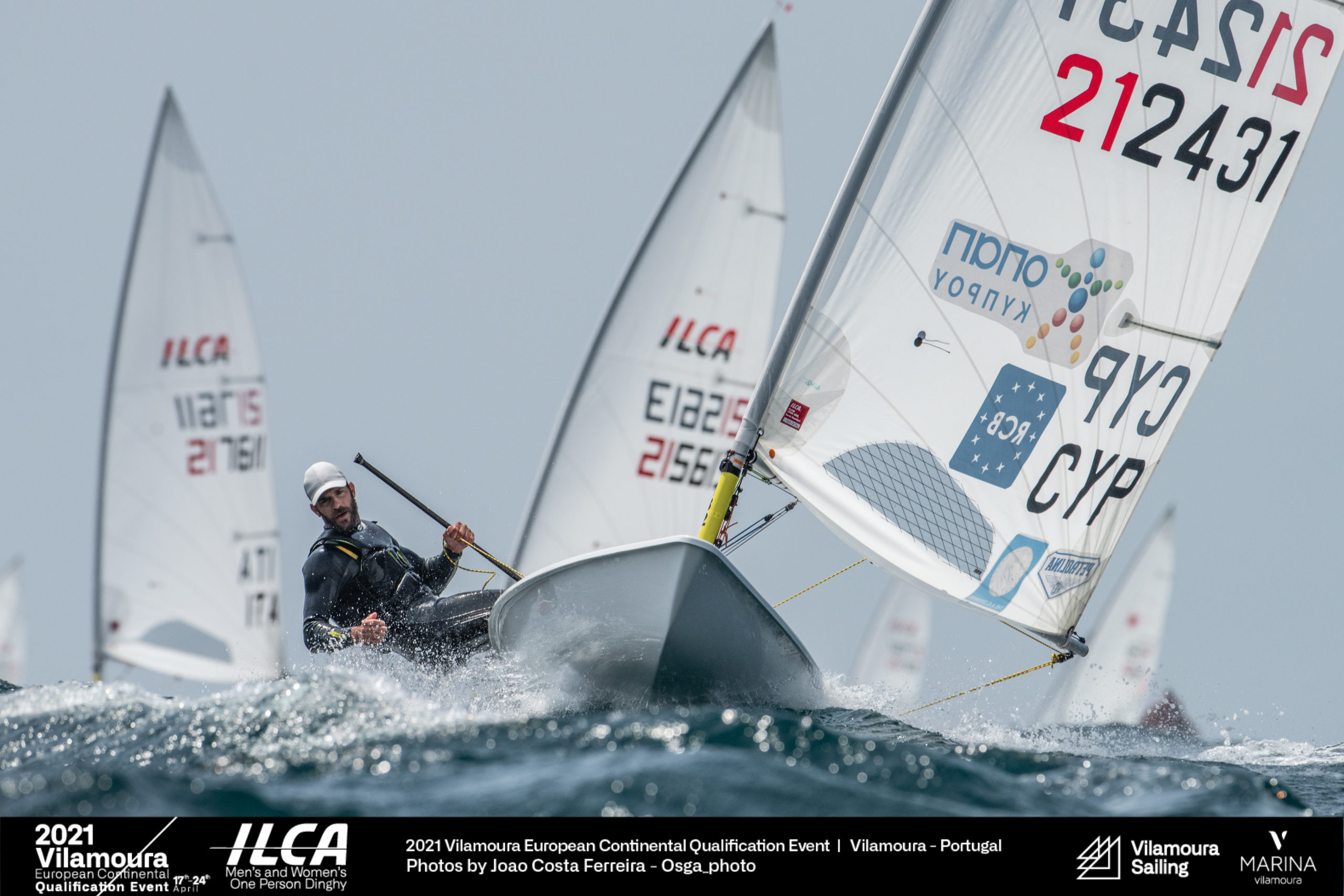 ILCA 6 – Day 5 Gold results
Talking about the girls competition now, Danish sailor Anne-Marie Rindom DEN widen her leadership today and heads the fleet with 35 points. Second place is now for Josefin Olsson SWE with 64. Manami Doi JPN wraps the provisional podium with 73. According to the Swedish sailor this unexpected rise was due to "two good starts and a lot of work in the face of this big swell."
---

"It was good to have a strong wind, big waves, different from the other days" – Josefin Olsson.
Close to them comes Maud Jayet SUI on fourth with 85. Great champ for the Finish squad, with Monika Mikkola FIN and Tuula Tenkanen FIN holding the places 5th and 7th with 86 and 92 units respectively.
Marie Barrue FRA dropped from 2nd to 9th overall today after two bad races. Basileia Carahaliou GRE and Paige Railey USA are standing among the top sailors on places 6th and 8th.
Provisional top ten is wrapped up now by Alison Young GBR after rounding a terrific 2-1 today.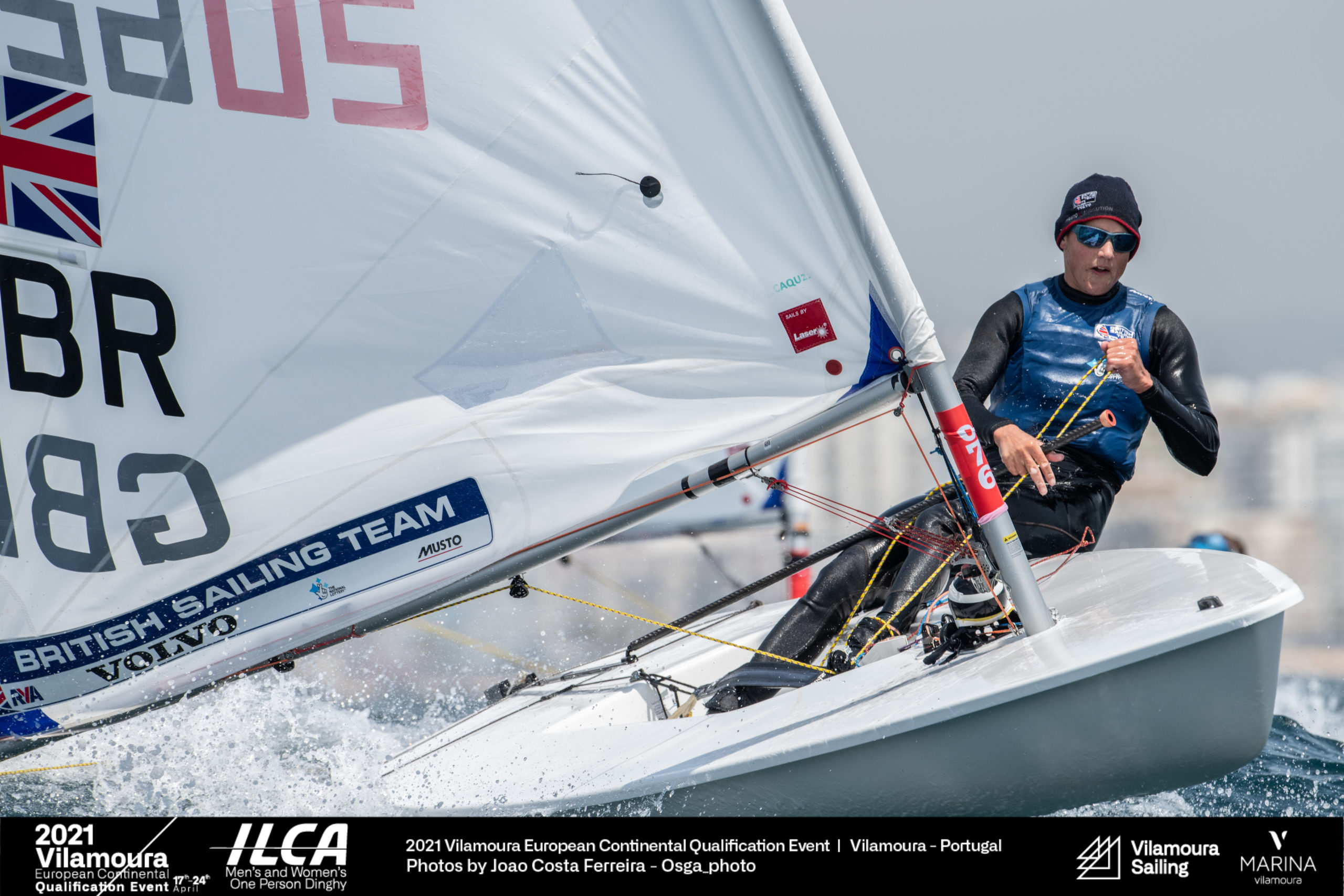 Let's wait for tomorrow to know about the winners! Remember you can follow the races live on Vilamoura Sailing's YouTube channel.
---
By Agustín Argüelles – EurILCA | Photos: João Costa Ferreira – Vilamoura Sailing.